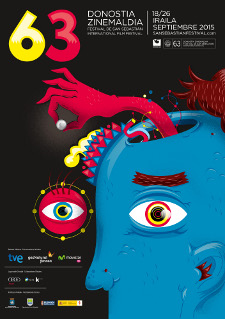 The 63rd edition of the festival will run from September 18 to 26.
The Thematic Retrospective will be dedicated to New Japanese independent cinema 2000-2015 and the Classic Retrospective will focus on work by Merian C Cooper (1893-1973) and Ernest B Schoedsack (1893-1979), including the original King Kong.
The festival opened with Regression and closed with London Road. The Golden Shell was won by Sparrows - read more about the winners here.
View Films by Strand:
View previous years coverage of the San Sebastian Film Festival festival:
SSFF Latest Reviews
San Sebastian Film Festival Features
San Sebastian Film Festival News