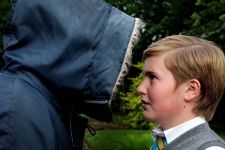 Peter Mullan's Neds won the Golden and Silver Shells
The 58th San Sebastian Film Festival runs from September 17 to 25.
Peter Mullan's NEDS was awarded the Golden Shell.
Retrospectives include a showcase of the work of Don Siegel, plus .doc - New Paths Of Non-Fiction, a retrospective of contemporary non-fiction cinema.
View Films by Strand:
View previous years coverage of the San Sebastian Film Festival festival:
SSFF Latest Reviews
San Sebastian Film Festival Features
San Sebastian Film Festival News