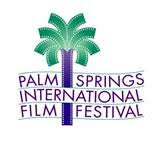 View other Palm Springs International Film Festival Films by strand: Awards Buzz, Dinner And A Movie, Focus On Argentina, Local Spotlight, New Voices New Visions, Special Presentation, Talking Pictures, Talking Pictures: Book, The Gay! La Hers, The Gay! La His, True Stories, World Cinema Now
The Brawler (Mukkabaaz)
(Country: India; Year: 2017; Director: Anurag Kashyap; Writer: KD Satyam)
A lower caste boxer struggles to make his mark on the boxing world.
Happy End
(Country: France, Germany, Austria; Year: 2017; Director: Michael Haneke; Writer: Michael Haneke; Stars: Isabelle Huppert, Toby Jones, Mathieu Kassovitz, Jean-Louis Trintignant, Fantine Harduin, Loubna Abidar, Dominique Besnehard, Jack Claudany, Hassam Ghancy, Nabiha Akkari, Franck Andrieux, Jackee Toto)
Story of a bourgeois family, set against the backdrop of the Calais refugee crisis.
Let The Sunshine In (Dark Glasses, Un Beau Soleil Interieur, Bright Sunshine In)
(Country: France; Year: 2017; Director: Claire Denis; Writer: Christine Angot, Claire Denis; Stars: Juliette Binoche, Gérard Depardieu, Valeria Bruni Tedeschi, Nicolas Duvauchelle, Josiane Balasko, Claire Tran, Xavier Beauvois, Alex Descas, Bruno Podalydès, Paul Blain)
Isabelle, single mum, divorced artist with one child, is looking for love. True love at last.
The Post
(Country: US; Year: 2017; Director: Steven Spielberg; Writer: Liz Hannah, Josh Singer; Stars: Meryl Streep, Tom Hanks, Sarah Paulson, Bob Odenkirk, Tracy Letts, Bradley Whitford, Bruce Greenwood, Matthew Rhys, Alison Brie)
The story of how the Washington Post rose to prominence by taking on the Nixon administration.
Spoor (Pokot)
(Country: Poland, Germany, Czech Republic, Sweden, Slovakia; Year: 2017; Director: Agnieszka Holland, Kasia Adamik; Writer: Agnieszka Holland, Stepán Hulík, Olga Tokarczuk; Stars: Agnieszka Mandat-Grabka, Wiktor Zborowski, Jakub Gierszal, Patrycja Volny, Miroslav Krobot, Borys Szyc, Tomasz Kot, Andrzej Grabowski, Katarzyna Herman, Marcin Bosak, Andrzej Konopka, Sebastian Pawlak, Katarzyna Skarzanka, Monika Anna Wojtyllo, David Ali Hamade)
An elderly woman is convinced she knows what lies behind a spate of mysterious crimes... but nobody will believe her.
The Third Murder (Sando-me no satsujin)
(Country: Japan; Year: 2017; Director: Hirokazu Kore-eda; Writer: Hirokazu Kore-eda; Stars: Masaharu Fukuyama, Kôji Yakusho, Suzu Hirose, Mikako Ichikawa, Shinnosuke Mitsushima, Yuki Saitô, Isao Hashizume, Kôtarô Yoshida, Izumi Matsuoka)
Leading attorney Shigemori takes on the defence of murder-robbery suspect Misumi - a crime he admits - but as he digs into the case, he begins to wonder if his client is guilty after all.
The Workshop (L'Atelier)
(Country: France; Year: 2017; Director: Laurent Cantet; Writer: Robin Campillo, Laurent Cantet; Stars: Marina Foïs, Matthieu Lucci)
An exploration of group dynamics in a young people's writing workshop.
Youth
(Country: China; Year: 2017; Director: Feng Xiaogang; Writer: Yan Geling; Stars: Xuan Huang, Miao Miao, Chuxi Zhong, Caiyu Yang, Xiaofeng Li)
Portrait of the People's Liberation Army dance troupe.