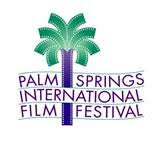 View other Palm Springs International Film Festival Films by strand: Awards Buzz, Focus On Argentina, Local Spotlight, Modern Masters, New Voices New Visions, Special Presentation, Talking Pictures, Talking Pictures: Book, The Gay! La Hers, The Gay! La His, True Stories, World Cinema Now
The Cakemaker
(Country: Israel, Germany; Year: 2017; Director: Ofir Raul Graizer; Writer: Ofir Raul Graizer; Stars: Zohar Shtrauss, Sarah Adler, Stephanie Stremler, Tim Kalkhof, Roy Miller, Sandra Sadeh, Eliezer Shimon, Tamir Ben Yehuda, Tagel Eliyahu, Gal Gonen, David Koren, Iyad Msalma, Sagi Shemesh)
After the death of his lover, Thomas heads to Israel – the birthplace of the man he adored. He becomes a pastry chef for the widow of the deceased. Yet she hardly suspects that the unnamed sorrow that connects her to the stranger is for the same man.
Constructing Albert
(Country: Spain; Year: 2017; Director: Laura Collado, Jim Loomis)
A man's attempt to escape the shadow of El Bulli.