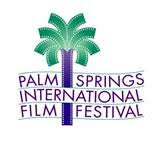 View other Palm Springs International Film Festival Films by strand: Awards Buzz, Dinner And A Movie, Focus On Argentina, Local Spotlight, Modern Masters, New Voices New Visions, Special Presentation, Talking Pictures, Talking Pictures: Book, The Gay! La Hers, The Gay! La His, True Stories
1945
(Country: Hungary; Year: 2017; Director: Ferenc Török; Writer: Gábor T Szántó, Ferenc Török, Krisztina Esztergályos; Stars: Péter Rudolf, Bence Tasnádi, Tamás Szabó Kimmel, Dóra Sztarenki, Ági Szirtes, József Szarvas, Eszter Nagy-Kálózy, Iván Angelus, Marcell Nagy, István Znamenák, Sándor Terhes, Miklós B. Székely, György Somhegyi, Tünde Szalontay, Béla Gados)
A Hungarian village becomes a mirror for the failure of an entire society.
Alaska Is A Drag
(Country: US; Year: 2017; Director: Shaz Bennett; Writer: Shaz Bennett; Stars: Martin L Washington Jr, Maya Washington, Matt Dallas, Christopher O'Shea, Jason Scott Lee, Margaret Cho, Kevin Daniels, John Fleck, Nia Peeples, Adam Tomei, Shivani Bhagwan, Tim Holmes, Jennifer Jelsema, Matt Hudson, Connie Kincer)
Story of an aspiring drag diva who is stuck working in a fish cannery.
Allure
(Country: Canada; Year: 2017; Director: Carlos Sanchez, Jason Sanchez; Writer: Carlos Sanchez, Jason Sanchez; Stars: Evan Rachel Wood, Julia Sarah Stone, Denis O'Hare, Maxim Roy, Joe Cobden, Jonathan Shatzky, Yardly Kavanagh, Teresa Picciano, Lara Binamé, Nick Baillie, Michael Dozier, Kenny Wong, Max Laferriere, Julia Dawi, Jonathan Emond)
When 30-something Laura offers teenage Eva an escape from her repressive home life, the unbalanced pairing brings into question dynamics of age and maturity, dominance and submission.
April's Daughter
(Country: Mexico; Year: 2017; Director: Michel Franco; Writer: Michel Franco; Stars: Emma Suárez, Hernán Mendoza, Joanna Larequi, Enrique Arrizon, Ivan Cortes)
After a teenager falls pregnant, her half-sister calls their long-absent mother, sparking trouble.
Aquarians
(Country: US; Year: 2017; Director: Michael M McGuire; Writer: Michael M McGuire; Stars: Chandler Massey, Shane Coffey, Tracey Fairaway, Richard Riehle, Melissa Nearman, Rebecca Stone Thornberry, Jessica Lynn Parsons, Gregory Paul Smith, Pete Schwaba, James DeVita, Brittanie Boeck, Flynn Marcus, Jordan Biagomala, Shawna Thibodeau, Colleen Madden)
Drama about a seminary student who tries to reconnect with his estranged sibling.
The Art Of Loving
(Country: Poland; Year: 2017; Director: Maria Sadowska; Writer: Krzysztof Bernas, Blazej Dzikowski, Artur Golebiowski, Dominika Hilszczanska, Violetta Ozminkowski, Krzysztof Rak; Stars: Karolina Gruszka, Magdalena Boczarska, Piotr Adamczyk, Kamila Kaminska, Arkadiusz Jakubik, Danuta Stenka, Tomasz Kot, Artur Barcis, Borys Szyc, Justyna Wasilewska, Eryk Lubos, Wojciech Mecwaldowski, Jasmina Polak, Dorota Kolak, Jerzy Gudejko)
Biopic of Polish doctor Michalina Wislocka, who revolutionised the sex life of her country.
Barefoot (Po strnisti bos)
(Country: Czech Republic, Slovakia, Denmark; Year: 2017; Director: Jan Sverák; Writer: Jan Sverák, Zdenek Sverák; Stars: Jan Tríska, Oldrich Kaiser, Tereza Voriskova, Ondrej Vetchý, Alois Grec, Petra Spalková, Hynek Cermák, Zdenek Sverák, Viera Pavlíková, Zuzana Stivínová, Miroslav Táborský, Petr Brukner, Dominika Frydrychová, Miroslav Hanus, Martin Havelka)
Story of a young boy forced to relocate from Prague in the Second World War to a small village.
Beauty And The Dogs (Aala Kaf Ifrit)
(Country: Tunisia, France, Sweden; Year: 2017; Director: Kaouther Ben Hania; Writer: Kaouther Ben Hania; Stars: Neder Ghouati)
A woman meets a mysterious stranger at a party and leaves with him... it's the beginning of a long night in which she will have to fight for her rights and her dignity.
Beyond The Clouds
(Country: India; Year: 2017; Director: Majid Majidi; Writer: Majid Majidi; Stars: Malavika Mohanan, Ishaan Khattar, Shashank Shende)
A teenager sets out to save his sister.
Bitter Flowers
(Country: France, Belgium, China, Switzerland; Year: 2017; Director: Olivier Meys; Writer: Zhou Amei, Maarten Loix, Olivier Meys; Stars: Le Geng, Sâm Mirhosseini, Xi Qi, Wang Xi, Meihuizi Zeng)
A Chinese-born woman borrows money to move to Paris in a bid to become a nanny but things don't work out how she planned
Bloody Milk (Petit Paysan)
(Country: France; Year: 2017; Director: Hubert Charuel; Stars: Swann Arlaud, Isabelle Candelier, Sara Giraudeau, Bouli Lanners, Valentin Lespinasse)
A man lives for his cattle herd, so when one of them becomes ill he will do anything to save the rest of his animals.
Bodied
(Country: US; Year: 2017; Director: Joseph Kahn; Writer: Joseph Kahn, Alex Larsen; Stars: Calum Worthy, Jackie Long, Rory Uphold, Jonathan Park, Walter Perez, Shoniqua Shandai, Charlamagne Tha God, Dizaster, Debra Wilson, Anthony Michael Hall, Lisa Maley, Eddie Perino, Eric Allen Smith, Candice Renee, Daniel Rashid)
A graduate student's interest in battle rap as a subject for a thesis becomes an obsession.
Borg vs McEnroe
(Country: Sweden, Denmark, Finland; Year: 2017; Director: Janus Metz; Writer: Ronnie Sandahl; Stars: Sverrir Gudnason, Shia LaBeouf, Stellan Skarsgård,Tuva Novotny, David Bamber, Björn Granath, Robert Emms, Jane Perry, Linnea Tagesson, Ronnie Sandahl, Scott Arthur, Janis Ahern, Claes Ljungmark, Tom Datnow, Leo Borg)
The story of the tennis rivalry between the Swede Björn Borg and the American John McEnroe.
Budapest Noir
(Country: Hungary; Year: 2017; Director: Éva Gárdos; Writer: Vilmos Kondor, András Szekér, András Szekér; Stars: Kata Dobó, Zoltán Schneider, Zsolt Anger, Szabolcs Thuróczy, Franciska Töröcsik, Réka Tenki, Zoltán Mucsi, Attila Beko, Ágnes Bánfalvy, Roland Tzafetás, János Kulka, Krisztián Kolovratnik, Adél Kováts, István Hunyadkürthy)
Historic murder mystery, set against the backdrop of Budapest in 1936.
Custody (Jusqu'à la garde)
(Year: 2017; Director: Xavier Legrand; Writer: Xavier Legrand; Stars: Léa Drucker, Denis Ménochet, Thomas Gioria, Mathilde Auneveux, Mathieu Saikaly, Florence Janas, Saadia Bentaïeb, Coralie Russier, Sophie Pincemaille, Emilie Incerti-Formentini, Jérome Care-Aulanier, Jenny Bellay, Martine Vandeville, Jean-Marie Winling, Martine Schambacher)
A couple embark on a bitter custody battle for their son.
Close-knit (Karera ga honki de amu toki wa)
(Country: Japan; Year: 2017; Director: Naoko Ogigami; Writer: Naoko Ogigami; Stars: Tôma Ikuta, Eiko Koike, Kenta Kiritani, Mugi Kadowaki, Misako Tanaka, Lily, Mimura, Rin Kakihara)
When her mother leaves, Tomo is taken in by her uncle and his transsexual partner. Before long, the members of this new family find themselves confronted with social conventions.
The Confession (Beri)
(Country: US, Estonia, Georgia; Year: 2017; Director: Zaza Urushadze; Writer: Zaza Urushadze; Stars: Dimitri Tatishvili, Joseph Khvedelidze, Sophia Sebiskveradze, Nato Murvanidze)
A man starting a new life as a priest meets a femme fatale in a remote village.
Control (Het Tweede Gelaat)
(Country: Belgium; Year: 2017; Director: Jan Verheyen; Writer: Jef Geeraerts, Carl Joos; Stars: Koen De Bouw, Werner De Smedt, Greg Timmermans, Sofie Hoflack, Marcel Hensema, Hendrik Aerts, Ikram Aoulad, Jurgen Delnaet, Chris van den Durpel, Hilde Heijnen, Travis Oliver, Jasmine Jaspers, Tom Magnus, Greet Verstraete, Kadèr Gürbüz)
The friendship of two detectives is threatened after one of them goes rogue for romance.
The Cousin (Ha Ben Dod)
(Country: Israel; Year: 2017; Director: Tzahi Grad; Writer: Tzahi Grad; Stars: Tzahi Grad, Ala Dakka, Osnat Fishman)
A comedy about a family man whose foreign member of staff faces unfounded accusations.
Directions (Posoki)
(Country: Bulgaria, Germany; Year: 2017; Director: Stephan Komandarev; Writer: Stephan Komandarev, Simeon Ventsislavov; Stars: Assen Blatechki, Ivan Barnev, Vasil Banov, Stefan Denolyubov, Stefka Yanorova-Trenfafilova, Dobrin Dosev, Vassil Vassilev, Nikolai Urumov, Georgi Kadurin, Irini Jambonas, Anna Komandareva, Borisleva Stratieva, Troyan Gogov, Gerasim Georgiev, Julian Vergov)
A small business owner and part-time cab driver is pushed to the edge by corruption.
Django
(Country: France; Year: 2017; Director: Étienne Comar; Writer: Étienne Comar, Alexis Salatko, Alexis Salatko; Stars: Reda Kateb, Cécile De France, Alex Brendemühl, Maximilien Poullein, Ulrich Brandhoff, Aloïse Sauvage, Antoine Laurent, Alexandre Sauty, Gabriel Mireté)
Biopic of jazz guitarist and composer Django Reinhardt.
The Endless
(Country: US; Year: 2017; Director: Justin Benson, Aaron Moorhead; Writer: Justin Benson; Stars: Callie Hernandez, Tate Ellington, Lew Temple, Emily Montague, Justin Benson, James Jordan, Ric Sarabia, Kira Powell, Aaron Moorhead, Shane Brady, Peter Cilella, Vinny Curran, David Lawson Jr., Glen Roberts)
Years after escaping a cult as teenagers, brothers Aaron and Justin return to their former home after receiving a mysterious message. While Aaron is quickly drawn back into the fold, Justin remains uneasy.
Eye On Juliet
(Country: Canada, France, Morocco; Year: 2017; Director: Kim Nguyen; Writer: Kim Nguyen; Stars: Joe Cole, Lina El Arabi, Faycal Zeglat, Mohammed Sakhi, Hatim Seddiki, Mansour Badri, Mbarek El Mahmoudi, Amal Ayouch, Soumiya Abdelkader, Hassan El Ganouni, Alexia Fast, Ayisha Issa, Brittany Drisdelle, Paul Hopkins, Marianne Farley)
A love story told through the eye of a spider drone.
Finding Your Feet
(Country: UK; Year: 2018; Director: Richard Loncraine; Writer: Meg Leonard, Nick Moorcroft; Stars: Imelda Staunton, Timothy Spall, Celia Imrie, David Hayman, Joanna Lumley, John Sessions, Josie Lawrence)
When a snobbish woman discovers her husband has been having an affair, she takes exile with her bohemian sister on a council estate.
Five Fingers For Marseilles
(Country: South Africa; Year: 2017; Director: Michael Matthews; Writer: Sean Drummond, Sean Drummond; Stars: Zethu Dlomo, Kenneth Fok, Warren Masemola, Garth Breytenbach, Anthony Oseyemi, Vuyo Dabula, Mduduzi Mabaso, Kenneth Nkosi, Brendon Daniels, Jerry Mofokeng, Dean Fourie, Aubrey Poolo, Hamilton Dhlamini, Lizwi Vilakazi)
Lives change forever when a young man kills two corrupt cops.


The Party and Django
Good Manners (As Boas Maneiras)
(Country: Brazil, France; Year: 2017; Director: Marco Dutra, Juliana Rojas; Writer: Marco Dutra, Juliana Rojas; Stars: Isabél Zuaa, Marjorie Estiano, Miguel Lobo, Cida Moreira, Andréa Marquee, Felipe Kenji, Nina Medeiros, Neusa Velasco, Gilda Nomacce, Eduardo Gomes, Hugo Villavicenzio, Adriana Mendonça, Germano Melo, Naloana Lima, Clara de Cápua)
A lonely nurse is hired by a wealthy woman as a nanny for her unborn child, but one night has unexpected consequences.
The Great Buddha +
(Country: Taiwan; Year: 2017; Director: Huang Hsin-yao ; Writer: Huang Hsin-yao; Stars: Cres Chuang, Bamboo Chu-Sheng Chen, Leon Dai, Shao-Huai Chang, Kuo-Lin Ting, Na-Dou Lin, Yi-wen Chen, Mei-Hsiu Lin, Evelyn Yu-Tong Cheng)
A night security guard and his colleague get more than they bargained for when they start watching the car dash camera of one of their bosses.
Gutland
(Country: Germany, Belgium, Luxembourg; Year: 2017; Director: Govinda Van Maele; Writer: Razvan Radulescu, Govinda Van Maele; Stars: Vicky Krieps, Frederick Lau, Pit Bukowski, Leo Folschette, Gerdy Zint, Marco Lorenzini, Martine Kohn, Guy Schwickerath, Gérard Blaschette, Sandy Schott, Jean Koch, Irina Blanaru, Franco Ariete, Nico Schlesser, Pierrette Heintz)
When a German thief flees to a village in Luxembourg, he finds the locals have secrets of their own.
Happy Birthday
(Country: Greece; Year: 2017; Director: Christos Georgiou; Writer: Christos Georgiou; Stars: Nefeli Kouri, Dimitris Imellos, Mirto Alikaki)
Drama about a hard-nosed riot cop and his rebellious teen daughter.
Holy Air
(Country: Israel; Year: 2017; Director: Shady Srour; Writer: Shady Srour; Stars: Laëtitia Eïdo, Shady Srour)
Desperate to care for his pregnant wife and ailing father, Adam embarks on his latest, riskiest business venture: selling bottled holy air.


April's Daughter and The Endless
Holy Camp! (La llamada)
(Country: Spain; Year: 2017; Director: Javier Ambrossi, Javier Calvo; Writer: Javier Ambrossi, Javier Calvo; Stars: Macarena García, Anna Castillo, Belén Cuesta, Gracia Olayo, Richard Collins-Moore, Secun de la Rosa, María Isabel Díaz, Esti Quesada)
Comedy set at a Christian summer camp.
The House By The Sea (La Villa)
(Country: France; Year: 2017; Director: Robert Guédiguian; Writer: Robert Guédiguian, Serge Valletti; Stars: Ariane Ascaride, Jean-Pierre Darroussin, Gérard Meylan, Jacques Boudet, Anaïs Demoustier, Robinson Stévenin, Yann Trégouët, Geneviève Mnich, Fred Ulysse, Diouc Koma, Haylana Bechir, Ayoub Oaued, Giani Roux, Esther Seignon)
When three adult children of a dying man gather at his villa, they are forced to reflect on who they are.
I, Tonya
(Country: US; Year: 2017; Director: Craig Gillespie; Writer: Steven Rogers; Stars: Margot Robbie, Sebastian Stan, Allison Janney, Bobby Cannavale, Bojana Novakovic, Caitlin Carver, Mckenna Grace, Julianne Nicholson, Paul Walter Hauser, Joshua Mikel, Catherine Dyer, Evan George Vourazeris, Heather Williams, Renah Gallagher, Fi Dieter)
Dramatisation of the story of ice skater Tonya Harding.
Insyriated (In Syria)
(Country: Belgium, France, Lebanon; Year: 2017; Director: Philippe Van Leeuw; Writer: Philippe Van Leeuw; Stars: Hiam Abbass, Diamand Bou Abboud, Juliette Navis, Mohsen Abbas, Moustapha Al Kar, Alissar Kaghadou, Ninar Halabi, Mohammad Jihad Sleik, Elias Khatter, Husam Chadat)
A woman tries to hold her family together under a constant barrage of war.
I Am Not A Witch
(Country: UK, France; Year: 2017; Director: Rungano Nyoni; Writer: Rungano Nyoni; Stars: Gloria Huwiler, Maggie Mulubwa, Henry B.J. Phiri, Travers Merrill, Nancy Murilo, Nellie Munamonga, Dyna Mufuni, Chileshe Kalimamukwento, Ritah Mubanga)
A young girl is accused of being a witch.


Veronica and Beauty And The Dogs
Jeune Femme (Montparnasse Bienvenüe)
(Country: France; Year: 2017; Director: Léonor Séraille; Writer: Clémence Carré, Bastien Daret, Léonor Serraille, Léonor Serraille; Stars: Laetitia Dosch, Souleymane Seye Ndiaye, Grégoire Monsaingeon, Jean-Christophe Folly, Nathalie Richard, Arnaud de Cazes, Ahmed Zirek, Philippe Lasry, Marie Rémond, Jean-René Lemoine, Bélinda Saligot, Philippe Vincent, Agathe Desche, Philippe Ferreira Gonçalo, Lou Valentini)
Broke, Paula is back in Paris and determined to make a new start.
The Journey
(Country: UK, Iraq, France, Qatar, Netherlands; Year: 2017; Director: Mohamed Al-Daradji; Writer: Mohamed Al-Daradji, Isabelle Stead)
Thriller that tackles what might just be the final moments of a potential suicide bomber's life.
Jupiter's Moon
(Country: Hungary; Year: 2017; Director: Kornél Mundruczó; Writer: Kornél Mundruczó, Kata Wéber; Stars: Merab Ninidze, Zoltán Mucsi, György Cserhalmi, Mónika Balsai, Tamás Szabó Kimmel, Levente Törköly, Veronika Nemes-Jeles, András Bálint, Szabolcs Bede Fazekas, Sándor Terhes, Farid Larbi, Péter Haumann, Can Togay, Zsolt Végh, Alexandra Horváth)
After an immigrant is shot down illegally while crossing the border, he discovers he can now levitate.
Just To Be Sure (Ôtez-moi d'un doute)
(Country: France, Belgium; Year: 2017; Director: Carine Tardieu; Writer: Baya Kasmi, Michel Leclerc, Raphaële Moussafir, Carine Tardieu; Stars: François Damiens, Cécile De France, Guy Marchand, André Wilms, Alice de Lencquesaing, Estéban, Lyès Salem, Sam Karmann, Brigitte Roüan, Julie Debazac, Loïc Baylacq, Nadège Beausson-Diagne, Heiko Dethier, Hervé Pierre, Emmanuelle Michelet)
A widowed father discovers that his own dad may not be his biological one, while learning that his budding love interest may actually be his sister.
Lean On Pete
(Country: UK; Year: 2017; Director: Andrew Haigh; Writer: Andrew Haigh, Willy Vlautin; Stars: Travis Fimmel, Chloë Sevigny, Steve Buscemi, Steve Zahn, Thomas Mann, Amy Seimetz, Charlie Plummer, Rachael Perrell Fosket, Justin Rain, Ayanna Berkshire, Lewis Pullman, Dana Millican, Curtis McGann, Frank Gallegos, Craig Kennedy)
A homeless teenager, whose only friend is a failing racehorse, sets out on a trek to find his only known relative.

Marlina The Murderer In Four Acts and Holy Camp!
The Leisure Seeker
(Country: Italy, France; Year: 2017; Director: Paolo Virzì; Writer: Michael Zadoorian, Stephen Amidon, Francesca Archibugi, Paolo Virzì, Francesco Piccolo; Stars: Helen Mirren, Donald Sutherland, Kirsty Mitchell, Janel Moloney, Joshua Mikel, Joshua Hoover, Christian McKay, Robert Walker Branchaud, Chelle Ramos, Helen Abell, Robert Pralgo, Mark Ashworth, Raegan Millican, Dick Gregory, Karen Valero)
A runaway couple take a roadtrip.
Longing (Ga'agua)
(Country: Israel; Year: 2017; Director: Savi Gabizon; Writer: Savi Gabizon; Stars: Neta Riskin, Yaakov Zada Daniel, Salim Dau, Shmil Ben Ari, Yoram Toledano, Shai Avivi, Samira Saraya, Assi Levy, Ori Laizerouvich, Ella Armony, Shimon Mimran, Oleg Levin, Nirit Yaron, Shiri Golan, Amos Mokadi)
Ariel, a well-off, childless man, gets a phone call from his college girlfriend. She needs to tell him a couple of very surprising things: first, when they broke up twenty years ago, she was pregnant and went on to have a lovely baby boy. The second thing will change his life forever
Love After Love
(Country: US; Year: 2017; Director: Russell Harbaugh; Writer: Russell Harbaugh, Eric Mendelsohn; Stars: Chris O'Dowd, Andie MacDowell, Juliet Rylance, Dree Hemingway, James Adomian, Matt Salinger, Gareth Williams, Francesca Faridany, Michael Devine, Mark C. Fullhardt, Larry Gevirtz, Paige Sciarrino, Tom Galantich, Romy Byrne, Ryan Clark)
The world of a mother and her two adult sons feels emotionally untethered following the death of their family's patriarch.
Love And Shukla
(Country: India; Year: 2017; Director: Jatla Siddartha; Writer: Amanda Mooney, Jatla Siddartha; Stars: Shahnawaz Alam, Amol Deshmukh, Ganesh Kumar, Taneea Rajawat, Sambhaji Shivaji Sasane, Saharsh Kumar Shukla, Hima Singh, Loknath Tiwari, Aparna Upadhyay)
A rickshaw driver tries to make his new bride happy.
Maktub
(Country: Israel; Year: 2017; Director: Oded Raz; Writer: Guy Amir, Hanan Savyon; Stars: Guy Amir, Hanan Savyon, Igal Naor, Itzik Cohen, Chen Amsalem, Hilla Sarjon, Anastasia Fein, Benjamin Schwabe, Edna Blilious, Gal Amitai, Abraham Celektar, Aryeh Cherner, Moran Marziano, Ami Anijar, Yair Lehman)
Two criminals who survive a terror attack, start fulfilling the wishes of people who left notes at The Wailing Wall.


Oh Lucy! and Jupiter's Moon
Marlina The Murderer In Four Acts
(Country: Indonesia; Year: 2017; Director: Mouly Surya; Writer: Rama Adi, Garin Nugroho, Mouly Surya; Stars: Marsha Timothy, Yoga Pratama, Egy Fedly, Dea Panendra)
A woman is haunted by a murder she commits.
Maze
(Country: UK, Germany, Sweden, Ireland; Year: 2017; Director: Stephen Burke; Writer: Stephen Burke; Stars: Tom Vaughan-Lawlor, Barry Ward, Martin McCann, Eileen Walsh, Aaron Monaghan, Niamh McGrady, Ross McKinney, Elva Trill, Tim Creed, Cillian O'Sullivan, Patrick Buchanan, Andy Kellegher, David Coakley, Will Irvine, Stefan Dunbar)
Story of the 1983 breakout of 38 IRA prisoners from the Maze.
Montana
(Country: Israel; Year: 2017; Director: Limor Shmila; Writer: Limor Shmila; Stars: Noa Biron, Netta Shpigelman, Avi Malka)
Following the death of her grandfather, a woman returns to her childhood home and starts an affair with a married schoolteacher.
The Motive (El autor)
(Country: Spain; Year: 2017; Director: Manuel Martín Cuenca; Writer: Javier Cercas, Alejandro Hernández, Manuel Martín Cuenca; Stars: Antonio de la Torre, Javier Gutiérrez, María León, Tenoch Huerta, Adriana Paz, Adelfa Calvo, Carmelo Muñoz Adame, Miguel Ángel Luque, Domi del Postigo, Rafael Téllez)
A man obsessed with writing a book, starts to manipulate his neighbours.
Never Steady, Never Still
(Country: Canada; Year: 2017; Director: Kathleen Hepburn; Writer: Kathleen Hepburn; Stars: Shirley Henderson, Théodore Pellerin, Mary Galloway, Nicholas Campbell, Jared Abrahamson, Jonathan Whitesell, Beverley Elliott, Eric Keenleyside, Chilton Crane, Steven Cree Molison, Kelly Metzger, Lorne Cardinal, Sean Owen Roberts, Hugo Ateo, Mel Tuck)
A mother struggles to take control of her life in the face of advanced Parkinson's disease, while her son battles his sexual and emotional identity.


Bloody Milk and Love After Love
Oh Lucy!
(Country: US, Japan; Year: 2017; Director: Atsuko Hirayanagi; Writer: Atsuko Hirayanagi, Boris Frumin, Atsuko Hirayanagi; Stars: Shinobu Terajima, Josh Hartnett, Kaho Minami, Kôji Yakusho, Shioli Kutsuna, Reiko Aylesworth, Todd Giebenhain, Eddie Hassell, Nick Gracer, Casey J. Adler, Emmet Flores, Tre Hale, Stefanie Arianne)
On The Seventh Day (En el Séptimo Día)
(Country: US; Year: 2017; Director: Jim McKay; Writer: Jim McKay; Stars: Fernando Cardona, Gilberto Jimenez, Abel Perez, Genoel Ramírez, Alfonso Velazquez, Alejandro Huitzil, Gilberto Arenas, Ricardo Gonzalez, Eduardo Espinosa, Cristofer Huitzil, Donal Brophy, Delfino Solis, Ernesto Lucero, Christopher Gabriel Núñez, Alex Halpern)
Story of a football team comprised of undocumented migrants.
The Party
(Country: UK; Year: 2017; Director: Sally Potter; Writer: Sally Potter; Stars: Cillian Murphy, Emily Mortimer, Kristin Scott Thomas, Timothy Spall, Patricia Clarkson, Cherry Jones, Bruno Ganz)
A celebration goes awry.
The Prime Minister (De Premier)
(Country: Belgium; Year: 2016; Director: Erik Van Looy; Writer: Carl Joos, Erik Van Looy; Stars: Adam Godley, Saskia Reeves, Koen De Bouw, Truus de Boer, Stijn Van Opstal, Charlotte Vandermeersch, Nathan Wiley, Tine Reymer, Wim Willaert, Nicolas de Pruyssenaere, Dirk Roofthooft, Torsten Colijn, Véronique Seghers, Ali Akkul, Sid Van Oerle)
The Belgian PM is kidnapped - if he wants his freedom he has to murder the US president.
The Quartette (Kvarteto)
(Country: Czech Republic; Year: 2017; Director: Miroslav Krobot; Writer: Miroslav Krobot, Lubomír Smékal; Stars: Jaroslav Plesl, Lukás Melník, Lenka Krobotová, Jana Stepánková, Jirí Schmitzer, Barbora Poláková, Pavel Simcík, Pavlína Storková, Zdenek Julina)
A group of string players come together through music in a small Czech town.


Holy Air and The House By The Sea
Ravenous (Les Affamés)
(Country: Canada; Year: 2017; Director: Robin Aubert; Writer: Robin Aubert; Stars: Marc-André Grondin, Monia Chokri, Charlotte St-Martin, Micheline Lanctôt, Marie-Ginette Guay, Brigitte Poupart, Édouard Tremblay-Grenier, Luc Proulx, Didier Lucien, Robert Brouillette, Martin Héroux, Patrick Hivon)
In rural Quebec the locals have developed a hunger for human flesh.
The Ring Thing
(Country: US; Year: 2017; Director: William Sullivan; Writer: Derek Dodge, William Sullivan; Stars: Sarah Wharton, Nicole Pursell, Matthew Connolly, Cheryl Pickett, Peter Jensen, Pat Dwyer, Stephen Mosher)
An accidental marriage proposal leads to trouble for a couple.
The Royal Hibiscus Hotel
(Country: Nigeria; Year: 2017; Director: Ishaya Bako; Writer: Nicole Brown, Yinka Ogun, Debo Oluwatuminu; Stars: Zainab Balogun, Kenneth Okolie, Deyemi Okanlawon, Joke Silva, Olu Jacobs, Kemi Lala Akindoju, Nicholas Anscombe, Elijah Braik, Lota Chukwu, Rene Costa, Koye Kekere Ekun, Braik Elijah, Bucci Franklin, Karibi Fubara, Emmanuel Ilemobayo)
An aspiring chef returns to Lagos to try to save her family's rundown hotel.
Scaffolding
(Country: Israel, Poland; Year: 2017; Director: Matan Yair; Writer: Matan Yair; Stars: Asher Lax, Ami Smolartchik, Yaacov Cohen, Keren Berger, Naama Manor)
Story of a struggling student who finds his world expanding thanks to help from his literature teacher.
Sex, Pity And Loneliness (Einsamkeit und Sex und Mitleid)
(Country: Germany; Director: Lars Montag; Writer: Helmut Krausser, Lars Montag; Stars: Rainer Bock, Peter Schneider, Friederike Kempter, Maria Hofstätter, Jan Henrik Stahlberg, Aaron Hilmer, Eugen Bauder, Gisa Flake, Lara Mandoki, Katja Bürkle, Buenaventura Braunstein, Yamen Masoud, Knud Riepen, Lisa Adler)
How do you retain dignity in a world that's growing harsher and more unfeeling?


Western and Jeune Femme
Shelter
(Country: Germany, Israel, France; Year: 2017; Director: Eran Riklis; Writer: Eran Riklis; Stars: Neta Riskin, Golshifteh Farahani, Yehuda Almagor, Doraid Liddawi, Haluk Bilginer, Lior Ashkenazi, Ronald Kukulies, Mark Waschke, Dagmar von Kurmin, August Wittgenstein, Amit Jacobi, Hannes Wegener, Kailas Mahadevan, Nikolai Knackmuss)
A Mossad agent heads to a Hamburg safehouse to "babysit" a Lebanese informant who is recovering from plastic surgery
Silk Road
(Year: 2017; Director: Mark de Cloe; Writer: Marc Linssen, Roeland Linssen; Stars: Olivia Lonsdale, Gijs Blom, Jonas Smulders, Phi Nguyen, Marcel Henseman)
A young Dutch woman becomes infatuated with the drug trade on the Internet's infamous Silk Road.
Streaker (Flitzer)
(Year: 2017; Director: Peter Luisi; Writer: Peter Luisi, Beat Schlatter; Stars: Beat Schlatter, Bendrit Bajra, Doro Müggler, Luna Wedler, Una Rusca)
Sweet Country
(Country: Australia; Year: 2017; Director: Warwick Thornton; Writer: Steven McGregor, David Tranter; Stars: Sam Neill, Ewen Leslie, Thomas M. Wright, Bryan Brown, Matt Day, Anni Finsterer, Hamilton Morris, Tremayne Trevorn Doolan, Natassia Gorey Furber, Gibson John)
Australian frontier drama, told from an Aboriginal perspective.
The Testament (Haedut)
(Country: Austria, Israel; Year: 2017; Director: Amichai Greenberg; Writer: Amichai Greenberg; Stars: Ori Pfeffer, Rivka Gur, Hagit Dasberg, Orna Rotenberg, Ori Yaniv, Emanuel Cohn)
A historian leading debate against Holocaust deniers discovers that his mother carries a false identity.
Two Irenes (As Duas Irenes)
(Country: Brazil; Year: 2017; Director: Fabio Meira; Writer: Fabio Meira; Stars: Priscila Bittencourt, Isabela Torres, Marco Ricca, Suzana Ribeiro, Inês Peixoto, Teuda Bara, Priscila Bittencourt, Marcela Moura, Ana Reston, Maju Souza)
In the shimmering heat of Brazil, 13-year-old Irene discovers a dark secret her father's been hiding: he has another family and even another daughter with the same name.
Vazante
(Country: Brazil, Portugal; Year: 2016; Director: Daniela Thomas; Writer: Beto Amaral, Daniela Thomas; Stars: Adriano Carvalho, Luana Tito Nastas, Sandra Corveloni, Juliana Carneiro da Cunha, Roberto Audio, Vinicius Dos Anjos, Toumany Kouyaté, Jai Baptista, Fabrício Boliveira, Isadora Favero, Vasco Pimentel, Maria Helena Dias, Adilson Magah, Maria Aparecida Fátima de Jesus, Alexandre da Sena)
Drama about slavery in the gemstone mines of Brazil before independence from Portugal.
Veronica
(Country: Mexico; Year: 2017; Director: Carlos Algara, Alejandro Martinez-Beltran; Stars: Olga Segura, Sofía Garza, Arcelia Ramírez, Horacio Castelo, Juan Salvador Fernandez)
A reclusive female psychologist who has stopped practicing medicine, decides against her better judgment to take the case of disturbed Veronica de la Serna, a young woman whose previous therapist has mysteriously disappeared.
Waru
(Country: New Zealand; Year: 2017; Director: Briar Grace-Smith, Ainsley Gardiner, Renae Maihi, Casey Kaa, Awanui Simich-Pene, Chelsea Cohen, Katie Wolfe, Paula Jones; Writer: Briar Grace-Smith, Ainsley Gardiner, Renae Maihi, Casey Kaa, Chelsea Cohen, Josephine Stewart-Te Whiu, Katie Wolfe, Paula Jones; Stars: Miriama McDowell, Tanea Heke, Roimata Fox, Maria Walker, Acacia Hapi)
Omnibus film about the loss of a young boy in a small town.
Western
(Country: Germany; Year: 2017; Director: Valeska Grisebach; Writer: Valeska Grisebach; Stars: Meinhard Neumann, Reinhardt Wetrek, Waldemar Zang, Detlef Schaich)
A group of German construction workers on a job in Bulgaria begin to compete for the approval of the locals.