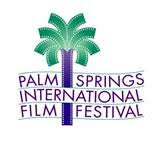 View other Palm Springs International Film Festival Films by strand: Awards Buzz, Dinner And A Movie, Focus On Argentina, Local Spotlight, Modern Masters, Special Presentation, Talking Pictures, Talking Pictures: Book, The Gay! La Hers, The Gay! La His, True Stories, World Cinema Now
Angels Wear White (Jia Nuan Hua)
(Country: China; Year: 2017; Director: Vivian Qu; Writer: Vivian Qu; Stars: Le Geng, Ke Shi, Yuexin Wang, Weiwei Liu, Zhou Meijun, Qi Wen, Mengnan Li, Jing Peng)
In a small seaside town, two schoolgirls are assaulted by a middle-aged man in a motel. Mia, a teenager who was working on reception that night, is the only witness. For fear of losing her job, she says nothing. Meanwhile, 12-year-old Wen, one of the victims, finds that her troubles have only just begun. Trapped in a world that offers them no safety, Mia and Wen will have to find their own way out.
Ava
(Country: France; Year: 2017; Director: Léa Mysius; Stars: Laure Calamy, Noée Abita, Juan Cano)
Ava, 13, is spending the summer on the Atlantic coast when she learns that she will lose her sight sooner than expected. She confronts the problem in her own way.
The Charmer (Chamoren)
(Country: Denmark; Year: 2017; Director: Milad Alami; Writer: Milad Alami, Ingeborg Topsøe; Stars: Lars Brygmann, Stine Fischer Christensen, Jesper Lohmann, Susan Taslimi, Ardalan Esmaili, Dan Boie Kratfeldt, Nastja Arcel, Hassan El Sayed, Morten Hee Andersen, Amalie Lindegård, Kitt Maiken Mortensen, Thomas Persson, Laura Allen, Austa Lea Jespersen, Soho Rezanejad)
An intense psychological drama about a young Iranian man who is desperately trying to meet women who can secure his stay in Denmark.
The Gold Seekers (Los Buscadores)
(Country: Paraguay; Year: 2017; Director: Juan Carlos Maneglia, Tana Schémbori; Writer: Juan Carlos Maneglia, Mario González Martí; Stars: Tomás Arredondo, Cecilia Torres, Christian Ferreira, Mario Toñanez, Sandra Sanabria, Leticia Panambi Sosa, Nelly Davalos, Martín Oviedo, Jorge Fernández, Angelica Macuacua, Gustavo Cabañas, Rodrigo Caballero, Paletita)
Heist movie pits modern-day treasure hunters in Asunción against a security-laden embassy building.
Killing Jesus (Matar A Jesus)
(Year: 2017; Director: Laura Mora; Writer: Laura Mora)
A woman who witnesses the death of her father encounters a man who she thinks killed him. Based on the director's own experience.
Mobile Homes
(Country: Canada, France; Year: 2017; Director: Vladimir de Fontenay; Writer: Vladimir de Fontenay, Danielle Lessovitz; Stars: Imogen Poots, Callum Turner, Callum Keith Rennie, Shane Daly, Karen LeBlanc, Raven Stewart, Keith Bowser, Deragh Campbell, Katie Messina, Lyric Justice, Jai Jai Jones, Thamela Mpumlwana, Luke Gallo, Manuel Rodriguez-Saenz, Rebecca Singh)
A young mother looks to make a new life for her and her son in a mobile home community.
No Date, No Signature
(Country: Iran; Year: 2017; Director: Vahid Jalilvand; Writer: Ali Zarnegar, Vahid Jalilvand; Stars: Amir Agha'ee, Navid Mohammadzadeh, Hediyeh Tehrani, Sa'eed Dakh, Alireza Ostadi, Zakiyeh Behbahani)
A pathologist is riven with guilt after the death of a child.
One Thousand Ropes
(Country: New Zealand; Year: 2016; Director: Tusi Tamasese; Writer: Tusi Tamasese)
Story about a man trying to face his past, his daughter - and his inner 'demons'.
On Borrowed Time
(Country: United Arab Emirates; Year: 2018; Director: Yasir Al Yasiri; Writer: Yasir Al Yasiri; Stars: Salloum Haddad, Saad Alfaraj, Fouad Ali, Mansour Alfeeli, Marie Alhalyan)
Four men in a retirement home get a new lease of life after one of them receives an inheritance.
Suleiman Mountain (Sulayman too)
(Country: Russia; Year: 2017; Director: Elizaveta Stishova; Stars: Daniel Daiyrbekov, Turgunai Erkinbekova, Perizat Ermanbaeva, Asset Imangaliev, Nasira Mambetova)
The exploits of a scheming ex-con, his two wives and the young son he thought he'd lost, as they make their way across Kyrgyzstan.


Suleiman Mountain and Killing Jesus
Three Peaks
(Country: Italy, Germany; Year: 2017; Director: Jan Zabeil; Writer: Jan Zabeil; Stars: Bérénice Bejo, Alexander Fehling, Arian Montgomery)
A man trying to win over the son of his girlfriend finds himself in a dangerous power struggle.
Thoroughbreds
(Country: US; Year: 2017; Director: Cory Finley; Writer: Cory Finley; Stars: Olivia Cooke, Anya Taylor-Joy, Anton Yelchin, Kaili Vernoff, Paul Sparks)
Two rich girls contemplate murder in Connecticut