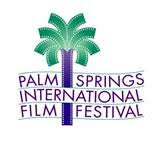 View other Palm Springs International Film Festival Films by strand: Awards Buzz, Dinner And A Movie, Local Spotlight, Modern Masters, New Voices New Visions, Special Presentation, Talking Pictures, Talking Pictures: Book, The Gay! La Hers, The Gay! La His, True Stories, World Cinema Now
The Desert Bride (La Novia del Desierto)
(Country: Argentina, Chile; Year: 2017; Director: Cecilia Atán, Valeria Pivato; Writer: Cecilia Atán, Valeria Pivato; Stars: Paulina García, Claudio Rissi)
When a live-in maid's path crosses that of a travelling salesman, her life will change forever.
The Future Ahead (El futuro que viene)
(Country: Argentina; Year: 2017; Director: Constanza Novick; Writer: Constanza Novick; Stars: Dolores Fonzi, Pilar Gamboa, José María Yazpik, Valeria Lois, Florencia Dyszel, Charo Dolz Doval, Victoria Parrado, Esteban Bigliardi, Federico León, Violeta Narvay, Sofía Podlischevsky)
Story of a friendship that has endured many milestones.
Hunting Season (Temporada De Caza)
(Country: Argentina, US, France, Germany, Qatar; Year: 2017; Director: Natalia Garagiola; Writer: Natalia Garagiola; Stars: Germán Palacios, Lautaro Bettoni, Boy Olmi, Rita Pauls, Pilar Benitez Vivart)
A hunting guide tries to forge a relationship with his estranged son.
Rey's Education (La educación del Rey)
(Country: Argentina; Year: 2017; Director: Santiago Esteves; Writer: Juan Manuel Bordón, Santiago Esteves; Stars: Germán de Silva, Matías Encinas, Mario Jara, Jorge Prado, Martín Arroyo)
olting from his first ever heist, Reynaldo Galíndez lands up at the patio of the house inhabited by Carlos Vargas, a retired security guard, who strikes a deal with him.
A Sort Of Family (Una especie de familia)
(Country: Argentina, Brazil, France, Poland, Germany, Denmark; Year: 2017; Director: Diego Lerman; Writer: Diego Lerman, María Meira; Stars: Bárbara Lennie, Daniel Aráoz, Claudio Tolcachir, Yanina Ávila, Paula Cohen)
An phone call about the imminent birth of a baby takes a doctor on an uncertain physical and emotionally journey.


A Sort Of Family and The Desert Bride
The Summit (La Cordillera)
(Country: Argentina, France, Spain; Year: 2017; Director: Santiago Mitre; Writer: Mariano Llinás, Santiago Mitre; Stars: Ricardo Darín, Dolores Fonzi, Erica Rivas, Christian Slater, Elena Anaya, Paulina García, Daniel Giménez Cacho, Gerardo Romano, Alfredo Castro, Rafael Alfaro, Marcelo Longobardi, Gabriela Pastor, Manuel Trotta)
At a Summit for Latin American presidents in Chile, Argentine president Hernán Blanco endures a political and family drama that will force him to face his own demons.
Zama
(Country: Argentina, Spain, France, Netherlands, US, Brazil, Mexico, Portugal, Lebanon, Switzerland; Year: 2017; Director: Lucrecia Martel; Writer: Antonio Di Benedetto, Lucrecia Martel; Stars: Daniel Giménez Cacho, Lola Dueñas, Matheus Nachtergaele, Juan Minujín, Rafael Spregelburd, Nahuel Cano, Daniel Veronese, Mariana Nunes, Carlos Defeo)
A 17th century army officer in Ascuncion, awaits transfer to Buenos Aires.