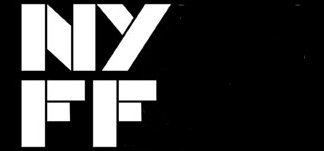 View other New York Film Festival Films by strand: Main Slate, Masterworks, Men Of Cinema, Midnight Movies, On The Arts, Special Screenings
Casting By
(Country: US; Year: 2012; Director: Tom Donahue)
A documentary looking at the role of the casing director and how it has developed over the course of cinema history.
Celluloid Man
(Country: India; Year: 2012; Director: Shivendra Singh Dungarpur; Stars: PK Nair)
The story of extraordinary cinema archivist PK Nair.
Final Cut - Ladies And Gentlemen (Hölgyeim és Uraim)
(Country: Hungary; Year: 2012; Director: György Pàlfi)
A collection of scenes from the greatest movies ever made, telling the story of cinema.
Liv And Ingmar (Liv Og Ingmar, Liv & Ingmar)
(Country: Norway, UK, India; Year: 2012; Director: Dheeraj Akolkar; Writer: Dheeraj Akolkar, Ragnhild Lund; Stars: Liv Ullmann, Ingmar Bergman)
An exploration of the creative collaboration and romance between the famous actress and director.
Roman Polanski: Odd Man Out
(Country: US; Year: 2012; Director: Marina Zenovich)
A follow-up to Roman Polanski: Wanted And Desired, looking at recent developments in the director's legal situation.
Room 237
(Country: US; Year: 2012; Director: Rodney Ascher)
Wander down the corridors of the Overlook Hotel in this exploration of theories surrounding Stanley Kubrick's The Shining.
The War Of The Volcanoes
(Country: Italy; Year: 2012; Director: Francesco Patierno; Stars: Roberto Rossellini, Ingrid Bergman, Anna Magnani)
The true story of a jealous lover's decision to challenge her cheating partner by creating a rival to his film.