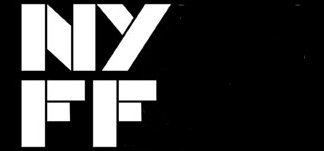 A seven film tribute to the influential critic-programmer-publicist Pierre Rissient and the legendary Paris cinema he helped to program in the 1950s.
View other New York Film Festival Films by strand: Cinema Reflected, Main Slate, Masterworks, Midnight Movies, On The Arts, Special Screenings
Liebelei
(Country: Germany; Year: 1933; Director: Max Ophüls; Writer: Curt Alexander, Max Ophüls, Felix Salten, Arthur Schnitzler, Hans Wilhelm; Stars: Paul Hörbiger, Magda Schneider, Luise Ullrich, Gustaf Gründgens, Olga Tschechowa, Carl Esmond, Wolfgang Liebeneiner, Paul Otto, Werner Finck, Hans Moser, Werner Pledath, Ekkehard von Arendt)
In turn-of-the-century Vienna, a young officer and the daughter of a violinist seem destined for happiness until a duel over a married woman puts the lovers in jeopardy.
Night And The City
(Country: UK; Year: 1950; Director: Jules Dassin; Writer: Jo Eisinger, based on the novel by Gerald Kersh; Stars: Richard Widmark, Gene Tierney, Googie Withers, Hugh Marlowe, Francis L Sullivan, Herbert Lom, Stanislaus Zbyszko, Mike Mazurki, Charles Farrell, Ada Reeve, Ken Richmond)
A small time American hustler in post war London takes on the hoodlum who runs the wrestling rackets.
Objective, Burma!
(Country: US; Year: 1945; Director: Raoul Walsh; Writer: Ranald MacDougall, Lester Cole, Alvah Bessie; Stars: Errol Flynn, James Brown, William Prince, George Tobias, Henry Hull, Warner Anderson, John Alvin, Mark Stevens, Richard Erdman, Erville Alderson, Joel Allen, Gordon Arnold, Hugh Beaumont, Lee Bennett, Carlyle Blackwell Jr.)
A platoon of special ops are tasked to parachute into the remote Burmese jungle and destroy a strategic Japanese radar station, but getting out isn't as easy.
The Prowler
(Country: US; Year: 1951; Director: Joseph Losey; Writer: Robert Thoeren, Hans Wilhelm, Dalton Trumbo, Hugo Butler; Stars: Van Heflin, Evelyn Keyes, John Maxwell, Katherine Warren, Emerson Treacy, Madge Blake, Wheaton Chambers, Robert Osterloh, Sherry Hall, Louise Lorimer, Herbert Anderson, Louise Bates, Jack Baxley, Benny Burt, Steve Carruthers)
When Susan Gilvray reports a prowler outside her house police officer Webb Garwood investigates and sparks fly. If only her husband wasn't in the way.
Pursued
(Country: US; Year: 1947; Director: Raoul Walsh; Writer: Niven Busch; Stars: Teresa Wright, Robert Mitchum, Judith Anderson, Dean Jagger, Alan Hale, John Rodney, Harry Carey Jr., Clifton Young, Ernest Severn, Charles Bates, Peggy Miller, Norman Jolley, Lane Chandler, Elmer Ellingwood, Jack Montgomery)
Brought up by a neighboring family in the 1880s, an orphan grows up haunted by nightmares of a childhood trauma in which his own family was killed.
The Tiger Of Eschnapur (Der Tiger von Eschnapur)
(Country: West Germany, France, Italy; Year: 1959; Director: Fritz Lang; Writer: Fritz Lang, Werner Jörg Lüddecke, Thea von Harbou; Stars: Debra Paget, Paul Hubschmid, Walter Reyer, Claus Holm, Luciana Paluzzi, Valéry Inkijinoff, Sabine Bethmann, Angela Portaluri, René Deltgen, Guido Celano, Jochen Brockmann, Richard Lauffen, Jochen Blume, Helmut Hildebrand, Victor Francen)
The first film of Fritz Lang's two-part "Indian Epic" centered around the exploits of a German architect hired to build a Maharaja's temple.
Whirlpool
(Country: US; Year: 1949; Director: Otto Preminger; Writer: Ben Hecht, Andrew Solt, Guy Endore; Stars: Gene Tierney, Richard Conte, José Ferrer, Charles Bickford, Barbara O'Neil, Eduard Franz, Constance Collier, Fortunio Bonanova, Beau Anderson, Myrtle Anderson, Gail Bonney, Lovyss Bradley, Margaret Brayton, Sue Carlton, Clancy Cooper)
A woman secretly suffering from kleptomania is hypnotized in an effort to cure her condition. Soon afterwards, she is found at the scene of a murder with no memory of how she got there and seemingly no way to prove her innocence.