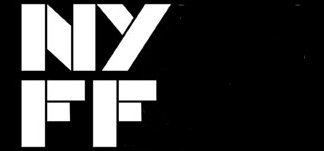 Restorations, revivals and rediscoveries from cinema's past, as they were meant to be seen on the big screen.
View other New York Film Festival Films by strand: Cinema Reflected, Main Slate, Men Of Cinema, Midnight Movies, On The Arts, Special Screenings
Cousin Jules
(Country: France; Year: 1972; Director: Dominique Benicheti)
m A rediscovered masterpiece of world cinema, focused on the everyday life of a farmer (the filmmaker's cousin) and his wife in the remote French countryside.
Downpour (Ragbar)
(Country: Iran; Year: 1972; Director: Bahram Beizai; Writer: Bahram Beizai; Stars: Parviz Fanizadeh, Mohamad Ali Keshavarz, Jamshid Layegh, Parvaneh Massoumi, Esmat Safavi, Hossein Kazbian, Manuchehr Farid, Rogheyeh Chehreh-Azad, Sirrus Hassanpur)
A well educated and humble teacher arrives in a new city and at a new job in the pre-revolutionary Iran.
Fellini - Satyricon
(Country: Italy; Year: 1969; Director: Federico Fellini; Writer: Petronius, Federico Fellini, Bernardino Zapponi, Brunello Rondi; Stars: Martin Potter, Hiram Keller, Max Born, Salvo Randone, Mario Romagnoli, Magali Noël, Capucine, Alain Cuny, Fanfulla, Danika La Loggia, Giuseppe Sanvitale, Genius, Lucia Bosé, Joseph Wheeler, Hylette Adolphe)
In first century Rome, two student friends, Encolpio and Ascilto, argue about ownership of the boy Gitone.
Field Diary (Yoman Sadeh)
(Country: Israel, France; Year: 1982; Director: Amos Gitai)
In 1982, Amos Gitai and a film crew travel around the occupied territories of the Gaza Strip and the West Bank as tensions mount.
Heaven's Gate
(Country: US; Year: 1980; Director: Michael Cimino; Writer: Michael Cimino; Stars: Kris Kristofferson, Christopher Walken, John Hurt, Sam Waterston, Brad Dourif, Isabelle Huppert, Joseph Cotten, Jeff Bridges.)
Michael Cimino's much-discussed but rarely screened western epic returns in a glorious new restoration of the director's final cut, personally supervised by Cimino himself.
The King of Marvin Gardens
(Country: US; Year: 1972; Director: Bob Rafelson; Writer: Jacob Brackman, Bob Rafelson, Jacob Brackman; Stars: Jack Nicholson, Bruce Dern, Ellen Burstyn, Julia Anne Robinson, Scatman Crothers, Charles LaVine, Arnold Williams, John P. Ryan, Sully Boyar, Josh Mostel, William Pabst, Garry Goodrow, Imogene Bliss, Ann Thomas, Tom Overton)
Jack Nicholson and Bruce Dern star as estranged brothers trying to get rich quick in bottomed-out Atlantic City in director Bob Rafelson's great and largely unheralded follow-up to his Five Easy Pieces.
Lawrence Of Arabia
(Country: UK; Year: 1962; Director: David Lean; Writer: Robert Bolt, based on Seven Pillars Of Wisdom by T E Lawrence; Stars: Peter O'Toole, Alec Guinness, Anthony Quinn, Jack Hawkins, Omar Sharif, Jose Ferrer, Anthony Quale, Claude Rains, Arthur Kennedy, Donald Wolfit)
A flamboyant biography of T E Lawrence. There is no greater cinematic epic.
Little Shop Of Horrors
(Country: US; Year: 1986; Director: Frank Oz; Writer: Howard Ashman; Stars: Rick Moranis, Ellen Greene, Vincent Gardenia, Steve Martin, Levi Stubbs, James Belushi, John Candy, Christopher Guest, Bill Murray),
Trailer
A shy young man finds his life transformed when he discovers an unusual plant - but at what cost?
The Mattei Affair (Il caso Mattei)
(Country: Italy; Year: 1972; Director: Francesco Rosi; Writer: Tito Di Stefano, Tonino Guerra, Tonino Guerra, Nerio Minuzzo, Francesco Rosi; Stars: Gian Maria Volonté, Luigi Squarzina, Gianfranco Ombuen, Edda Ferronao, Accursio Di Leo, Giuseppe Lo Presti, Aldo Barberito, Dario Michaelis, Peter Baldwin, Franco Graziosi, Elio Jotta, Luciano Colitti, Terenzio Cordova, Camillo Milli, Jean Rougeul)
Francesco Rosi's Palme d'Or-winning bio-pic stars the great Gian Maria Volonté as Enrico Mattei, the Italian businessman who sought to develop the country's energy efficiency before dying under mysterious circumstances in 1962.
Native Son
(Country: US, Argentina; Year: 1951; Director: Pierre Chenal; Writer: Pierre Chenal, Richard Wright; Stars: Richard Wright, Gloria Madison, Willa Pearl Curtis, Nicholas Joy, Ruth Robert, Charles Cane, George D. Green, Jean Wallace, George Rigaud, Leslie Straugh, Lidia Alves, Charles Simmonds, Ned Campbell, Don Dean, Cecile Lezard)
Heavily censored upon its initial American release, French director Pierre Chenal's provocative adaptation of Richard Wright's controversial bestseller has been fully restored to its original 104-minute running time.
Snow White And The Seven Dwarfs
(Country: US; Year: 1937; Director: David Hand; Writer: Ted Sears, Otto Englander, Earl Hurd, Dorothy Ann Blank, Richard Creedon, Dick Richard, Merrill de Maris, Webb Smith, based on the fairy story by the brothers Grimm; Stars: voices of Adriana Caselotti, Harry Stockwell, Lucille La Verne, Billy Gilbert)
Disney classic about a wicked queen's attempts to slay "the fairest of them all".