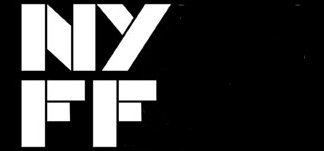 View other New York Film Festival Films by strand: Cinema Reflected, Main Slate, Masterworks, Men Of Cinema, On The Arts, Special Screenings
The Bay
(Country: US; Year: 2012; Director: Barry Levinson; Writer: Michael Wallach; Stars: Kristen Connolly, Anthony Reynolds, Jane McNeill, Michael Beasley, Christopher Denham, Kether Donohue, Stacy Rabon, Andy Stahl, Stephen Kunken, Alisa Harris, Andrew R. Kaplan, Frank Deal, Lauren Cohn, Jody Thompson, Jack Landry)
Chaos breaks out in a small town in the wake of an ecological disaster.
Berberian Sound Studio
(Country: UK; Year: 2012; Director: Peter Strickland; Writer: Peter Strickland; Stars: Toby Jones, Cosimo Fusco, Antonio Mancino, Fatma Mohamed, Salvatore LI Causi, Chiara D'Anna, Tonia Sotiropoulou, Eugenia Caruso, Susanna Cappellaro, Guido Adorni, Lara Parmiani, Jozef Cseres, Pal Toth, Katalin Ladik, Jean-Michael van Schouwburg)
In the 1970s, a British sound technician is brought to Italy to work on the sound effects for a gruesome horror film where his nightmarish task slowly takes over his psyche.
Outrage Beyond (Autoreiji: Biyondo)
(Country: Japan; Year: 2012; Director: Takeshi Kitano)
A renegade yakuza is summoned by a corrupt police officer to take down a gang that is getting too big for its boots.