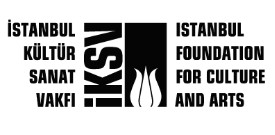 View other Istanbul Film Festival Films by strand: Antidepressant, Architectural Utopias - Cinematic Dystopias, Bergman: 100 Years, Challenging The Years, Cinemania, Documentary Time With NTV, Hidden Gems, Human Rights In Cinema Competition, International Competition, Mined Zone, Musicians, National Competition, National Documentary Competition, National Short Film Competition, No More Flowers, Out Of Competition, Special Screenings, Turkish Classics Revisited, Vodafone Red Galas, Where Are You My Love?, Young Masters
Beyond Words
(Country: Netherlands, Poland; Year: 2017; Director: Urszula Antoniak; Writer: Urszula Antoniak; Stars: Jakub Gierszal, Andrzej Chyra, Justyna Wasilewska, Christian Löber, Philip Wilhelmi)
A man's life is thrown into turmoil when a run-down Polish bohemian shows up on his doorstep and claims to be his father.
The Captain (Der Hauptmann)
(Country: Germany, Poland, Portugal, France; Year: 2017; Director: Robert Schwentke; Writer: Robert Schwentke; Stars: Max Hubacher, Milan Peschel, Frederick Lau, Bernd Hölscher, Waldemar Kobus, Alexander Fehling, Samuel Finzi, Wolfram Koch, Blerim Destani, Shannon Staller, Britta Hammelstein, Sascha Alexander Gersak, David Scheller, Hendrik Arnst, Jörn Hentschel)
At the end of the Second World War, a young German soldier steals a captain's uniform. Impersonating an officer he gathers a group of deserters and proceeds to kill is way through a beaten Nazi Germany.
Dovlatov
(Country: Russia, Poland, Germany; Year: 2018; Director: Aleksey German; Writer: Aleksey German; Stars: Milan Marić, Danila Kozlovsky, Helena Sujecka, Artur Beschastny, Elena Lyadova)
A few days in the life of the Russian-Jewish writer Sergei Dovlatov, whose brilliantly ironic texts were forbidden from being printed in the Soviet Union under Brezhnev, provide a portrait of an era of stagnation and its destructive effects.
Euthanizer (Armomurhaaja)
(Country: Finland; Year: 2017; Director: Teemu Nikki; Writer: Teemu Nikki; Stars: Matti Onnismaa, Jari Virman, Hannamaija Nikander, Heikki Nousiainen, Pihla Penttinen, Jouko Puolanto, Santtu Karvonen, Alina Tomnikov, Ilari Johansson, Erin Hedberg, Aatu Heiskanen, Joel Hirvonen, Tiina Huttunen, Pekka Kettunen, Jyry Koistinen)
Black comedy about a man who puts animals to sleep... and begins to do the same 'favour' for the owners.
Hannah
(Country: Italy, France, Belgium; Year: 2017; Director: Andrea Pallaoro; Writer: Andrea Pallaoro, Orlando Tirado; Stars: Charlotte Rampling, André Wilms, Jean-Michel Balthazar, Luca Avallone)
A woman suffers an identity crisis.
Handle With Care
(Country: Norway; Year: 2017; Director: Arild Andresen; Writer: Hilde Susan Jaegtnes, Arild Andresen, Jorge Camacho; Stars: Kristoffer Joner, Marlon Moreno, Kristoffer Bech, Ellen Dorrit Petersen, Marcela Carvajal, Patricia Castañeda, Mary Herrera, Helga Guren, Marianne Holter, Nina Ellen Ødegård, Vegar Hoel, Per Egil Aske, Ingrid Rusten, Julie Sæbø Larsen, Kristina Lilley)
Kjetil is an offshore oil worker, who has a hard time dealing with his adopted son after his wife's death. Desperate, he takes the boy to Colombia to find out about his biological mother.
In Blue
(Country: Netherlands, Belgium, Romania; Year: 2017; Director: Jaap van Heusden; Writer: Jan-Willem den Bok, Jan-Willem den Bok, Jaap van Heusden; Stars: Maria Kraakman, Bogdan Iancu, Ellis van den Brink, Line Pillet, Patrick Vervueren, Hannah van Lunteren, Mattijn Hartemink, Yannick Jozefzoon, Sarah Jonker, Ada Gales, Maria Rainea, Ionut Niculae, Valeriu Andriutã, Emilian Marnea, Luana Stoica)
The paths of blue-clad Dutch flight attendant Lin and the 15-year-old street urchin Nuci cross in Bucharest when Lin's cab hits Nuci.
Longing (Ga'agua)
(Country: Israel; Year: 2017; Director: Savi Gabizon; Writer: Savi Gabizon; Stars: Neta Riskin, Yaakov Zada Daniel, Salim Dau, Shmil Ben Ari, Yoram Toledano, Shai Avivi, Samira Saraya, Assi Levy, Ori Laizerouvich, Ella Armony, Shimon Mimran, Oleg Levin, Nirit Yaron, Shiri Golan, Amos Mokadi)
Ariel, a well-off, childless man, gets a phone call from his college girlfriend. She needs to tell him a couple of very surprising things: first, when they broke up twenty years ago, she was pregnant and went on to have a lovely baby boy. The second thing will change his life forever
Mektoub, My Love: Canto Uno
(Country: France; Year: 2017; Director: Abdellatif Kechiche; Writer: François Bégaudeau)
A young screenwriter faces choices when he returns to his home town for a summer holiday.
Mug (Twarz)
(Country: Poland; Year: 2018; Director: Malgorzata Szumowska; Writer: Michal Englert, Malgorzata Szumowska; Stars: Mateusz Kosciukiewicz, Agnieszka Podsiadlik, Malgorzata Gorol, Roman Gancarczyk, Dariusz Chojnacki, Robert Talarczyk, Anna Tomaszewska, Martyna Krzysztofik, Iwona Bielska, Tadeusz Bragiel, Pawel Browczuk, Katarzyna Chlebny, Juliusz Chrzastowski, Wojciech Citak, Krzysztof Ciureja)
Jacek enjoys his existence as a cool misfit in his Polish backwater. After a terrible accident on the site where the world's largest statue of Jesus is being constructed, he is celebrated as a national hero and martyr.
Namme
(Country: Georgia; Year: 2017; Director: Zaza Khalvashi; Writer: Zaza Khalvashi; Stars: Aleko Abashidze, Ednar Bolkvadze, Ramaz Bolkvadze, Mariska Diasamidze, Roin Surmanidze, Aleko Abashidze, Ednar Bolkvadze, Ramaz Bolkvadze, Mariska Diasamidze, Roin Surmanidze)
Ali is an old healer who lives on the Georgian mountains keeping a family tradition of hundreds of years old alive. He has three sons who have no interest in continuing with the tradition, but he is hopeful that his daughter Namme will carry the torch.
No Date, No Signature
(Country: Iran; Year: 2017; Director: Vahid Jalilvand; Writer: Ali Zarnegar, Vahid Jalilvand; Stars: Amir Agha'ee, Navid Mohammadzadeh, Hediyeh Tehrani, Sa'eed Dakh, Alireza Ostadi, Zakiyeh Behbahani)
A pathologist is riven with guilt after the death of a child.
Pororoca
(Country: Romania; Year: 2017; Director: Constantin Popescu; Writer: Constantin Popescu; Stars: Bogdan Dumitrache, Iulia Lumanare, Costin Dogioiu, Stefan Raus, Adela Marghidan)
Cristina and Tudor Ionescu have founded a happy family with their two children, Maria and Ilie. But when one of their children disappears, their life changes forever.
The Prayer (La prière)
(Country: France; Year: 2018; Director: Cédric Kahn; Stars: Anthony Bajon, Damien Chapelle, Alex Brendemühl, Louise Grinberg, Hanna Schygulla)
In a remote community subject to a strict regimen in the French mountains, Thomas struggles to overcome his drug addiction.
The Reports On Sarah And Saleem
(Country: Palestine, The Netherlands, Germany, Mexico; Year: 2018; Director: Muayad Alayan; Writer: Rami Musa Alayan; Stars: Maisa Abd Elhadi, Mohammad Eid, Kamel El Basha, Ishai Golan, Bashar Hassuneh, Hanan Hillo, Amer Khalil, Sivane Kretchner, Jan Kühne, Adeeb Safadi, Rebecca Esmeralda Telhami, Mohammad Titi, Maisa Abd Elhadi, Mohammad Eid, Kamel El Basha)
A man and a woman from two disparate worlds meet at nights just to have sex. However, when they get caught, the extra-marital relationship between an Israeli woman and a Palestinian man causes tensions in the socio-politically divided Jerusalem.
Three Peaks
(Country: Italy, Germany; Year: 2017; Director: Jan Zabeil; Writer: Jan Zabeil; Stars: Bérénice Bejo, Alexander Fehling, Arian Montgomery)
A man trying to win over the son of his girlfriend finds himself in a dangerous power struggle.
Wajib
(Country: Occupied Palestinian Territory; Year: 2017; Director: Annemarie Jacir; Writer: Annemarie Jacir; Stars: Mohammad Bakri, Saleh Bakri, Maria Zreik)
A father and his son come together to deliver wedding invitations.
The Wandering Soap Opera (La Telenovela Errante)
(Country: Chile; Year: 2017; Director: Raoul Ruiz, Valeria Sarmiento; Writer: Pía Rey, Raoul Ruiz; Stars: Luis Alarcón, Patricia Rivadeneira, Francisco Reyes, Consuelo Castillo, Roberto Poblete, Liliana García, Mauricio Pesutic, Leticia Garrido, Marcial Edwards, Fernando Bordeu, Maria Erica Ramos, Carlos Matamala, Marcela Arroyave, Mario Lorca, Roberto Chignoli)
A film by Raoul Ruiz, completed by his wife after his death.
The Workshop (L'Atelier)
(Country: France; Year: 2017; Director: Laurent Cantet; Writer: Robin Campillo, Laurent Cantet; Stars: Marina Foïs, Matthieu Lucci)
An exploration of group dynamics in a young people's writing workshop.
Youth
(Country: China; Year: 2017; Director: Feng Xiaogang; Writer: Yan Geling; Stars: Xuan Huang, Miao Miao, Chuxi Zhong, Caiyu Yang, Xiaofeng Li)
Portrait of the People's Liberation Army dance troupe.