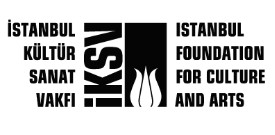 View other Istanbul Film Festival Films by strand: Antidepressant, Architectural Utopias - Cinematic Dystopias, Bergman: 100 Years, Best Of The Fests, Challenging The Years, Cinemania, Documentary Time With NTV, Hidden Gems, Human Rights In Cinema Competition, International Competition, Mined Zone, Musicians, National Competition, National Documentary Competition, National Short Film Competition, No More Flowers, Out Of Competition, Special Screenings, Turkish Classics Revisited, Where Are You My Love?, Young Masters
Beast
(Country: UK; Year: 2017; Director: Michael Pearce; Writer: Michael Pearce; Stars: Jessie Buckley, Johnny Flynn, Geraldine James, Trystan Gravelle, Emily Taaffe, Charley Palmer Rothwell, Hattie Gotobed, Shannon Tarbet, Olwen Fouere, Tim Woodward)
A teenager finds herself torn between the control of her family and an outsider who is suspected of murder.
Black Tide (Fleuve Noir)
(Country: France, Belgium; Year: 2018; Director: Erick Zonca; Writer: Dror Mishani, Erick Zonca, Lou Signolet de Fanget; Stars: Vincent Cassel, Romain Duris, Sandrine Kiberlain, Élodie Bouchez, Charles Berling, Christophe Tek, Lauréna Thellier, Sadek, Vincent Cassel, Romain Duris, Sandrine Kiberlain, Élodie Bouchez, Charles Berling, Christophe Tek, Lauréna Thellier)
An alcoholic cop investigates the disappearance of a teenager who is the same age as his son.
The Bookshop
(Country: UK, Spain, Germany; Year: 2017; Director: Isabel Coixet; Stars: Bill Nighy, Emily Mortimer, Hunter Tremayne)
A widow moves to a small seaside town where she wants to turn a run-down building into a bookshop, but she faces local opposition.
Disobedience
(Country: Ireland, UK, US; Year: 2017; Director: Sebastián Lelio; Writer: Sebastián Lelio, Rebecca Lenkiewicz, based on the book by Naomi Alderman; Stars: Rachel McAdams, Rachel Weisz, Anton Lesser, Alessandro Nivola, Cara Horgan, Nicholas Woodeson, Sophia Brown, Allan Corduner, Bernardo Santos, Alexis Zegerman, David Olawale Ayinde, Steve Furst, Dominic Applewhite, Bernice Stegers, Mark Stobbart)
After the death of her estranged rabbi father, a New York photographer returns to the Orthodox Jewish community in north London where she grew up and, in doing so, reignites long-dormant passions and controversies.
Early Man
(Country: UK; Year: 2018; Director: Nick Park; Writer: Mark Burton, James Higginson; Stars: voices of Eddie Redmayne, Tom Hiddleston, Maisie Williams, Timothy Spall, Miriam Margolyes, Richard Ayoade, Rob Brydon, Mark Williams, Johnny Vegas, Kayvan Novak)
Stop motion animated cave men and a hog learn to play football and take on the best team in the known universe
The Happy Prince
(Country: Germany, Belgium, UK, Italy; Year: 2018; Director: Rupert Everett; Writer: Rupert Everett; Stars: Colin Firth, Emily Watson, Colin Morgan, Rupert Everett, Tom Wilkinson, Anna Chancellor, Ronald Pickup, Béatrice Dalle, Julian Wadham, Joshua McGuire, John Standing, Daniel Weyman, André Penvern, Edwin Thomas, Tom Colley)
The last days of Oscar Wilde.
Isle Of Dogs
(Country: US, Germany; Year: 2018; Director: Wes Anderson; Writer: Wes Anderson; Stars: Scarlett Johansson, Greta Gerwig, Frances McDormand, Bill Murray, Tilda Swinton, Bryan Cranston, Edward Norton, Jeff Goldblum, Liev Schreiber)
In a future world where dogs have been exiled to the giant rubbish dumps of Trash Island, a Japanese boy sets out alone in search of his beloved pet.
Lean On Pete
(Country: UK; Year: 2017; Director: Andrew Haigh; Writer: Andrew Haigh, Willy Vlautin; Stars: Travis Fimmel, Chloë Sevigny, Steve Buscemi, Steve Zahn, Thomas Mann, Amy Seimetz, Charlie Plummer, Rachael Perrell Fosket, Justin Rain, Ayanna Berkshire, Lewis Pullman, Dana Millican, Curtis McGann, Frank Gallegos, Craig Kennedy)
A homeless teenager, whose only friend is a failing racehorse, sets out on a trek to find his only known relative.
Touch Me Not
(Country: Romania, Germany, Czech Republic, France; Year: 2018; Director: Adina Pintilie; Writer: Adina Pintilie; Stars: Laura Benson, Tómas Lemarquis, Christian Bayerlein, Grit Uhlemann, Hanna Hofmann)
Laura doesn't want to be touched. Christian, who lives with physical impairments, talks candidly about his sexuality. This film explores our ideas of intimacy.
Transit
(Country: Germany, France; Year: 2018; Director: Christian Petzold; Writer: Christian Petzold, baesd on the novel by Anna Seghers; Stars: Franz Rogowski, Paula Beer, Godehard Giese, Lilien Batman, Maryam Zaree, Barbara Auer, Matthias Brandt, Sebastian Hülk, Emilie de Preissac, Antoine Oppenheim, Louison Tresallet, Justus von Dohnányi, Alex Brendemühl, Trystan Pütter, Ronald Kukulies)
Georg flees to Marseilles to escape the German army. Assuming a false identity, he tries to obtain passage on a ship bound for Mexico. But then he meets Marie and his plans change.
Unsane
(Country: US; Year: 2018; Director: Steven Soderbergh; Writer: Jonathan Bernstein, James Greer; Stars: Claire Foy, Joshua Leonard, Jay Pharoah, Juno Temple, Aimee Mullins)
A young woman is involuntarily committed to a mental institution where she is confronted by her greatest fear - but is it real or is it a product of her delusion?
You Were Never Really Here
(Country: US, France; Year: 2017; Director: Lynne Ramsay; Writer: Lynne Ramsay, based on the novel by Jonathan Ames; Stars: Joaquin Phoenix, Ekaterina Samsonov, Alessandro Nivola, Alex Manette, John Doman, Judith Roberts, Jason Babinsky, Kate Easton, Frank Pando, Leigh Dunham, Madison Arnold, Dante Pereira-Olson, Jonathan Wilde, Scott Price, Silvia Pena)
A tormented assassin tries to rescue a girl but trouble lies ahead.