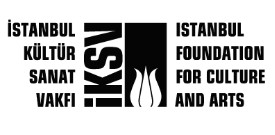 View other Istanbul Film Festival Films by strand: Antidepressant, Architectural Utopias - Cinematic Dystopias, Bergman: 100 Years, Best Of The Fests, Challenging The Years, Cinemania, Documentary Time With NTV, Hidden Gems, Human Rights In Cinema Competition, International Competition, Mined Zone, Musicians, National Competition, National Documentary Competition, National Short Film Competition, No More Flowers, Out Of Competition, Turkish Classics Revisited, Vodafone Red Galas, Where Are You My Love?, Young Masters
Endless Journey (Bitmeyen Yolculuk)
(Country: Turkey; Year: 2017; Director: Mehmet Güleryüz)
Documentary profiling Duygu Sağıroğlu, who has contributed immensely to Turkish cinema and our world of thinking as a director, art director, screenwriter and educator.
The Legend of Yaşar Kemal
(Country: Turkey; Year: 2017; Director: Aydın Orak)
The life of world renowned writer Yaşar Kemal is chronicled from his birth to his death through interviews with the late writer and his close friends.
Miracle Worker 104 Years Old (Muazzez Mucizesi 104 Yaşında)
(Country: Turkey; Year: 2018; Director: Nurdan Arca; Writer: Nurdan Arca)
Scientist Muazzez Ilmiye Çığ is 104 years old. She was born at the start of World War I. Her arduous life story is a witness account of Turkey in the 20th century.