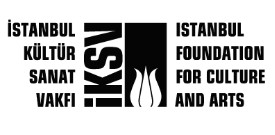 View other Istanbul Film Festival Films by strand: Antidepressant, Bergman: 100 Years, Best Of The Fests, Challenging The Years, Cinemania, Documentary Time With NTV, Hidden Gems, Human Rights In Cinema Competition, International Competition, Mined Zone, Musicians, National Competition, National Documentary Competition, National Short Film Competition, No More Flowers, Out Of Competition, Special Screenings, Turkish Classics Revisited, Vodafone Red Galas, Where Are You My Love?, Young Masters
The Last Of England
(Country: UK, Germany; Year: 1988; Director: Derek Jarman; Writer: Derek Jarman; Stars: Tilda Swinton, Nigel Terry, Jonathan Phillips, Spencer Leigh)
Jarman's impassioned comment on life in Thatcher's Britain.
Stalker
(Country: Russia; Year: 1979; Director: Andrei Tarkovsky; Writer: Arkady Strugatsky, Boris Strugatsky; Stars: Aleksandr Kajdanovsky, Alisa Fredndlikh, Anatoly Solonitsin, Nikolai Grinko, Natasha Abramova)
Sci-fi drama in which three men make a journey into the unknown in search of their deepest desire.
The Well
(Country: Turkey; Year: 1968; Director: Metin Erksan; Writer: Metin Erksan; Stars: Hayati Hamzaoğlu, Nil Göncü, Demir Karahan, Aliye Rona, Osman Alyanak, Fikret Uçak, Ahmet Kostariga)
The struggle of a woman against a man who repeatedly abducts her because she turns down his marriage proposal.