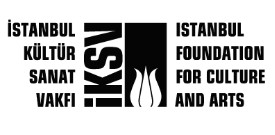 View other Istanbul Film Festival Films by strand: Antidepressant, Architectural Utopias - Cinematic Dystopias, Bergman: 100 Years, Best Of The Fests, Challenging The Years, Cinemania, Documentary Time With NTV, Hidden Gems, Human Rights In Cinema Competition, International Competition, Mined Zone, Musicians, National Competition, National Documentary Competition, National Short Film Competition, No More Flowers, Out Of Competition, Special Screenings, Turkish Classics Revisited, Vodafone Red Galas, Young Masters
The Cakemaker
(Country: Israel, Germany; Year: 2017; Director: Ofir Raul Graizer; Writer: Ofir Raul Graizer; Stars: Zohar Shtrauss, Sarah Adler, Stephanie Stremler, Tim Kalkhof, Roy Miller, Sandra Sadeh, Eliezer Shimon, Tamir Ben Yehuda, Tagel Eliyahu, Gal Gonen, David Koren, Iyad Msalma, Sagi Shemesh)
After the death of his lover, Thomas heads to Israel – the birthplace of the man he adored. He becomes a pastry chef for the widow of the deceased.
The Heiresses (Las Herederas)
(Country: Paraguay, Uruguay, Germany, Brazil, Norway; Year: 2018; Director: Marcelo Martinessi; Writer: Marcelo Martinessi; Stars: Ana Brun, Margarita Irún, Ana Ivanova, Nilda Gonzalez, María Martins)
When Chiquita is sent to prison for debt, her introverted girlfriend Chela is left to her own devices. Chela offers rich women a taxi service in her old car. As she explores the outside world she also starts to focus on her own desires.
The Marriage
(Country: Kosovo, Albania; Year: 2017; Director: Blerta Zeqiri; Writer: Blerta Zeqiri, Kreshnik Keka Berisha; Stars: Alban Ukaj, Adriana Matoshi, Genc Salihu, Vjosa Abazi, Fisnik Ademi, Aurita Agushi, Donike Ahmeti, Kreshnik Keka Berisha, Yllka Brada, Besfort Daka, Xhevdet Doda, Xhelal Haliti, Kumrije Hoxha, Enver Konushevci, Gojart Kqiku)
A couple's impending wedding is threatened when an old friend of the groom returns unexpectedly, and the situation becomes complicated.
The Miseducation Of Cameron Post
(Country: US; Year: 2018; Director: Desiree Akhavan; Writer: Desiree Akhavan, Cecilia Frugiuele, Emily M Danforth; Stars: Chloë Grace Moretz, Jennifer Ehle, Sasha Lane, John Gallagher Jr, Quinn Shephard, Forrest Goodluck, Christopher Dylan White, Steven Hauck, Emily Skeggs, Dalton Harrod, McCabe Slye, Isaac Jin Solstein, Melanie Ehrlich, Alexandra Imbrosci-Viera, Seamus Boyle)
1993: after being caught having sex with the prom queen, a girl is forced into a gay conversion therapy center.
Reinventing Marvin
(Country: France; Year: 2017; Director: Anne Fontaine; Writer: Anne Fontaine, Pierre Trividic; Stars: Finnegan Oldfield, Isabelle Huppert, Charles Berling, Catherine Salée, Catherine Mouchet, Vincent Macaigne, Grégory Gadebois, Rebecca James, Joël Dupré La Tour, Philippe Ohrel, Ian McCamy, Jules)
A young man runs away from his family to become an actor.
Saturday Church
(Country: US; Year: 2016; Director: Damon Cardasis; Writer: Damon Cardasis; Stars: Regina Taylor, Margot Bingham, Peter Y. Kim, Evander Duck Jr., José Báez, Mj Rodriguez, Jaylin Fletcher, Marquis Rodriguez, Jarrett Austin Brown, Luka Kain, Alexia Garcia, Indya Moore)
A teenager explores issues around gender identity and sexuality in a seemingly hostile world, finding support from a church group.