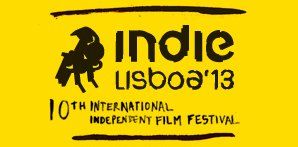 Some of the most important films of the year, namely those by renown authors, never publicly screened in Portugal.
View other IndieLisboa Films by strand: Director's Cut, Emerging Cinema, IndieMusic, International Competition, National Competition, Observatory Focus - Ulrich Seidl, World Pulse
Before Midnight
(Country: US; Year: 2013; Director: Richard Linklater; Writer: Julie Delpy, Ethan Hawke, Richard Linklater; Stars: Ethan Hawke, Julie Delpy, Xenia Kalogeropoulou, Ariane Labed, Athina Rachel Tsangari, Seamus Davey-Fitzpatrick)
Jesse and Celine consider their lives together after nine years of living together.
Death Row (On Death Row)
(Country: USA / UK / Austria; Year: 2012; Director: Werner Herzog)
Series of portraits of inmates on Death Row.
Frances Ha
(Country: US; Year: 2012; Director: Noah Baumbach; Writer: Noah Baumbach, Greta Gerwig; Stars: Greta Gerwig, Mickey Sumner, Adam Driver, Michael Zegen, Patrick Heusinger, Teddy Cañez, Hannah Dunne, Grace Gummer, William Todd Levinson, Marina Squerciati, Finnerty Steeves)
Lightning-in-a-bottle, Noah Baumbach's love poem to his star and co-writer Greta Gerwig recalls Godard's early celebrations of Anna Karina, but, as a New York movie, it's beautiful in a brand new way.
Museum Hours
(Country: Austria, US; Year: 2012; Director: Jem Cohen; Writer: Jem Cohen; Stars: Mary Margaret O'Hara, Bobby Sommer, Ela Piplits)
A museum attendant shows a Canadian visitor the sights of Vienna and in the process falls in love with it all over again.
No
(Year: 2012; Director: Pablo Larraín; Writer: Pedro Peirano; Stars: Gael García Bernal, Alfredo Castro and Antonia Zegers)
Gael Garcia Bernal stars as a Chilean adman trying to organize a campaign to unseat Pinochet in Pablo Larraín's smart, engrossing political thriller.
Shirley - Visions of Reality
(Country: Austria; Year: 2013; Director: Gustav Deutsch; Stars: Stephanie Cumming, Christoph Bach)
13 Edward Hopper paintings come to life.
Spring Breakers
(Country: US; Year: 2012; Director: Harmony Korine; Writer: Harmony Korine; Stars: Vanessa Hudgens, Selena Gomez, Ashley Benson, Heather Morris, James Franco, Rachel Korine)
Four college students form an unlikely allegiance with a drug dealer.
Sightseers
(Country: UK; Year: 2012; Director: Ben Wheatley; Writer: Alice Lowe, Steve Oram, Eileen Davies, Richard Glover; Stars: Alice Lowe, Steve Oram, Alice Jump)
A young couple on a caravan holiday find themselves going on a killing spree.
That's Love (É o Amor)
(Country: Portugal; Year: 2013; Director: João Canijo; Stars: Francisquinho, Anabela Moreira, Sónia Nunes, Cassilda Pontes, Paula Saraiva, Francisco Torrão)
The film works as a long version of Canijo's short film Obligation and focuses on the theme of women living in Caxinas, a fishing village in Vila do Conde.
Thy Womb (Sinapupunan)
(Country: Philippines; Year: 2012; Director: Brillante Mendoza; Writer: Henry Burgos; Stars: Nora Aunor, Bembol Roco, Lovi Poe, Mercedes Cabral, Glenda Kennedy)
An infertile midwife and her husband find a surrogate mother.
You, Me And Us (Un enfant de toi)
(Year: 2012; Director: Jacques Doillon; Writer: Jacques Doillon; Stars: Lou Doillon, Samuel Benchetrit, Malik Zidi)
A girl thinks her divorced parents may be secretly seeing one another.