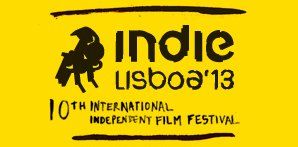 The International Competition for short and feature films is composed of works that have never been publicly screened in Portugal, finished in the current year or the year before. The feature films in this strand are listed below.
View other IndieLisboa Films by strand: Director's Cut, Emerging Cinema, IndieMusic, National Competition, Observatory, Observatory Focus - Ulrich Seidl, World Pulse
The Battle of Tabatô
(Country: Guinea-Bissau, Portugal; Year: 2013; Director: João Viana; Stars: Imutar Djebaté, Fatu Djebaté, Mamadu Baio )
An old man returns to his homeland for his daughter's wedding.
Eat Sleep Die (Äta sova dö)
(Country: Sweden; Year: 2012; Director: Gabriela Pichler; Writer: Gabriela Pichler; Stars: Milan Dragisic, Jonathan Lampinen, Peter Fält, Ruzica Pichler, Nils Addo, Britt Ahlberg, Mikael Andersson, Bujar Bala, Elin Berg, Urban Berggren, Julia Biserka Kovacevic, Per Blomberg, Kent Dahl, Ronald Dordevic, Andreas Duvsund)
A warm and unique tale of "the new Sweden" seen through the eyes of Raša, a feisty but loveable 21-year-old tomboy.
Francine
(Country: USA / Canada; Year: 2012; Director: Brian M. Cassidy, Melanie Shatzky; Writer: Brian M. Cassidy, Melanie Shatzky; Stars: Melissa Leo, Victoria Charkut, Keith Leonard)
After serving time in prison, Francine settles down in small-town North America, trying to regain a foothold in society.
Lacrau
(Country: Portugal; Year: 2013; Director: João Vladimiro; Writer: João Vladimiro)
The director proposes to equate technological advancements and our position in a world that places them first.
Leviathan
(Country: France, UK, US; Year: 2012; Director: Lucien Castaing-Taylor, Verena Paravel; Writer: Lucien Castaing-Taylor, Verena Paravel; Stars: Declan Conneely, Johnny Gatcombe, Adrian Guillette, Brian Jannelle, Clyde Lee, Arthur Smith, Christopher Swampstead)
A documentary shot in the North Atlantic and focused on the commercial fishing industry.
Lions (Leones)
(Country: Argentina; Year: 2012; Director: Jazmín López; Writer: Jazmín López; Stars: Macarena del Corro, Tomas Mackinlay, Pablo Sigal, Diego Vegezzi, Julia Volpato)
Five young people are lost in a forest - and perhaps in time itself.
My Blue-Eyed Girl (La Belle Gosse, My Blue-Eyed Kid)
(Year: 2012; Director: Shalimar Preuss; Writer: Shalimar Preuss; Stars: Lou Aziosmanoff, Jocelyn Lagarrigue, Victor Laforge)
A girl on summer holiday has a secret.
Orléans
(Country: France; Year: 2012; Director: Virgil Vernier; Stars: Julia Auchynnikava, Damien Bonnard, Andréa Brusque, Christophe Dimitri Réveille)
Two girls get caught up in a re-enactment of Joan Of Arc.
Simon Killer
(Country: France, US; Year: 2011; Director: Antonio Campos; Writer: Antonio Campos; Stars: Brady Corbet, Mati Diop, Michaël Abiteboul, Alex Desjoux, Marc Gaviard, Alexandra Neil, Nicolas Ronchi, Etienne Rotha Moeng, Constance Rousseau, Lila Salet, Solo),
Trailer
A recent college graduate goes to Paris after breaking up with his girlfriend of five years. Once there, he falls in love with a young prostitute and their fateful journey begins.
They Will Return (Eles Voltam)
(Country: Brazil; Year: 2012; Director: Marcelo Lordello; Writer: Marcelo Lordello; Stars: Maria Luiza Tavares, Geórgio Kokkosi, Elayne de Moura, Mauricéia Conceição, Jéssica Gomes de Brito, Irma Brown, Germano Haiut, Teresa Costa Rêgo, Clara Oliveira, Georgio Kokkosi)
Two children are mysteriously abandoned by their parents.
Youth
(Country: Israel, Germany; Year: 2013; Director: Tom Shoval; Stars: Eitan Cunio, David Cunio, Moshe Ivgy, Gita Amely, Shirili Deshe)
Two men trying to be good sons and save their families from ruin become violent kidnappers.