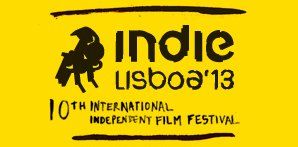 This section aims at giving national and international recognition to Portuguese shorts and features finished in the current year or the year before. The features in competition are listed below.
View other IndieLisboa Films by strand: Director's Cut, Emerging Cinema, IndieMusic, International Competition, Observatory, Observatory Focus - Ulrich Seidl, World Pulse
The Battle of Tabatô
(Country: Guinea-Bissau, Portugal; Year: 2013; Director: João Viana; Stars: Imutar Djebaté, Fatu Djebaté, Mamadu Baio )
An old man returns to his homeland for his daughter's wedding.
Bobô (Bobo)
(Director: Inês Oliveira; Stars: Aissato Indjai, Ângelo Torres, Bia Gomes, Luana, Maria João Luís, Nuno Gabriel Melo, Paula Garcia, Ricardo Aibéo )
Sofia lives a strangely isolated life in the apartment where she grew up in Lisbon. Mariama arrives from Guinea-Bissau, having been hired by Sofia's mother. She has come to help look after Sofia's house and son. The son is absent. Sofia does not want Mariama around.
Campo De Flamingos Sem Flamingos
(Year: 2013; Director: André Príncipe)
The director takes us on a journey through the Portuguese continental and maritime borders, oriented by a map of Portugal. A year of pictures that cross the four seasons.
The End Of The World (Um Fim do Mundo)
(Country: Portugal; Year: 2013; Director: Pedro Pinho; Stars: Eva Santos, Iara Teixeira, Indalécio Gomes, Manuel Gomes )
Study of adolescent teens and their relationships on the day of a blackout.
Lacrau
(Country: Portugal; Year: 2013; Director: João Vladimiro; Writer: João Vladimiro)
The director proposes to equate technological advancements and our position in a world that places them first.
That's Love (É o Amor)
(Country: Portugal; Year: 2013; Director: João Canijo; Stars: Francisquinho, Anabela Moreira, Sónia Nunes, Cassilda Pontes, Paula Saraiva, Francisco Torrão)
The film works as a long version of Canijo's short film Obligation and focuses on the theme of women living in Caxinas, a fishing village in Vila do Conde.