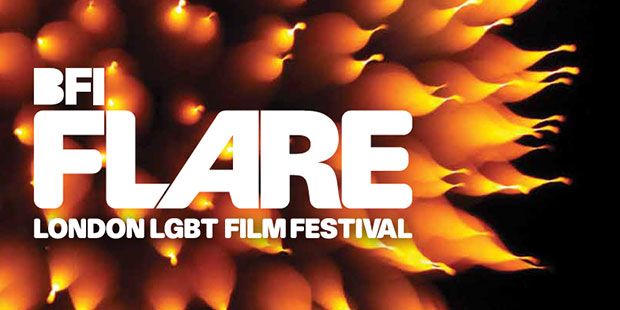 View other Flare Films by strand: Bodies, Galas, Minds
Behind The Candelabra
(Country: US; Year: 2013; Director: Steven Soderbergh; Writer: Richard LaGravenese, Alex Thorleifson, Scott Thorson; Stars: Matt Damon, Michael Douglas, Rob Lowe, Dan Aykroyd, Scott Bakula, Caroline Jaden Stussi, Debbie Reynolds, Max Napolitano, Boyd Holbrook, Paul Reiser, Nicky Katt, Cheyenne Jackson, Eddie Jemison, Kiff VandenHeuvel, Tom Papa)
The story of legendarily flamboyant entertainer Liberace and the man who loved him.
C.O.G.
(Country: US; Year: 2013; Director: Kyle Patrick Alvarez; Writer: Kyle Patrick Alvarez; Stars: Jonathan Groff, Denis O'Hare, Corey Stoll, Dean Stockwell, Casey Wilson, Troian Bellisario)
A student takes time out in Oregon and learns some life lessons.
Dual (Dvojina)
(Country: Slovenia, Denmark, Croatia; Year: 2013; Director: Nejc Gazvoda; Writer: Janez Lapajne, Nejc Gazvoda; Stars: Nina Rakovec, Mia Jexen)
A bus driver falls for a lost young Danish woman after agreeing to take her on a midnight tour of Ljubljana.
G.B.F.
(Country: US; Year: 2013; Director: Darren Stein; Writer: George Northy; Stars: Michael J Willett, Sasha Pieterse, Evanna Lynch, Megan Mullally, natasha Lyonee, Rebecca Gayheart)
After being accidentally outed, a shy teenager finds he has become the ultimate fashion accessory - the Gay Best Friend.
Hawaii
(Country: Argentina; Year: 2013; Director: Marco Berger; Writer: Marco Berger; Stars: Manuel Vignau, Mateo Chiarino)
Two former childhood friends are reunited and gradually realise that they have romantic feelings for each other.
Last Summer
(Country: US; Year: 2013; Director: Mark Thiedeman; Writer: Mark Thiedeman; Stars: Samuel Pettit, Sean Rose, Roben Sullivant)
Best friends spend a bittersweet summer together in the knowledge that starting college will soon tear them apart.
Mughal-E-Azam (The Mogul)
(Country: India; Year: 1960; Director: K Asif; Writer: K Asif, Aman, Kamal Amrohi, Ehsan Rizvi, Wajahat Mirza; Stars: Mudhubala, Dilip Kumar, Prithviraj Kapoor)
A prince falls for a dancer in one of the most expensive Bollywood films ever made.
Pakeezah (Pure Heart)
(Year: 1972; Director: Kamal Amrohi; Writer: Kamal Amrohi; Stars: Meena Kumari, Raaj Kumar, Ashok Kumar)
A woman doomed from birth falls for a man she can never be with.
Reaching For The Moon
(Country: Brazil; Year: 2013; Director: Bruno Barreto; Stars: Miranda Otto, Gloria Pires, Tracy Middendorf, Treat Williams),
Trailer
The poet Elizabeth Bishop falls in love and finds inspiration.
Rosie
(Country: Switzerland; Year: 2013; Director: Marcel Gisler; Writer: Marcel Gisler, Rudolf Nadler; Stars: Sibylle Brunner, Judith Hofmann, Louis Krähenbühl, Fabian Krüger, Sebastian Ledesma, Anna-Katharina Müller)
A writer and his sister face tricky choices as their mother's health declines.
Sarah Préfère La Course
(Country: Canada; Year: 2013; Director: Chloé Robichaud; Writer: Chloé Robichaud; Stars: Hélène Florent, Sophie Desmarais, Micheline Lanctôt, Geneviève Boivin-Roussy)
Moving to the big city puts a strain on a young couple's relationship.
Soongava: Dance of the Orchids
(Country: Nepal; Year: 2012; Director: Subarna Thapa; Writer: Subarna Thapa; Stars: Nisha Adhikari, Nirmal Nisar, Saugat Malla)
A young lesbian experiences familial hostility and aggression after moving in with her partner.
Test
(Year: 2013; Director: Chris Mason Johnson; Writer: Chris Mason Johnson; Stars: Scott Marlowe, Matthew Risch)
Gay romance set against the backdrop of the San Francisco AIDS epidemic.
Tru Love
(Country: US; Year: 2013; Director: Kate Johnston; Writer: Kate Johnston, Shauna MacDonald; Stars: Shauna MacDonald, Kate Trotter, Christine Horne)
A woman with a fear of commitment falls for widow only to find the widow's daughter determined to destroy their relationship.
Will You Dance With Me?
(Country: UK; Year: 1984; Director: Derek Jarman)
Derek Jarman explores Benjy's nightclub in 1984.