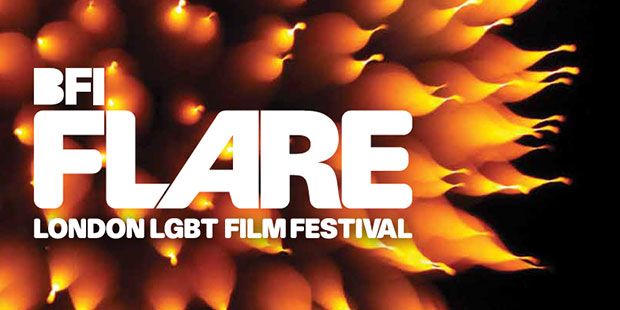 View other Flare Films by strand: Galas, Hearts, Minds
Age Of Consent
(Country: UK; Year: 2013; Director: Charles Lum, Todd Verow; Writer: Charles Lum, Todd Verow)
A documentary about leather bar The Hoist, gay sexualities and the law.
The Alternative Miss World
(Country: UK; Year: 1980; Director: Richard Gayor; Stars: Divine, Little Nell)
A collection of artists and outsiders present their own takes on daywear, swimwear, evening wear and what it means to be ladylike.
Blue Is The Warmest Colour (La Vie D'Adele - Chapitre 1 & 2, The Life of Adele, Blue Is The Warmest Color)
(Year: 2013; Director: Abdellatif Kechiche; Writer: Julie Maroh, Abdellatif Kechiche, Ghalia Lacroix; Stars: Léa Seydoux, Adèle Exarchopoulos, Salim Kechiouche, Jérémie Laheurte, Catherine Salée, Aurélien Recoing, Mona Walravens, Alma Jodorowsky, Fanny Maurin, Benjamin Siksou, Sandor Funtek, Benoît Pilot, Baya Rehaz, Karim Saidi)
Two young women fall unexpectedly and passionately in love.
Butcher, Baker, Nightmare Maker (Night Warning)
(Year: 1982; Director: William Asher; Writer: Stephen Breimer, Boon Collins, Alan Jay Glueckman; Stars: Jimmy McNichol, Susan Tyrrell, Bo Svenson)
A young man's life is dominated by his possessive aunt in this original Video Nasty.
Caged
(Country: US; Year: 1949; Director: John Cromwell; Writer: Virginia Kellogg, Bernard C Schoenfeld; Stars: Eleanor Parker, Agnes Moorhead, Hope Emerson)
Women behind bars fall prey to blackmail by a lesbian warden.
Concussion
(Country: US; Year: 2013; Director: Stacie Passon; Writer: Stacie Passon; Stars: Robin Weigert, Maggie Siff, Johnathan Tchaikovsky, Julie Fain Lawrence, Emily Kinney, Laila Robins)
A frustrated woman secretly becomes a lesbian escort.
Everybody's Got Somebody But Me
(Country: Mexico; Year: 2013; Director: Raul Fuentes; Writer: Raul Fuentes; Stars: Jeronimo Rodriguez Garcia, Laura Pino, Carlos Taibo)
A publishing editor finds herself inspired by a student.
Fright Night
(Country: US; Year: 1985; Director: Tom Holland; Writer: Tom Holland; Stars: Chris Sarandon, William Ragsdale, Amanda Bearse, Stephen Geoffreys, Roddy McDowall)
A teenager becomes obsessed by the idea that the sophisticated stranger living across the street is actually a vampire.
Gerontophilia
(Country: Canada; Year: 2013; Director: Bruce La Bruce; Writer: Bruce La Bruce, Bruce La Bruce, Daniel Allen Cox; Stars: Pier-Gabriel Lajoie, Walter Borden, Katie Boland, Marie-Hélène Thibault, Yardly Kavanagh, Jean-Alexandre Létourneau, Brian D. Wright, Nastassia Markiewicz, Shawn Campbell, Tamsen Fields, Moe Jeudy-Lamour, Guillaume Lambert, Mélodie Simard, Rosalie Simard, Dana Wright)
A young man discovers an unusual attraction for the elderly that will lead to an off-kilter road trip.
I Always Said Yes: The Many Lives Of Wakefield Poole
(Country: US; Year: 2013; Director: Jim Tushinski; Writer: Jim Tushinski)
A documentary portrait of the innovative pornographer.
The Lost Boys
(Country: US; Year: 1987; Director: Joel Schumacher; Writer: Janice Fischer, James Jeremias; Stars: Jason Patric, Corey Haim, Dianne Wiest, Kiefer Sutherland, Edward Herrmann, Jami Gertz, Corey Feldman, Jamison Newlander, Brooke McCarter, Billy Wirth)
Cult brat pack movie about a boy trying to save his big brother from becoming a vampire.
A Nightmare On Elm Street Part 2: Freddy's Revenge
(Country: US; Year: 1985; Director: Jack Sholder; Writer: David Chaskin; Stars: Mark Patton, Kim Myers, Robert Rusler, Marshall Bell, Robert Englund)
The new tenant of a house on Elm Street begins to have uncomfortable dreams.
The Passion of Michelangelo (La pasión de Michelangelo)
(Country: Chile, France, Argentina; Year: 2013; Director: Esteban Larraín; Stars: Sebastián Ayala, Claudia Celedón, Patricio Contreras, Roberto Farías, Catalina Saavedra, Alejandro Sieveking)
Political drama set during the Pinochet years.
Quick Change
(Country: Philippines; Year: 2013; Director: Eduardo W Roy Jr; Writer: Eduardo W Roy Jr; Stars: Mimi Juareza, Jun Jun Quintana, Migs Cuaderno, Francine Garcia, Natashia Yumi, Filipe Martinez, Rolando Inocencio, Sashi Giggle)
Story of an entertainer who offers cheap, cosmetic fixes to transgendered men.
Stranger By The Lake (L'Inconnu Du Lac)
(Country: France; Year: 2013; Director: Alain Guiraudie; Stars: Stone Ladonchamps , Patrick Assumçao , Christophe Paou )
After a shocking incident takes place at a cruising spot, a young man is caught in the throes of a dangerous passion.
Veronica Videla's Passion (La Pasión de Verónica Videla)
(Country: Argentina; Year: 2012; Director: Cristian Pellegrini; Writer: Cristian Pellegrini; Stars: Mariana Arancibia, Sonnia De Monte, Silvia del Castillo)
A trans woman fights for the right to get a university education without compromising her dignity.
Who's Afraid of Vagina Wolf?
(Country: US; Year: 2013; Director: Anna Margarita Albelo; Writer: Michael Urban, Anna Margarita Albelo; Stars: Anna Margarita Albelo, Guinevere Turner, Janina Gavankar)
A dissolute artist decides to make a film to try and impress a girl.