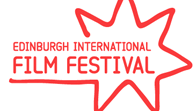 View other Edinburgh International Film Festival Films by strand: American Dreams, Animation, Best Of British, Black Box, Cinematic TV, Classics, Director's Showcase, Documentaries, Film in the City, Filmfest Junior, Focus On Mexico, Galas and Special Events, Little Big Screen, New Perspectives, Shorts, Special Events, The Young And The Wild, Walter Hill: The Early Years
Brotherhood Of Blades (Xiu chun dao)
(Country: China; Year: 2014; Director: Yang Lu; Writer: Yang Lu, Chen Shu, Chen Shu; Stars: Chen Chang, Shih-Chieh Chin, Zhu Dan, Dong-xue Li, Yuan Nie, Liu Shi Shi, Qianyuan Wang, Qing Ye, Lixin Zhao, Yi Wei Zhou, Yiwei Zhou, Dan Zhu)
Three assassins take on the Ming dynasty's evil secret police.
UK premiere.
Dead Rising: Watchtower
(Country: US; Year: 2015; Director: Zach Lipovsky; Writer: Tim Carter; Stars: Jesse Metcalfe, Meghan Ory, Virginia Madsen, Keegan Connor Tracy, Aleks Paunovic, Dennis Haysbert, Gary Jones, Carrie Genzel, Rob Riggle, Reese Alexander, Harley Morenstein, Julia Benson, Peter Benson, Darren Dolynski, Patrick Sabongui)
Video game spin-off sees a group of people try to survive a zombie attack.
UK premiere.
The Hallow (The Woods)
(Country: UK; Year: 2015; Director: Corin Hardy; Writer: Corin Hardy, Felipe Marino; Stars: Bojana Novakovic, Joseph Mawle, Michael Smiley, Michael McElhatton, Charlotte Williams)
When a visiting conservationist accidentally trespasses in an ancient wood, its denizens set their sights on his family.
UK premiere.
Hellions
(Country: Canada; Year: 2014; Director: Bruce McDonald; Writer: Pascal Trottier; Stars: Robert Patrick, Rossif Sutherland, Luke Bilyk, Rachel Wilson, Peter DaCunha, Chloe Rose, Sydney Cross, Adelaide Humphreys, Joe Silvaggio, Karlo William, Nicholas Craig, Stephanie Fonceca, Aliyah Jhirad, Emir Hirad Mokhtarieh)
A young pregnant woman is threatened by malignant children.
UK premiere.
The Houses Of Halloween (The Houses October Built)
(Country: US; Year: 2014; Director: Bobby Roe; Writer: Zack Andrews; Stars: Brandy Schaefer, Zack Andrews, Bobby Roe, Mikey Roe, Jeff Larson)
A group of young filmmakers tours the US in search of a truly scary Halloween haunted house attraction.
UK premiere.
Infini
(Country: Australia; Year: 2015; Director: Shane Abbess; Writer: Shane Abbess, Shane Abbess, Brian Cachia, Brian Cachia; Stars: Daniel MacPherson, Grace Huang, Luke Hemsworth, Bren Foster, Luke Ford, Dwaine Stevenson, Louisa Mignone, Tess Haubrich, Harry Pavlidis, Kevin Copeland, Andy Rodoreda, Richard Huggett, Paul Winchester, Brendan Clearkin, Matt Minto)
A futuristic search and rescue team try to rescue a soldier from an off-world mining facility.
UK premiere.
Liza, The Fox-Fairy (Liza, a rókatündér)
(Country: Hungary; Year: 2015; Director: Károly Ujj Mészáros; Writer: Bálint Hegedûs, Károly Ujj Mészáros; Stars: Mónika Balsai, Szabolcs Bede Fazekas, David Sakurai, Zoltán Schmied, Antal Cserna, Piroska Molnár, Gábor Reviczky, Mariann Kocsis, Ági Gubik, Lehel Kovács, Zsuzsa Töreky, Vali Dániel, Mária Bókay, Gyözö Szabó, István Göz)
A nurse befriends a ghost and becomes convinced she is a fox-fairy - a creature that will bring death to any man who falls for her.
UK premiere.
Narcopolis
(Country: UK; Year: 2014; Director: Justin Trefgarne; Writer: Justin Trefgarne; Stars: Elliot Cowan, Elodie Yung, Jonathan Pryce, Robert Bathurst, James Callis, Cosima Shaw, Molly Gaisford, Louis Trefgarne, Adam Sims, Harry Lloyd, Josef Altin, Simeon Willis, Lenora Crichlow, Jon Campling, Ross O'Hennessy)
A troubled cop tackles a case in a near-future world where all recreational drugs are legal.
World premiere.
Parasyte: Part 1 (Kiseijuu: Part 1)
(Country: Japan; Year: 2014; Director: Takashi Yamazaki; Writer: Hitoshi Iwaaki, Ryota Kosawa, Takashi Yamazaki; Stars: Shôta Sometani, Eri Fukatsu, Ai Hashimoto, Kazuki Kitamura, Masahiro Higashide, Tadanobu Asano, Miko Yoki, Jun Kunimura, Hirofumi Arai, Pierre Taki, Sadao Abe, Satoshi Araki, Nao Ohmori, Kimiko Yo)
A Tokyo teenager has to try to live witha mutant parasite that takes control of his right arm.
European premiere.
Redeemer (Redentor)
(Country: Chile, US; Year: 2014; Director: Ernesto Díaz Espinoza; Writer: Gina Aguad, Sanz Andrea, Diego Ayala, Ernesto Díaz Espinoza, Guillermo Prieto; Stars: Noah Segan, Marko Zaror, Loreto Aravena, José Luís Mósca, Smirnow Boris, Mauricio Diocares, Mauricio Raab Sanz, Pablo Raab Sanz, Otilio Castro, Nuñez Nelson)
An ex-hitman turns vigilante to seek redemption for his sins by taking on a vicious drug cartel and facing deadly assassin "The Scorpion".
UK premiere.
Turbo Kid
(Country: New Zealand, Canada; Year: 2015; Director: François Simard, Anouk Whissell, Yoann-Karl Whissell; Writer: François Simard, Anouk Whissell, Yoann-Karl Whissell; Stars: Munro Chambers, Michael Ironside, Romano Orzari, Laurence Leboeuf, Aaron Jeffery, Patrick Kerton, Edwin Wright, Marcello Bezina, Jean-François Ferland, Evan Manoukian, Maxime Lapointe)
In a post-Apocalyptic wasteland, a scavenger trades scraps for food and comics, until a new friendship and a new weapon change his life.
UK premiere.