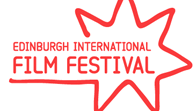 View other Edinburgh International Film Festival Films by strand: American Dreams, Animation, Best Of British, Black Box, Cinematic TV, Classics, Director's Showcase, Documentaries, Film in the City, Filmfest Junior, Focus On Mexico, Little Big Screen, New Perspectives, Night Moves, Shorts, Special Events, The Young And The Wild, Walter Hill: The Early Years
6 Desires: DH Lawrence and Sardinia
(Country: UK; Year: 2014; Director: Mark Cousins; Writer: Mark Cousins, Laura Marcellino)
Mark Cousins follows in the footsteps of the author.
With Q&A with director Mark Cousins.
Back To The Future
(Country: US; Year: 1985; Director: Robert Zemeckis; Writer: Robert Zemeckis, Bob Gale; Stars: Michael J. Fox, Christopher Lloyd, Lea Thompson, Crispin Glover, Thomas F. Wilson, Claudia Wells, Marc McClure, Wendie Jo Sperber, George DiCenzo, Frances Lee McCain, James Tolkan)
A time travel classic of supreme comic invention, involving Marty McFly, a mad scientist and a DeLorean motorcar.
Screening with full RSNO accompaniment
Dredd (Dredd 3D)
(Country: US, UK, India; Year: 2012; Director: Pete Travis; Writer: Alex Garland; Stars: Karl Urban, Olivia Thirlby, Lena Headey)
In the violent dystopia of Mega City One, only the judges can keep order.
Screening to complement Future Shock! The Story Of 2000AD
Exiled (Fong Juk)
(Country: Hong Kong; Year: 2006; Director: Johnny To; Writer: Kam-Yuen Szeto, Tin-Shing Yip; Stars: Anthony Wong, Francis Ng, Simon Yam, Lam Suet, Nick Cheung, Richie Ren, Roy Cheung, Josie Ho, Ka Tung Lam, Siu-Fai Cheung, Ellen Chan)
Ageing hitmen take on one last job.
Showing as part of the In Person: Johnnie To event
Iona
(Country: UK; Year: 2015; Director: Scott Graham; Writer: Scott Graham; Stars: Ruth Negga, Douglas Henshall, Tom Brooke, Michelle Duncan, Jim Sturgeon, Matthew Zajac, Ben Gallagher, Sorcha Groundsell)
A woman and her teenage son return to the place she was born to seek refuge from a violent gang.
Closing night gala. Michael Powell contender.
The Legend Of Barney Thomson (Barney Thomson)
(Country: Canada, UK; Year: 2015; Director: Robert Carlyle; Writer: Richard Cowan, Colin McLaren; Stars: Robert Carlyle, Emma Thompson, James Cosmo, Ray Winstone, Ashley Jensen, Martin Compston, Tom Courtenay, Brian Pettifer, Kevin Guthrie, Stephen McCole, Samuel Robertson, Ruari Cannon, Barbara Rafferty, Scott Dymond, Eileen McCallum)
A Glasgow barber accidentally turns killer.
Opening night gala. Michael Powell contender.
Waterloo
(Country: Italy, Soviet Union; Year: 1970; Director: Sergey Bondarchuk; Writer: H.A.L. Craig, Sergey Bondarchuk, Vittorio Bonicelli, Mario Soldati; Stars: Rod Steiger, Christopher Plummer, Orson Welles, Jack Hawkins, Virginia McKenna, Dan O'Herlihy, Rupert Davies, Philippe Forquet, Gianni Garko, Ivo Garrani, Ian Ogilvy, Michael Wilding, Sergo Zakariadze, Terence Alexander, Andrea Checchi)
Napoleon takes on the British.
Special screening as part of 200th Waterloo celebrations.