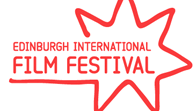 View other Edinburgh International Film Festival Films by strand: American Dreams, Animation, Best Of British, Black Box, Cinematic TV, Director's Showcase, Documentaries, Film in the City, Filmfest Junior, Focus On Mexico, Galas and Special Events, Little Big Screen, New Perspectives, Night Moves, Shorts, Special Events, The Young And The Wild, Walter Hill: The Early Years
54: The Director's Cut
(Year: 2014; Director: Mark Christopher; Writer: Mark Christopher; Stars: Ryan Phillippe, Salma Hayek, Neve Campbell, Mike Myers, Sela Ward, Breckin Meyer, Sherry Stringfield, Ellen Albertini Dow, Cameron Mathison, Noam Jenkins, Jay Goede, Patrick Taylor, Heather Matarazzo, Skipp Sudduth, Aemilia Robinson)
Life in New York's most famous night club, seen through the eyes of a naive employee.
The Brave Don't Cry
(Country: UK; Year: 1952; Director: Philip Leacock; Writer: Montagu Slater, Lindsay Galloway; Stars: John Gregson, Meg Buchanan, John Rae, Fulton Mackay, Andrew Keir, Wendy Noel, Russell Waters, Jameson Clark, Eric Woodburn, Archie Duncan, Jack Stewart, Anne Butchart, Mac Picton, Jean Anderson, John Singer)
A story about a true mining accident.
Roar
(Country: US; Year: 1981; Director: Noel Marshall; Writer: Noel Marshall, Ted Cassidy; Stars: Tippi Hedren, Noel Marshall, Melanie Griffith, John Marshall, Jerry Marshall, Kyalo Mativo, Frank Tom, Steve Miller, Rick Glassey, Lenord Bokwa, Shamasi Sarumi, Will Hutchins, Eve Rattner, Peter Thiongo, Zakes Mokae)
A family come under attack from big cats.
The Taking of Pelham One Two Three
(Country: US; Year: 1974; Director: Joseph Sargent; Writer: John Godey, Peter Stone; Stars: Walter Matthau, Robert Shaw, Martin Balsam, Hector Elizondo, Earl Hindman, James Broderick, Dick O'Neill, Lee Wallace, Tom Pedi, Beatrice Winde, Jerry Stiller, Nathan George, Rudy Bond, Kenneth McMillan, Doris Roberts)
A subway train is hijacked.
The Third Man
(Country: UK; Year: 1949; Director: Carol Reed; Writer: Graham Greene, Alexander Korda, Graham Greene, Carol Reed, Orson Welles; Stars: Joseph Cotten, Alida Valli, Orson Welles, Trevor Howard, Bernard Lee, Paul Hörbiger, Ernst Deutsch, Siegfried Breuer, Erich Ponto, Wilfrid Hyde-White)
A man searching for his missing friend in post-war Vienna uncovers a ruthless conspiracy.