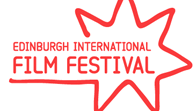 Films programmed with young audiences in mind.
View other Edinburgh International Film Festival Films by strand: American Dreams, Animation, Best Of British, Black Box, Cinematic TV, Classics, Director's Showcase, Documentaries, Film in the City, Focus On Mexico, Galas and Special Events, Little Big Screen, New Perspectives, Night Moves, Shorts, Special Events, The Young And The Wild, Walter Hill: The Early Years
Labyrinthus
(Country: Belgium, Netherlands; Year: 2014; Director: Douglas Boswell; Writer: Pierre De Clercq; Stars: Spencer Bogaert, Emma Verlinden, Felix Maesschalck, Pommelien Tijs, Pepijn Caudron, Herwig Ilegems, Tine Embrechts, Ivan Pecnik, Nell Cattrysse, Oona Abbeel, Jan de Bruyne, Geert Vandyck, Kasper Vandenberghe, Kurt Vandendriessche, Hans Van Cauwenberghe)
A boy discovers a girl trapped in a computer game.
Suitable for 8+
Paper Planes
(Country: Australia; Year: 2014; Director: Robert Connolly; Writer: Robert Connolly, Steve Worland; Stars: Sam Worthington, Ed Oxenbould, Deborah Mailman, Nicholas Bakopoulos-Cooke, Ena Imai, Terry Norris, Peter Rowsthorn, Julian Dennison, David Wenham, Shane Adamczak, Fiona Blakely, Commander Bo, Zachary Brazier, Jacob Brown, Yolanie Chong)
Boy from the Australian outishback competes in the world junior paper planes contest in Japan. Frankie should have sung a song.
Suitable for 6+