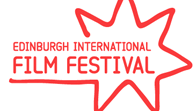 American TV movies from the Sixties and Seventies. There will also be an event - A Half Of Innes - Neil Innes in Conversation about The Rutles: All You Need Is Cash.
View other Edinburgh International Film Festival Films by strand: American Dreams, Animation, Best Of British, Black Box, Cinematic TV, Classics, Director's Showcase, Documentaries, Film in the City, Filmfest Junior, Focus On Mexico, Galas and Special Events, New Perspectives, Night Moves, Shorts, Special Events, The Young And The Wild, Walter Hill: The Early Years
Duel
(Country: US; Year: 1971; Director: Steven Spielberg; Writer: Richard Matheson, Richard Matheson; Stars: Dennis Weaver, Jacqueline Scott, Eddie Firestone, Lou Frizzell, Gene Dynarski, Lucille Benson, Tim Herbert, Charles Seel, Shirley O'Hara, Alexander Lockwood, Amy Douglass, Dick Whittington, Carey Loftin, Dale Van Sickel, Shawn Steinman)
A driver is pursued by an evil truck driver.
The Jericho Mile
(Country: US; Year: 1979; Director: Michael Mann; Writer: Patrick J Nolan, Michael Mann; Stars: Peter Strauss, Richard Lawson, Roger E. Mosley, Brian Dennehy, Geoffrey Lewis, Billy Green Bush, Ed Lauter, Beverly Todd, William Prince, Miguel Pinero, Richard Moll, Edmund Penney, Burton Gilliam, Ji-Tu Cumbuka, Wilmore Thomas)
A convict attracts attention with his talent for running within the prison walls.
The Night Stalker
(Country: US; Year: 1972; Director: John Llewellyn Moxey; Writer: Richard Matheson, Jeffrey Grant Rice, Max Hodge; Stars: Darren McGavin, Carol Lynley, Simon Oakland, Ralph Meeker, Claude Akins, Charles McGraw, Kent Smith, Elisha Cook Jr., Stanley Adams, Larry Linville, Jordan Rhodes, Barry Atwater, Edward Faulkner, Virginia Gregg, Buddy Joe Hooker)
A down-at-heel news reporter tracks a vampire.
Noon Wine
(Year: 1966; Director: Sam Peckinpah; Writer: Sam Peckinpah, based on the short story by Katherine Anne Porter; Stars: Jason Robards, Olivia de Havilland, Theodore Bikel)
Trouble brews on a farm after they hire a Swedish man to help with the work.
The Point
(Country: US; Year: 1971; Director: Fred Wolf; Writer: Harry Nilsson, Carole Beers, Harry Nilsson, Norm Lenzer, Fred Wolf; Stars: Ringo Starr, Paul Frees, Lennie Weinrib, Bill Martin, Buddy Foster, Joan Gerber, Mike Lookinland, Alan Barzman, Dustin Hoffman, Alan Thicke)
Animated fable of a young boy on a voyage of self-discovery.
Salem's Lot
(Country: US; Year: 1979; Director: Tobe Hooper; Writer: Paul Monash, based on the book by Stephen King; Stars: David Soul, James Mason, Lance Kerwin, Bonnie Bedelia, Lew Ayres, Julie Cobb, Elisha Cook Jr, George Dzundza, Ed Flanders, Clarissa Kaye-Mason, Geoffrey Lewis, Barney McFadden, Kenneth McMillan, Fred Willard, Marie Windsor)
Vampires terrorise a small town.