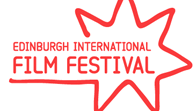 Renamed strand replacing Night Moves - unpredictable journeys into imagination and terror.
View other Edinburgh International Film Festival Films by strand: American Dreams, Animation, Border Warfare: John McGrath's Work in Television, Theatre and Film, Directors' Showcase, Films On Film, Focus On Germany, Focus On Iran, For The Family, Interrupted Revolution: Iranian Cinema, 1962 to 1978, New Perspectives, No Limits, Opening and Closing Galas, Secret Master: Dominik Graf And The Hidden History Of German Cinema, Shorts, Special Screenings, Teen Spirit
The Anomaly
(Country: UK; Year: 2014; Director: Noel Clarke; Writer: Simon Lewis; Stars: Noel Clarke, Ian Somerhalder, Brian Cox, Alexis Knapp, Luke Hemsworth, Niall Greig Fulton, Michael Bisping, Ali Cook, Art Parkinson, Reuben Dabrow, Kumud Pant, Leila Wong, Eleanor Gecks, Allistair McNab, Lee Charles)
A former soldier is taken captive and awakens in the back of a van to learn he only has a few moments to figure out how he got there.
World premiere.
Coherence
(Country: US; Year: 2013; Director: James Ward Byrkit; Writer: James Ward Byrkit, James Ward Byrkit, Alex Manugian; Stars: Emily Baldoni, Maury Sterling, Nicholas Brendon, Elizabeth Gracen, Alex Manugian, Lauren Maher, Hugo Armstrong, Lorene Scafaria)
A group of old friends gather for dinner... gather for dinner... gather for dinner...
UK premiere.
The Green Inferno
(Country: US; Year: 2013; Director: Eli Roth; Writer: Guillermo Amoedo, Nicolás López, Eli Roth; Stars: Lorenza Izzo, Ariel Levy, Daryl Sabara, Kirby Bliss Blanton, Sky Ferreira, Magda Apanowicz, Nicolás Martínez, Aaron Burns, Ignacia Allamand, Ramón Llao, Richard Burgi, Eusebio Arenas, Mary Dunworth, Matías López, Antonieta Pari)
A group of college activists are taken hostage in the Peruvian jungle.
UK premiere.
Honeymoon
(Country: US; Year: 2014; Director: Leigh Janiak; Writer: Phil Graziadei, Leigh Janiak; Stars: Rose Leslie, Harry Treadaway, Ben Huber, Hanna Brown, Henry Lawrence)
Two newlyweds find their relationship tested in a house by the lake.
UK premiere.
The Infinite Man
(Country: Australia; Year: 2014; Director: Hugh Sullivan; Writer: Hugh Sullivan; Stars: Josh McConville, Hannah Marshall, Alex Dimitriades)
What would happen if you could rewrite the past - again?
UK premiere.
Let Us Prey
(Country: UK, Ireland; Year: 2014; Director: Brian O'Malley; Writer: David Cairns, Fiona Watson; Stars: Liam Cunningham, Sophie Stephanie Farmer, Niall Greig Fulton, Bryan Larkin, James McCreadie, Pollyanna McIntosh, Douglas Russell, Hanna Stanbridge, Brian Vernel, Jonathan Watson)
Held in a remote police station, a mysterious stranger takes over the minds and souls of everyone inside.
UK premiere.
Life After Beth
(Country: US; Year: 2014; Director: Jeff Baena; Writer: Jeff Baena; Stars: Anna Kendrick, Aubrey Plaza, Alia Shawkat, Matthew Gray Gubler, Dane DeHaan, John C Reilly, Cheryl Hines, Molly Shannon, Thomas McDonell, Paul Reiser, Paul Weitz, Eva La Dare, Zoë Worth, Jenna Nye, Bechir Sylvain)
Beth dying makes life hard. Beth coming back makes it harder.
UK premiere.
Miss Zombie
(Country: Japan; Year: 2013; Director: Hiroyuki Tanaka; Writer: Hiroyuki Tanaka; Stars: Ayaka Komatsu, Makoto Togashi, Toru Tezuka, Okito Serizawa, Tarô Suruga, Riku Ohnishi, Takaya Yamauchi)
A high society family in rural Japan receives a post package with a new housemaid, who is… somewhat different.
UK premiere.
Runaway Day
(Country: Greece; Year: 2013; Director: Dimitris Bavellas; Writer: Dimitris Bavellas; Stars: Maria Skoula, Efthymis Papadimitriou, Errikos Litsis, Eva Vogli, Constantinos Staridas, Ivonni Maltezou, Christos Stergioglou, Yiannis Papadopoulos, Constantinos Voudouris, Nikos Giannikas, Yorgos Arahovitis, Giorgos Belessiotis, Odysseas Chatziparas, Alekos Dragonas, Anthi Efstratiadou)
When an epidemic breaks out, Athens becomes a ghost town.
UK premiere.
Scintilla (The Hybrid)
(Country: UK; Year: 2014; Director: Billy O'Brien; Writer: Steve Clark, Josh Golga, Rob Green, Billy O'Brien, G.P. Taylor; Stars: Perri Hanson, Antonia Thomas, John Lynch, Craig Conway, Morjana Alaoui, Ned Dennehy, Adam Fogerty, Jumayn Hunter, Beth Winslet, Edward Dogliani, Aiste Gramantaite, Steve Wraith, Dylan Barnes, Sophia Hatfield, Dermot Daly)
Trouble lurks in an underground military research facility.
UK premiere.
Shi hun (Shi hun)
(Country: Taiwan; Year: 2013; Director: Chung Mong-Hong; Writer: Chung Mong-Hong; Stars: Wang Yu, Chang Hsiao-chuan, Chen Shiang-chyi, Leon Dai, Chin Shih-Chieh, Wu Pong Fong)
How far will a man go to cover up for the demon who's taken over his son's body?
UK premiere.