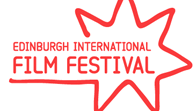 View other Edinburgh International Film Festival Films by strand: American Dreams, Animation, Border Warfare: John McGrath's Work in Television, Theatre and Film, Directors' Showcase, Films On Film, Focus On Germany, Focus On Iran, Interrupted Revolution: Iranian Cinema, 1962 to 1978, New Perspectives, No Limits, Opening and Closing Galas, Secret Master: Dominik Graf And The Hidden History Of German Cinema, Shorts, Special Screenings, Teen Spirit, Wicked And Wild
The House Of Magic
(Country: Belgium; Year: 2013; Director: Jeremy Degruson, Ben Stassen; Writer: James Flynn, Dominic Paris, Ben Stassen; Stars: voices of Murray Blue, Doug Stone, Grant George, George Babbit, Shanelle Gray, Emily Blunt, Ewan McGregor, Ron Perlman, William Shatner, Kiefer Sutherland, Cinda Adams, Sage Sommer, Edward Asner)
An abandoned kitten finds refuge in a magician's house that is filled with talking animals and animated objects
UK premiere
Island Of Lemurs: Madagascar
(Country: Canada, US, Madagascar; Year: 2014; Director: David Douglas; Writer: Drew Fellman; Stars: Morgan Freeman, Hantanirina Rasamimanana, Patricia Wright)
Lemur documentary.
International premiere
The Nut Job
(Country: Canada, South Korea, US; Year: 2014; Director: Peter Lepeniotis; Writer: Lorne Cameron, Peter Lepeniotis, Daniel Woo; Stars: Voices of: Will Arnett, Brendan Fraser, Liam Neeson, Katherine Heigl, Stephen Lang, Maya Rudolph, Jeff Dunham, Gabriel Iglesias, Sarah Gadon, James Rankin, Scott Yaphe, Joe Pingue, Annick Obonsawin, Julie Lemieux, Robert Tinkler)
Animation about an exiled squirrel and his plan to raid a nut store.
UK premiere
Wolfy, The Incredible Secret (Loulou, l'incroyable secret)
(Country: France, Belgium, Hungary; Year: 2013; Director: Eric Omond; Writer: Grégoire Solotareff, Jean-Luc Fromental; Stars: voices of Malik Zidi, Stéphane Debac, Anaïs Demoustier, Carlo Brandt, Marianne Basler, Léonore Chaix, Sarah-Jane Sauvegrain, Patrick Paroux, Marie Berto, Rémy Roubakha, John Arnold, Paul Bandey)
A young wolf and his best friend, a rabbit, go in search of his heritage in a country of carnivorous hunters
UK premiere
Zip & Zap And The Marble Gang (Zipi y Zape y el club de la canica)
(Country: Spain; Year: 2013; Director: Oskar Santos; Writer: Moisés Gómez Ramos, Jorge Lara, Francisco Roncal, Oskar Santos; Stars: Javier Gutiérrez, Álex Angulo, Claudia Vega, Christian Mulas, Joseba Apaolaza, Marcos Ruiz, Alberto López, Santi Ugalde, Javier Cifrián, Daniel Cerezo, Iñake Irastorza, Raúl Rivas, Fran García, Juan González)
A group of kids rebel against strict rules at their school.
UK premiere