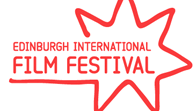 View other Edinburgh International Film Festival Films by strand: American Dreams, Animation, Border Warfare: John McGrath's Work in Television, Theatre and Film, Directors' Showcase, Focus On Germany, Focus On Iran, For The Family, Interrupted Revolution: Iranian Cinema, 1962 to 1978, New Perspectives, No Limits, Opening and Closing Galas, Secret Master: Dominik Graf And The Hidden History Of German Cinema, Shorts, Special Screenings, Teen Spirit, Wicked And Wild
Doc Of The Dead
(Country: US; Year: 2014; Director: Alexandre O Philippe; Writer: Chad Herschberger, Alexandre O Philippe; Stars: George Romero, Simon Pegg, Charlie Adlard, Steven Barton, Arnold T Blumberg, Max Brooks, S.G. Browne, Bruce Campbell, Alex Cox, Danny Epperson, Charles Fultz, Stuart Gordon, John Harrison, Traycee King, Robert Kirkman, Fran Kranz, Jonathan London)
A documentary exploring the zombie genre.
European premiere
A Fuller Life
(Country: US; Year: 2013; Director: Samantha Fuller; Writer: Samuel Fuller, Samantha Fuller; Stars: Samuel Fuller, Jennifer Beals, Robert Carradine, Joe Dante, Bill Duke, James Franco, William Friedkin, Mark Hamill, Monte Hellman, Buck Henry, Perry Lang, Tim Roth, James Toback, Constance Towers, Kelly Ward)
Tribute to maverick American filmmaker Samuel Fuller.
UK premiere
That Guy Dick Miller
(Country: US; Year: 2014; Director: Elijah Drenner; Writer: Elijah Drenner; Stars: Dick Miller, Lainie Miller, Gilbert Adler, Allan Arkush, Meiert Avis, Belinda Balaski, Ira Steven Behr, Kent Beyda, Steve Carver, Julie Corman, Roger Corman, Joe Dante, Jon Davison, Fred Dekker, David Del Valle)
Documentary about the cult character actor.
UK premiere