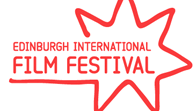 Showcase of current films from the country. Also featuring discussion event With the Filmmakers: Continuities and Discontinuities in Iranian Cinema.
View other Edinburgh International Film Festival Films by strand: American Dreams, Animation, Border Warfare: John McGrath's Work in Television, Theatre and Film, Directors' Showcase, Films On Film, Focus On Germany, For The Family, Interrupted Revolution: Iranian Cinema, 1962 to 1978, New Perspectives, No Limits, Opening and Closing Galas, Secret Master: Dominik Graf And The Hidden History Of German Cinema, Shorts, Special Screenings, Teen Spirit, Wicked And Wild
Apparition (Ashbah, Ghosts)
(Country: Iran; Year: 2014; Director: Dariush Mehrjui; Writer: Dariush Mehrjui; Stars: Mahtab Keramati, Hassan Maajouni, Homayoun Ershadi, Mehdi Soltani Sarvestani, Melika Shirvani, Hengameh Majidzadeh)
Family secrets come home to roost.
International premiere
Final Whistle (Sout-e payan)
(Country: Iran; Year: 2010; Director: Niki Karimi; Writer: Niki Karimi; Stars: Niki Karimi, Shahab Hosseini, Ashkan Khatibi, Hasti Mohammadifar, Ghazaleh Rad, Atila Pesiani)
Drama about a documentarian who becomes involved with one of her subjects.
UK premiere
Fish And Cat (Mahi va gorbeh, Fish & Cat)
(Country: Iran; Year: 2013; Director: Shahram Mokri; Writer: Shahram Mokri; Stars: Abed Abest, Mona Ahmadi, Ainaz Azarhoush, Nazanin Babaei, Mohammad Berahmani, Siavash Cheraghipoor, Saeed Ebrahimifar, Alireza Esapoor, Neda Jebraeili, Shadi Karamroudi, Babak Karimi, Mohammad Reza Maleki, Faraz Modiri, Milad Rahimi, Arnavaz Safari)
A menacing pair descend on a campsite where a group of college kids have gathered for a kite-flying festival.
UK premiere
Iranian (Iranien)
(Country: France, Switzerland; Year: 2014; Director: Mehran Tamadon)
Supporters of the Iranian regime take part in a discussion about secular society.
UK premiere
I Hate The Dawn
(Country: Iran; Year: 2014; Director: Ali Karim; Writer: Ali Karim; Stars: Mohammad Ahmadi, Alireza Alavian, Amir Azizi, Hossein Eskandari, Babak Karimi, Mahsa Zarif)
Life mirrors film in this tale of love and cinema.
European premiere
My Red Shoes
(Country: France; Year: 2013; Director: Sara Rastegar; Writer: Sara Rastegar)
A family portrait set against the backdrop of the Iranian Revolution.
European premiere
The Paternal House
(Country: Iran; Year: 2012; Director: Kianoush Ayari; Writer: Kianoush Ayari; Stars: Ainaz Azarhoush, Nazanin Farahani, Mojdeh Hamrang, Mehdi Hashemi, Naser Hashemi, Shahab Hosseini, Negah Khaghani, Setareh Mirmohammad, Moeinodin Oshaghi, Padina Rahnama, Mehran Rajabi, Mina Sadati)
Attack on patriarchal authority as a terrible family secret haunts several generations of women.
UK premiere