Eye For Film >> Festivals >> EIFF >> 2006 >> Retrospective: They Might Be Giants - Other Voices From The New American Cinema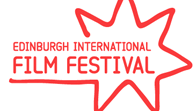 Pays tribute to forgotten films and maverick talents of 1970s America.
View other Edinburgh International Film Festival Films by strand: Black Box, British Gala, Directors' Showcase, Document, Gala, Late Night Romps, Mirrorball, Retrospective: Mitchell Liesen, Rosebud, Shorts
Across 110th Street
(Country: USA, IMDb USA section; Year: 1972; Director: Barry Shear; Writer: Wally Ferris, Luther Davis; Stars: Frank Adu, Frank Arno, Joseph Attles, Paul Benjamin, Ed Bernard, Tina Beyer, Gerry Black, Samuel Blue Jr., Norman Bush, Anthony C. Cannon, Maria Carey)
A gang war is sparked after petty crooks try to rip off the mafia.
Busting
(Country: US; Year: 1974; Director: Peter Hyams; Writer: Peter Hyams; Stars: Elliott Gould, Robert Blake, Allen Garfield, Antonio Fargas, Michael Lerner, Sid Haig, Ivor Francis, William Sylvester, Logan Ramsey, Richard X. Slattery, Margo Winkler)
Cops get in over their head after they ignore orders to go after a crime kingpin.
Cockfighter
(Country: US; Year: 1974; Director: Monte Hellman; Writer: Charles Willeford, Charles Willeford; Stars: Warren Oates, Richard B. Shull, Harry Dean Stanton, Ed Begley Jr., Laurie Bird, Troy Donahue, Warren Finnerty, Robert Earl Jones, Patricia Pearcy, Millie Perkins, Steve Railsback)
A man who wants to be cockfighter of the year.
The Crazies
(Country: US; Year: 1973; Director: George A Romero; Writer: Paul McCollough, George A Romero; Stars: Lane Carroll, Will MacMillan, Harold Wayne Jones, Lloyd Hollar, Lynn Lowry, Richard Liberty, Richard France, Harry Spillman, Will Disney, Edith Bell, Bill Thunhurst)
The military attempts to contain a manmade combat virus that causes death and permanent insanity in those infected, as it overtakes a small Pennsylvania town.
Dark Star
(Country: US; Year: 1974; Director: John Carpenter; Writer: John Carpenter, Dan O'Bannon; Stars: Brian Narelle, Cal Kuniholm, Dre Pahich, Dan O'Bannon, Joe Saunders, Miles Watkins, A Beach Ball)
Parody of early sci-fi epics, especially 2001: A Space Odyssey
The Driver
(Country: US; Year: 1978; Director: Walter Hill; Writer: Walter Hill; Stars: Ryan O'Neal, Bruce Dern, Isabelle Adjani)
A detective hunts a getaway driver through the streets of San Fransisco.
Electra Glide In Blue
(Country: US; Year: 1973; Director: James William Guercio; Writer: Robert Boris, Robert Boris, Rupert Hitzig; Stars: Robert Blake, Billy Green Bush, Mitch Ryan, Jeannine Riley, Elisha Cook Jr., Royal Dano, Hawk Wolinski, Peter Cetera, Terry Kath, Lee Loughnane, Walter Parazaider)
A motorcycle cop is promoted after a murder, leading to some serious self-reflection amid the detective work.
The Gambler
(Country: US; Year: 1974; Director: Karel Reisz; Writer: James Toback; Stars: James Caan, Paul Sorvino, Lauren Hutton, Morris Carnovsky, Jacqueline Brookes, Burt Young, Carmine Caridi, Vic Tayback, Steven Keats, London Lee, M. Emmet Walsh)
A literature professor gets in up to - and above - his neck because he can't resist a bet.
God Told Me To
(Country: US; Year: 1976; Director: Larry Cohen; Writer: Larry Cohen; Stars: Tony Lo Bianco, Deborah Raffin, Sandy Dennis, Sylvia Sidney, Sam Levene, Robert Drivas, Mike Kellin, Richard Lynch, Sammy Williams, Jo Flores Chase, William Roerick)
A NYC tec investiagates after a murder spree in which the perpetrators claim "God told me to".
Head Over Heels
(Country: US; Year: 1979; Director: Joan Micklin Silver; Writer: Ann Beattie, Joan Micklin Silver; Stars: John Heard, Mary Beth Hurt, Peter Riegert, Kenneth McMillan, Gloria Grahame, Nora Heflin, Jerry Hardin, Tarah Nutter, Mark Metcalf, Allen Joseph, Frances Bay)
A depressive civil servant is obssessed with winning back his ex-girlfriend.
The Hired Hand
(Country: US; Year: 1971; Director: Peter Fonda; Writer: Alan Sharp; Stars: Peter Fonda, Warren Oates, Verna Bloom, Robert Pratt, Severn Darden, Rita Rogers, Ann Doran, Ted Markland, Owen Orr, Al Hopson, Megan Denver)
Trouble looms for a drifting cowboy who returns home after an eight-year absence.
The Last Detail
(Country: US; Year: 1973; Director: Hal Ashby; Writer: Robert Towne, based on the novel by Darryl Ponicsan; Stars: Jack Nicholson, Otis Young, Randy Quaid, Clifton James, Carol Kane, Michael Moriarty, Luana Anders, Kathleen Miller, Nancy Allen, Gerry Salsberg, Don McGovern)
Ordered to take a young convict to prison, two Navy officers decide to help him have one last good time.
The Laughing Policeman
(Country: US; Year: 1973; Director: Stuart Rosenberg; Writer: Per Wahlöö, Maj Sjöwall, Thomas Rickman; Stars: Walter Matthau, Bruce Dern, Louis Gossett Jr., Albert Paulsen, Anthony Zerbe, Val Avery, Cathy Lee Crosby, Mario Gallo, Joanna Cassidy, Shirley Ballard, William Hansen)
After a detective falls victim to a mass murder, his colleagues try to nail the killer.
Little Murders
(Country: US; Year: 1971; Director: Alan Arkin; Writer: Jules Feiffer, Jules Feiffer; Stars: Elliott Gould, Marcia Rodd, Vincent Gardenia, Elizabeth Wilson, Jon Korkes, John Randolph, Doris Roberts, Lou Jacobi, Donald Sutherland, Alan Arkin, Martin Kove)
A girl rescues a man being beaten by a gang and sparks up a romance. But the fact he is a self-confessed nihilist causes friction with her family.
Loving
(Country: US; Year: 1970; Director: Irvin Kershner; Writer: Don Devlin, JM Ryan; Stars: George Segal, Eva Marie Saint, Sterling Hayden, Keenan Wynn, Nancie Phillips, Janis Young, David Doyle, Paul Sparer, Andrew Duncan, Sherry Lansing, Roland Winters)
Comedy of manners sees a man torn between his family and his mistress.
Mikey And Nicky
(Country: US; Year: 1976; Director: Elaine May; Writer: Elaine May; Stars: Peter Falk, John Cassavetes, Ned Beatty, Rose Arrick, Carol Grace, William Hickey, Sanford Meisner, Joyce Van Patten, M. Emmet Walsh, Sy Travers, Peter R. Scoppa)
A man is torn between his long-term friendship and simmering hatred.
Night Moves
(Country: US; Year: 1975; Director: Arthur Penn; Writer: Alan Sharp; Stars: Gene Hackman, Jennifer Warren, Susan Clark, Ed Binns, Harris Yulin, Kenneth Mars, Janet Ward, James Woods, Melanie Griffith, Anthony Costello, John Crawford)
A PI gets more than he bargained for when he begins the disappearance of an ageing Hollywood actress.
Save The Tiger
(Country: US; Year: 1973; Director: John G Avildsen; Writer: Steve Shagan; Stars: Jack Lemmon, Jack Gilford, Laurie Heineman, Norman Burton, Patricia Smith, Thayer David, William Hansen, Harvey Jason, Liv Lindeland, Lara Parker, Eloise Hardt)
Lemmon on Oscar-winning form as a man who'll do anything to stay on top.
Scarecrow
(Country: US; Year: 1973; Director: Jerry Schatzberg; Writer: Garry Michael White; Stars: Gene Hackman, Al Pacino, Dorothy Tristan, Ann Wedgeworth, Richard Lynch, Eileen Brennan, Penelope Allen, Richard Hackman, Al Cingolani, Rutanya Alda, Charles Noel)
An unlikely friendship blosoms between an ex-con and a sailor heading home to see his child.
Smile
(Country: US; Year: 1975; Director: Michael Ritchie; Writer: Jerry Belson; Stars: Bruce Dern, Barbara Feldon, Michael Kidd, Geoffrey Lewis, Nicholas Pryor, Joan Prather, Denise Nickerson, Melanie Griffith, Annette O'Toole, Maria O'Brien, Colleen Camp)
Acidic look at the world of beauty pageants.
The Spook Who Sat by the Door
(Country: US; Year: 1973; Director: Ivan Dixon; Writer: Melvin Clay, Sam Greenlee, Sam Greenlee; Stars: Lawrence Cook, Jack Aaron, Elaine Aiken, Tom Alderman, Kathy Berk, Don Blakely, Colostine Boatwright, Paul Butler, John Charles, Sidney Eden, Stephen Ferry II)
A black man frustrated with the racism of the CIA begins to train up ghetto warriors using tactics he learned at the Agency.
Taking Off
(Country: US; Year: 1971; Director: Milos Forman; Writer: Jean-Claude Carrière, Milos Forman, John Guare, Jon Klein; Stars: Lynn Carlin, Buck Henry, Georgia Engel, Tony Harvey, Audra Lindley, Paul Benedict, Vincent Schiavelli, David Gittler, Ike Turner, Tina Turner, Linnea Heacock)
Searching for their runaway daughter a set of parents meet others who have lost their children and discover something about their lives.
They Might Be Giants
(Country: US; Year: 1971; Director: Anthony Harvey; Writer: James Goldman, James Goldman; Stars: George C. Scott, Joanne Woodward, Jack Gilford, Lester Rawlins, Al Lewis, Rue McClanahan, Ron Weyand, Oliver Clark, Theresa Merritt, Jenny Egan, Jane Hoffman)
Sherlock Holmes and Watson are transplanted to New York.
Where's Poppa?
(Country: US; Year: 1970; Director: Carl Reiner; Writer: Robert Klane, Robert Klane; Stars: George Segal, Ruth Gordon, Ron Leibman, Trish Van Devere, Barnard Hughes, Vincent Gardenia, Rae Allen, Paul Sorvino, William LeMassena, Michael McGuire, Rob Reiner)
An attorney plots the disposal of his mother after he meets the woman of his dreams.