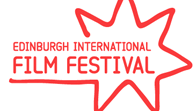 EIFF programme says: "Black Box returns for its fourth year, bringing you the most unusual work from visual artists working in film today."
View other Edinburgh International Film Festival Films by strand: British Gala, Directors' Showcase, Document, Gala, Late Night Romps, Mirrorball, Retrospective: Mitchell Liesen, Retrospective: They Might Be Giants - Other Voices From The New American Cinema, Rosebud, Shorts
Black Box 1: "All This Will Outlast Us..."
(Year: 2006)
Short film showcase examining the fraility and temporary nature of human existence. Features: Los Caudales, Dies Irae, Elements, Frequency Of The Sun, The Highwater Trilogy, Pan Of The Landscape.
Black Box 2: Ghosts In The Machine
()
Experimental short films concerned with the workplace. Features: Even If She Had Been A Criminal, Factory, Half Life, Monroc, Uso Justo.
But Is It Art...?
(Year: 2006)
Black Box special event examining the link between art and film, featuring: Laddy And The Lady, Harrachov and Asunder 002-007: A Chronicle Of Time And People Past.
Destricted
(Country: UK, US; Year: 2006; Director: Marina Abramovic, Matthew Barney, Marco Brambilla, Larry Clark, Gaspar Noé, Richard Prince, Sam Taylor-Wood)
Explicit seven-part portmanteau feature examining pornography, sexuality and art.
UK Premiere
Interkosmos
(Country: US; Year: 2006; Director: Jim Finn; Writer: Jim Finn)
A fictional documentary about an East German mission to colonise the moons of Jupiter.
UK Premiere