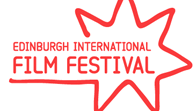 The EIFF programme says: "Nothing beats nocturnal cinema, especially when you know you're in for the most extreme 90 minutes of your life. Zombies, cult thrillers and some kung-fu action for good measure... brave it alone or take a friend to hide behind.
View other Edinburgh International Film Festival Films by strand: Black Box, British Gala, Directors' Showcase, Document, Gala, Mirrorball, Retrospective: Mitchell Liesen, Retrospective: They Might Be Giants - Other Voices From The New American Cinema, Rosebud, Shorts
H6 - Diary of A Serial Killer (H6 Diary Of An Assassin, Diario De Un Asesino )
(Country: Spain; Year: 2005; Director: Martín Garrido Barón; Writer: Martín Garrido Barón; Stars: Fernando Acaso, Maria Jose Bausa, Raquel Arenas, Ramon Del Pomar, Martin Garrido, Xenia Reguant, Sonia Moreno, Alejo Sauras. )
A killer gets out of jail and starts hacking up prostitutes with a chainsaw... all in God's name, of course.
UK Premiere
The Prodigy
(Country: US; Year: 2004; Director: William Kaufman; Writer: Matt Beckham, Holt Boggs, William Kaufman; Stars: Holt Boggs, Mirelly Taylor, Glen Vorhis, Matt Beckham, Diana Lee Inosanto, Lawrence Varnado, Marc Jeffreys, Mark Hanson, Jimmy Costello, Russell White, Dameon Clarke)
A gangland double-cross goes badly awry.
Scottish Premiere
Red Shoes (Bunhongsin)
(Country: South Korea; Year: 2005; Director: Yong-gyun Kim; Writer: Yong-gyun Kim, Ma Sang-Ryeol; Stars: Kim Hye-su. Kim Seong-su, Park Yeon-ah)
Korean psycho-horror version of a Hans Christian Anderson short story.
European Premiere.
Satan (Sheitan)
(Country: France; Year: 2006; Director: Kim Chapiron; Writer: Christian Chapiron, Kim Chapiron; Stars: Vincent Cassel, Olivier Bartolomy, Roxane Mesquida, Nico Le Phat Tan, Leila Bekhti, Ladj Ly, Julie-Marie Parmentier)
Oversexed teenagers and Satanic rituals in a remote farmhouse.
UK Premiere
Them (lls)
(Country: France; Year: 2006; Director: David Moreau, Xavier Palud; Writer: David Moreau, Xavier Palud; Stars: Olivia Bonamy, Michael Cohen, Adriana Mocca, Maria Roman, Camelia Maxim)
A couple find themselves hunted in their isolated Romanian house.
UK Premiere