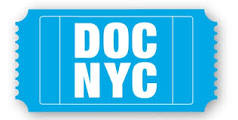 View other DOC NYC Films by strand: American Perspectives, Behind The Scenes, Centerstage, Docs - Redux, Fight the Power, In The System, International Perspectives, Jock Docs, Metropolis, Modern Family, Photography On Film, Portraits, Science Non-Fiction, Short List, Sonic Cinema, Special Events, Viewfinders, Wild Life
The Artist And The Pervert (The Artist & The Pervert)
(Country: Germany, US, Austria; Year: 2018; Director: Beatrice Behn, René Gebhardt; Stars: Georg Friedrich Haas, Mollena Williams, Georg Friedrich Haas, Mollena Williams)
A provocative story of sexual fulfillment.
US premiere
China Love
(Country: Australia; Year: 2018; Director: Olivia Martin McGuire)
A look at the booming pre-wedding photo industry in China.
International premiere
Dennis And Lois
(Country: US, UK; Year: 2018; Director: Chris Cassidy; Stars: Dennis Anderson, Lois Kahlert, Liam Gallagher, Noel Gallagher, Ramones, Chuck McCann, The Vaccines, Black Rebel Motorcycle Club, Budgie, John Cooper Clarke, Elbow, Fat White Family, Craig Finn, Guy Garvey, Jimi Goodwin)
Documentary about the love that blossomed between two super-fans.
World premiere
Silicone Soul
(Country: US; Year: 2018; Director: Melody Gilbert)
Documentary considers the emotional connection some men have with lifesize dolls.
World premiere