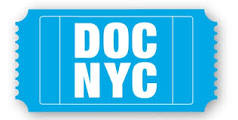 View other DOC NYC Films by strand: American Perspectives, Behind The Scenes, Centerstage, Docs - Redux, Fight the Power, In The System, International Perspectives, Jock Docs, Metropolis, Modern Family, Photography On Film, Science Non-Fiction, Short List, Sonic Cinema, Special Events, True Love, Viewfinders, Wild Life
Buzz
(Country: US; Year: 2018; Director: Andrew Shea)
Profile of Pullitzer Prize-winning auther Buzz Bissinger.
World premiere
Commander Arian: A Story Of Women War And Freedom
(Country: Spain, Germany, Syria; Year: 2018; Director: Alba Sotorra)
Documentary about an all-women Kurdish battalion.
NYC premiere
The Feminist
(Country: Sweden; Year: 2018; Director: Hampus Linder)
Profile of Gudrun Schyman, the founder of Europe's first feminist party.
International premiere
The Great Mother
(Country: US; Year: 2018; Director: Dave LaMattina, Chad Walker)
Profile of Nora Sandigo, an immigration activist who serves as the legal guardian for more than 2,000 US-born children of migrants who have been deported.
World premiere
I'm Leaving Now (Ya Me Voy)
(Country: US, Mexico; Year: 2018; Director: Lindsey Cordero, Armando Croda; Writer: Josh Alexander; Stars: Felipe Hernández)
Story of an undocumented migrant to the US who on planning to return to Mexico, discovers his family have squandered the money he sent home.
US premiere
Laila At The Bridge
(Year: 2018; Director: Elizabeth Mirzaei, Gulistan Mirzaei)
A former child bride-turned-campaigner who is trying to tackle the crisis of heroin addiction in Afghanistan.
NYC premiere
Welcome To The Beyond
(Country: US; Year: 2017; Director: Brent Huff; Writer: Brent Huff, Pete Sepenuk; Stars: Omar Albertto, Jo Baker, Jeffrey Banks, Eileen Boyd, George Davis, Steve Hassan, Bob Hoyt, Christian Hoyt, Garth Hoyt, Rory Hoyt, Terry Hoyt, Storey Jones, M.L. McCarthy, Belle McIntyre, Katherine McNabb)
The story of model Hoyt Richards and the doomsday cult known as Eternal Values.
World premiere
Worlds Of Ursula K Le Guin
(Country: US; Year: 2017; Director: Arwen Curry)
A documentary about the celebrated feminist author and her work in science fiction and fantasy.
NYC premiere