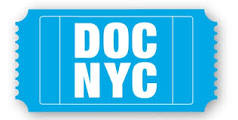 View other DOC NYC Films by strand: American Perspectives, Behind The Scenes, Centerstage, Docs - Redux, In The System, International Perspectives, Jock Docs, Metropolis, Modern Family, Photography On Film, Portraits, Science Non-Fiction, Short List, Sonic Cinema, Special Events, True Love, Viewfinders, Wild Life
Bei Bei
(Country: US; Year: 2018; Director: Rose Rosenblatt, Marion Lipschutz; Stars: Bei Bei Shuai, Linda Pence)
A depressed, pregnant Chinese immigrant is put on trial for the murder of her unborn child after attempting suicide.
Bleed Out
(Country: US; Year: 2018; Director: Steve Burrows)
A young comedian takes on the might of a healthcare megacorp after his mother's hip replacement surgery goes wrong, causing a coma.
Boys Who Like Girls
(Country: Finland; Year: 2018; Director: Inka Achté)
A documentary portrait of one man's work to change the attitudes of Indian boys towards girls in the hope of preventing future rapes and sexual assaults.
Grit
(Country: US, Indonesia, Denmark; Year: 2018; Director: Cynthia Wade, Sasha Friedlander)
In 2006 a rush of molten mud exploded in East Java, Indonesia, flooding 16 villages and displacing more than 60,000 people; 12 years later the hot sludge is still flowing. This documentary looks at one family's campaign to get justice from the corporation that triggered the disaster.
I Am The Revolution
(Country: Italy, US; Year: 2018; Director: Benedetta Argentieri)
Three determined women in the Middle East lead the fight for gender equality and freedom in this empowering portrait of three agents of change: a politician, a political reformer who runs shelters for abused women, and the commander of the Syrian Democratic Army.
Patrimonio
(Country: US, Mexico; Director: Lisa F Jackson, Sarah Teale)
In Baja, Mexico, a multinational developer plans to build an extensive wellness oasis, which will include nearly 4,500 homes and create a footprint that will engulf the local fishing community of Todos Santos. This documentary follows the fishermen fighting back.
The Rescue List
(Country: US; Year: 2018; Director: Alyssa Fedele, Zachary Fink; Stars: Stephen Kwame Addo)
Surrounding Ghana's Lake Volta — the largest man-made lake on Earth — is an active child-slavery industry. This documentary follows the activists - some of them former slaves themselves - who are working to bring it to an end.