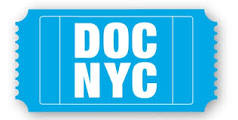 View other DOC NYC Films by strand: American Perspectives, Behind The Scenes, Centerstage, Docs - Redux, Fight the Power, In The System, International Perspectives, Jock Docs, Metropolis, Modern Family, Photography On Film, Portraits, Science Non-Fiction, Short List, Special Events, True Love, Viewfinders, Wild Life
Rudeboy: The Story Of Trojan Records and I Used To Be Normal: A Boyband Fangirl Story
16 Bars
(Country: US; Year: 2018; Director: Samuel Bathrick)
Documentary charts hip hop artist Speech's unique collaborative music workshop in a Virginia state penitentiary.
NYC premiere
The 5 Browns: Digging Through The Darkness
(Country: US; Year: 2018; Director: Ben Niles)
The lives of five close-knit siblings, all piano virtuosos trained at Juilliard, form The 5 Brown. The facade of their happy, all-American family is shattered, however, with the revelation of a dark secret.
NYC premiere
Echo In The Canyon
(Country: US; Year: 2018; Director: Andrew Slater; Writer: Eric Barrett, Andrew Slater; Stars: Lou Adler, Beck, Justine Bennett, Jackson Browne, Jade Castrinos, David Crosby, Jakob Dylan, Norah Jones, Roger McGuinn, Graham Nash, Fernando Perdomo, Tom Petty, Michelle Phillips, Cat Power, John Sebastian)
Musician Jakob Dylan of The Wallflowers explores the 1960s musicians (including his father, Bob Dylan) who fostered folk rock tradition in the community of Laurel Canyon, Los Angeles.
NYC premiere
I Used To Be Normal: A Boyband Fangirl Story
(Country: Australia, US; Year: 2018; Director: Jessica Leski)
Documentary about four women whose lives have been changed by their love of boy bands - Backstreet Boys, One Direction, Take That and The Beatles.
NYC premiere
Rudeboy: The Story Of Trojan Records
(Country: UK; Year: 2018; Director: Nicolas Jack Davies)
Documentary about the iconic ska, reggae and rock-steady label .
US premiere
The Show's The Thing: The Legendary Promoters Of Rock
(Country: US; Year: 2018; Director: Molly Bernstein, Philip Dolin)
A tribute to rock promoters.
World premiere
Teddy Pendergrass: If You Don't Know Me
(Country: UK; Year: 2018; Director: Olivia Lichtenstein)
Biography of the R&B hitmaker, who was paralysed in an accident.
NYC premiere