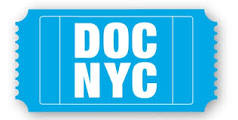 View other DOC NYC Films by strand: American Perspectives, Centerstage, Docs - Redux, Fight the Power, In The System, International Perspectives, Jock Docs, Metropolis, Modern Family, Photography On Film, Portraits, Science Non-Fiction, Short List, Sonic Cinema, Special Events, True Love, Viewfinders, Wild Life
Beyond The Bolex
(Country: US, Switzerland; Year: 2018; Director: Alyssa Bolsey)
The Bolex camera has been a trusty tool for filmmakers since its introduction in the 1920s. Alyssa Bolsey delves into her family's history to uncover the story of the camera's inventor, her great-grandfather, Jacques Bolsey.
Cracked Up
(Country: US; Year: 2018; Director: Michelle Esrick; Stars: Darrell Hammond)
Saturday Night Live veteran Darrell Hammond reveals his history of child abuse and related mental illness.
The Eyes Of Orson Welles
(Year: 2018; Director: Mark Cousins)
A journey through the pictorial world of Orson Welles, his drawings, paintings and works of youth, seen for the first time on screen thanks to his daughter Beatrice Welles.
The Ghost Of Peter Sellers
(Country: US; Year: 2018; Director: Peter Medak)
In 1973, director-on-the-rise Peter Medak nabbed notoriously difficult comic genius and box-office star Peter Sellers for his new pirate comedy, Ghost In The Noonday Sun. Sellers immediately began sabotaging the film.
The Greenaway Alphabet
(Country: Netherlands; Year: 2017; Director: Saskia Boddeke)
A candid look at the cinema, artistic point of view, relationships and family life of innovative director Peter Greenaway.
What She Said: The Art Of Pauline Kael and This Changes Everything
The Insufferable Groo
(Country: US; Year: 2018; Director: Scott Christopherson; Stars: Stephen Groo)
A portrait of a Utah-based genre director who has made over 200 films but has never made a dime from his work, leaving his wife to provide for their family of four small boys.
The Orange Years: The Nickelodeon Story
(Country: US; Year: 2018; Director: Scott Barber, Adam Sweeney)
The behind the scenes story of the popular cable television channel.
This Changes Everything
(Country: US; Year: 2018; Director: Tom Donahue; Stars: Meryl Streep, Sandra Oh, Jessica Chastain, Shonda Rhimes, Reese Witherspoon, Taraji P Henson, Geena Davis)
A documentary that gathers a who's who of female actors and directors for a call to action on elevating women's roles in film and television, both on and off screen.
United We Fan
(Country: Canada; Year: 2018; Director: Michael Sparaga)
A documentary about fans who harness the power of social media in creative ways to save beloved but endangered series.
What She Said: The Art Of Pauline Kael
(Country: US; Year: 2018; Director: Rob Garver; Stars: Pauline Kael, Sarah Jessica Parker)
A portrait of legendary film critic Pauline Kael which revisits late 20th Century cinema through her lens, using ample film clips, never-before-seen archive material, wide-ranging interviews and her writings