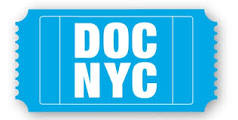 View other DOC NYC Films by strand: American Perspectives, Behind The Scenes, Centerstage, Docs - Redux, Fight the Power, In The System, International Perspectives, Jock Docs, Metropolis, Modern Family, Photography On Film, Portraits, Short List, Sonic Cinema, Special Events, True Love, Viewfinders, Wild Life
Behind The Curve
(Country: US; Year: 2018; Director: Daniel J Clark)
Investigating Flat Earth theory and its proponents.
NYC premiere
People's Republic Of Desire
(Country: China; Year: 2018; Director: Hao Wu; Writer: Hao Wu; Stars: Jiang Congyong, Man Shen, Li Xianliang),
Official Site
A documentary exploring live streaming, fame and fandom in China.
NYC premiere
The Truth About Killer Robots
(Country: US; Year: 2018; Director: Maxim Pozdorovkin; Stars: Leon Gonzalez, Leon Gonzalez)
A look at how new technology makes robots more human and humans more robotic.
NYC premiere