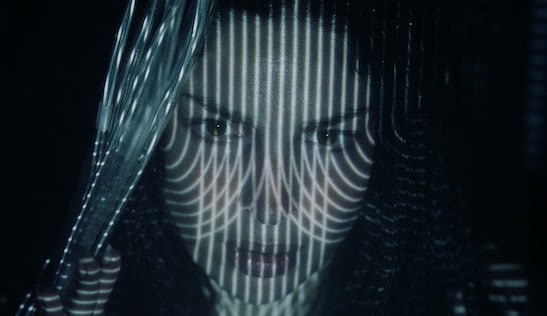 A parasitologist fighting a pandemic finds herself trapped in Tin Can
Photo: Fantasia International Film Festival
Following the announcement last month that this year's Fantasia International Film Festival will open with Julien Knafo's Brain Freeze, the first tranche of titles for the popular Montreal-based event has been revealed. They include Richard Bates' King Knight, which focuses on witchcraft in sunny California, and Mark O'Brien's The Righteous, which charts the impact of a stranger's arrival on a small Newfoundland community.
as usual, there are some treats in store for fans of Japanese cinema, including stylish sequel Kakegurui 2: Ultimate Russian Roulette, Masashi Yamamoto's inventively surreal Wonderful Paradise and Shunji Iwai's tale of kaiju versus Covid, The 12 Day Tale Of The Monster That Died In 8. Spanish-Basque fable All The Moons brings a touch of class to the vampire genre and those who were seriously creeped out by Rainer Sarnet's November will really get the chills from Estonian horror thriller Kratt.
This year's festival will be presented by Videotron in collaboration with Desjardins, and will run from 5 to 25 August. Further titles will be announced in July.
Share this with others on...