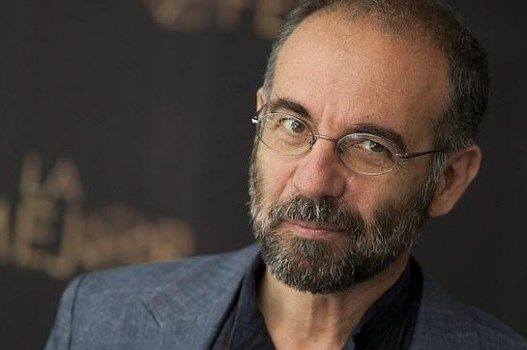 Giuseppe Tornatore - Scotland in his sights
The director who made one of Italian cinema's best loved films, Cinema Paradiso, is to shoot part of his next film Scotland later this year. Described as a "romantic drama" The Correspondence follows the love affair between a professor and a younger woman. Tornatore and his team have been scouting locations in Edinburgh for the film at the same time as is his first English language feature The Best Offer with Geoffrey Rush as an auctioneer obsessed with a reclusive heiress receives its UK premiere screenings as part of the 21st edition of the Italian Film Festival.
Rosie Ellison, film manager at Marketing Edinburgh said: "Tornatore is an exciting director and we are delighted to welcome him to Edinburgh."
The project will reunite many of the collaborators from The Best Offer, including composer Ennio Morricone and the production company Paco Cinematografica. The Best Offer won six David Di Donatello Awards, including Best Film, Best Director and Best Music. The new film is due to be released at the start of next year. Richard Mowe, co-director of the IFF, said: "Tornatore has been to the Festival in the past and this would give him the perfect excuse to return next year. He has a strong affinity to Scotland and Professor Joe Farrell from Glasgow did the translation of the script for The Best Offer."
One of this year's many Festival highlights is a special focus on Federico Fellini with an acclaimed documentary by friend and soul-mate Ettore Scola including rare footage and amazing fantasy sequences as well as special screenings of a restored copy of his classic guide to the Eternal City, Roma.
Screen goddess Claudia Cardinale stars in another classic Sandra by Luchino Visconti, which was made just after his masterpiece, The Leopard, won the Golden Lion at Venice and has now been restored to its sparkling monochrome best.
An eagerly anticipated title is Long Live Liberty, which has been nominated for 12 David di Donatello awards, including Best Film and Best Actor. It is a tasty political farce with another delicious performance from The Great Beauty's Toni Servillo.
To mark its coming of age at 21 the Festival and Cinema Made in Italy has extended its presence to London at the same time as highlighting the best of il cinema Italiano across the UK. So whether audiences are in London, Edinburgh, Glasgow, Inverness, Aberdeen or Kirkcaldy they can join the celebration.
The event is curated by Allan Hunter and Richard Mowe and partnered by principal funder the Istituto Italiano di Cultura di Edimburgo, as well as supporters Missoni Hotel, Edinburgh; Valvona & Crolla VinCaffè, Zucca, and Fratelli Sarti, Glasgow. For the first time this year the festival joins forces with Istituto Luce Cinecittà's promotional department in Rome and their London showcase, Cinema Made in Italy.
The cinemas taking part are: Edinburgh Filmhouse, Glasgow Film Theatre, Kirkcaldy Adam Smith Theatre, Dundee Contemporary Arts, Inverness Eden Court. The Cinema Made in Italy London venue is Ciné Lumière.
The complete line-up:
Ali Blue Eyes (15+)
The Best Offer (15+)
The Fifth Wheel (15+)
A Five Star Life (15+)
The Ideal City (15+)
Long Live Liberty (15+)
A Perfect Family (15+)
A Street in Palermo (15+)
Salvo (15+)
Those Happy Years (15+)
How Strange To Be Named Federico (15+)
Fellini's Roma (15) 11
La Strada (15+) 12
The Swindle (15+) 12
Sandra (15+)
The Great War (15+)
Share this with others on...