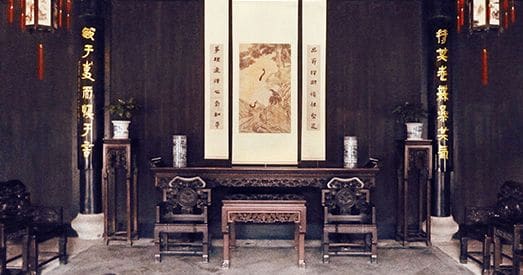 Impulsively created Chinese documentary The Questioning won the Bill Douglas Award in the Glasgow Short Film Festival awards ceremony tonight, with a special mention going to Robin McKay's How To Abandon Ship. The International Audience Award winner was (Yak) Butter Lamp and the Euroshort prize went to Matus Vizar's Pandas.
Hu Wei was unable to attend as he is currently working on his next film in Beijing. He did send a message re-played at the awards ceremony, describing himself as "very, very excited and happy" to have won an award he described as "a great honour". He dedicated it to "the people working for freedom in China", describing it as "a very important award for [himself] and [his] friends".
Robin McKay was in attendance, describing herself as "humbled by the calibre of the work" being screened at the Festival. The international jury were effusive in their praise describing that section of the programme as "35 really amazing films".
Ewan Stewart's kitchen sink drama
Getting On
won the Scottish Short Film Award, with the jury commenting that it "blends the mundane and the unexpected with humour, sensitivity and a sophisticated, minimalist visual style." On a day when efforts continue to be made to rescue trapped miners in South Africa, there was a special mention for
No Hope For Men Below
by Adam Stafford, which explores the fatal Redding Pit disaster of 1923.
Festival director Matt Lloyd described Getting On as "immaculately perfect", and while Ewan Stewart couldn't attend his family could - they explained he was "stuck at a swanky dinner at the BAFTAs", and his father Liam did note that he wasn't sure how Ewan had found the finished film in his story.
Adam Stafford thanked a number of people, including poet Janet Paisley and his wife for "rescuing the project".
Fraya Thomsen was praised for her musical contribution to Stay The Same. The jury explained that they had been struck by the number of films about music or that made extensive use of it and thought it would be "cute or something" to have an award for music in a film within the selection. Fraya made it clear she felt that director Sam Firth "had a beautiful concept, and made a beautiful film", stating that "[Sam] made it what it is and [she] was glad to help".
The Scottish Audience Award went to Exchange And Mart, which recently premiered at Sundance. Co-directors Cara Connolly and Martin Clark were beaming as they took the stage. Cara "couldn't imagine a better thing" than a Scottish Audience award, Martin was pleased that now they had won the award, as "Cara's boyfriend Johnny Barringon [also] won one of these so now can't slag us off". Barrington's film Tumult took the prize in 2012.
The award isn't without a "forfeit" as festival apparatchik Morvern Cunningham explained: the winner gets to direct the trailer for next year's festival. Ainslie Henderson's trailer for 2014 featured two pieces of popcorn discussing their favourite short from last year. At the ceremony it was replaced with the original trailer for their choice, Tony Scott's 1986 opus
Top Gun
, which set the evening off to a great start.
"At a time when Scottish film producers are forecasting an extremely bleak future for indigenous production, we can at least demonstrate that there is no shortage of emerging talent," said festival director Matt Lloyd.
You can read our full coverage of the festival here, with more reviews yet to come.
Although the short festival is now over, there's still plenty more to look forward to in Glasgow, with the main Glasgow Film Festival opening next Thursday.
Share this with others on...