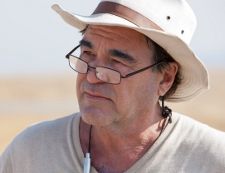 Oliver Stone to receive Donostia
Oliver Stone will receive the Donostia Lifetime Achievement Award during the 60th edition of the San Sebastian Film Festival in Spain next month.
The Oscar-winning writer and director has never shied away from politics or controversy but has also made his mark in the mainstream, with films as diverse as the Academy Award winning Platoon and Born On The Fourth Of July and (as a writer) crowdpleasers including Conan The Barbarian and Scarface. In a career spanning more than four decades, the 65-year-old's films have also included Wall Street, Natural Born Killers, JFK and Fidel Castro documentary Comandante.
The New York born director's latest film, Savages, will also receive its premiere at the festival, which runs from September 21 to 29. Savages, is a fast-moving thriller, starring ohn Travolta, Benicio Del Toro, Taylor Kitsch, Blake Lively, Aaron Taylor Johnson, Salma Hayek, Emile Hirsch and Demian Bichir.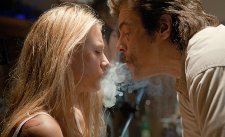 Savages will have San Sebastian premiere
The film tells the tale of two Laguna Beach entrepreneurs Ben (Taylor Johnson), a peaceful and charitable Buddhist, and his closest friend Chon (Kitsch), a former Navy SEAL and ex-mercenary. They run a lucrative, homegrown industry: raising some of the best marijuana ever developed. They also share a one-of-a-kind love with the extraordinary beauty Ophelia (Lively). Life is idyllic in their Southern California town… until the Mexican Baja Cartel decides to move in and demands that the trio partners with them. But the merciless head of the cartel, Elena (Hayek), and her brutal enforcer, Lado (Del Toro), underestimate the unbreakable bond among these three friends. Ben and Chon, with the reluctant, slippery assistance of a dirty DEA agent (Travolta), decide to wage a seemingly unwinnable war against the cartel. And so begins a series of increasingly vicious ploys and manoeuvres in a high stakes, savage battle of wills.
Travolta and Del Toro will attend the premiere along with Stone.
Eye For Film will be bringing you news and reviews from the festival. Read our coverage so far here. For further details, visit the official site.
Share this with others on...