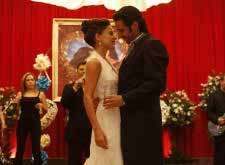 Just Walking opens this year's Viva festival
Now in its 16th year, the Viva Spanish and Latin American Film Festival celebrates the best of the current crop of Spanish language films.
The festival kicks off at Manchester's Cornerhouse on March 6, with Solo Quiero Caminar (Just Walking).
Selected highlights from the festival will tour venues across the UK and Ireland including Dartington, Nottingham, Cardiff, Chichester, Clwyd, Edinburgh, Inverness, Northampton, Dublin, Sheffield, Newcastle, Bristol and Derby, for more details visit the Independent Cinema Office.
View previous years coverage of the Viva festival:
Viva Latest Reviews
Viva Features
Behind the Milk Of Sorrow
Claudia Llosa talks about Peru's history and the themes in her magic realist Golden Bear winning film.