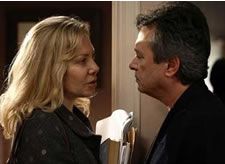 Empty Nest will open the festival
Now in its 15th year, the Viva Spanish and Latin American Film Festival celebrates the best of the current crop of Spanish language films. This year's selection ranges from Andalucian sci-fi to Cuban Comedy and Catalan documentary.
The festival kicks off at Manchester's Cornerhouse on March 6, with Argentinian film Empty Nest (El Nido Vacio), and for those who want to get a flavour of what to expect there will be a one-hour overview introductory presentation - Spanish Cinema Now - at 6pm on March 2.
Selected highlights from the festival will tour venues across the UK and Ireland including Dartington, Nottingham, Cardiff, Chichester, Clwyd, Edinburgh, Inverness, Northampton, Dublin, Sheffield, Newcastle, Bristol and Derby, for more details visit www.independentcinemaoffice.org.uk/viva2009.
View Films by Strand:
View previous years coverage of the Viva festival:
Viva Latest Reviews