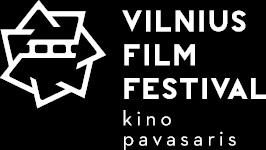 View other Vilnius Film Festival Films by strand: Critics' Choice, European Debut Competition, Masters, Opening and Closing Galas, To Exist You Coexist
After Blue
(Country: France; Year: 2021; Director: Bertrand Mandico; Writer: Bertrand Mandico; Stars: Elina Löwensohn, Paula Luna, Vimala Pons, Agata Buzek, Michaël Erpelding, Mara Taquin, Claïna Clavaron, Claire Duburcq, Anaïs Thomas, Pauline Lorillard, Delphine Chuillot, Tamar Baruch, Camille Rutherford, Alexandra Stewart, Nathalie Richard)
It's a distant future, on a savage planet, where only women can survive. The lonely teenager Roxy frees a criminal buried in the sand. Once freed, the woman, who goes by the name of Kate Bush, starts spreading fear and death again.
Aleph
(Country: US, Croatia, Qatar; Year: 2021; Director: Iva Radivojevic; Writer: Iva Radivojevic; Stars: Anne Waldman, Guillermina Pico, Bouamama BenFareh, Zarko Lausevic, Irina Giri, Nara Rakchang, Desire Marea, Alicia Labraga, Boudaoud Zaoui, Masa Dakic, Namita Kandel, Masande Nthato Masekwameng, Dimitris Kantzoglou)
The director takes a puzzle-like approach, inspired by the writings of Jorge Luis Borges
Atlantide
(Country: Italy, France, United States, Qatar; Year: 2021; Director: Yuri Ancarani; Stars: Daniele Barison, Bianka Berényi, Maila Dabalà, Alberto Tedesco)
Daniele is a young man from Sant'Erasmo, an island on the edges of the Venice Lagoon, where he dreams of building a souped up motorboat with unfortunate consequences.
Camila Comes Out At Night
(Country: Argentina; Year: 2021; Director: Inés María Barrionuevo; Writer: Andrés Aloi, Inés María Barrionuevo; Stars: Nina Dziembrowski, Adriana Ferrer, Carolina Rojas, Federico Sack, Maite Valero)
When her grandmother falls seriously ill, Camila must move to Buenos Aires, leaving her friends and an easy-going comprehensive school for a traditional private institution. Camila's ferocious but immature temperament will be put to the test.
Drunken Birds
(Country: Canada; Year: 2021; Director: Ivan Grbovic; Writer: Ivan Grbovic, Sara Mishara; Stars: Jorge Antonio Guerrero, Hélène Florent, Claude Legault, Marine Johnson, Maxime Dumontier, Amaryllis Tremblay, Karl Walcott, Yoshira Escárrega, Pedro Hernández, Gilberto Barraza, Normand D'Amour, Maria Yaya, David Illescas, Marco Ledezma, Pablo Lugo Herrara)
A quest to find his long-lost love has brought Willy from Central Mexico to Montréal. Once there, he is hired as a seasonal worker at the farm.
Everything Will Change
(Country: Germany, Netherlands; Year: 2021; Director: Marten Persiel; Writer: Marten Persiel, Aisha Prigann; Stars: Jessamine-Bliss Bell, Jacqueline Chan, Vibeke Hastrup, Gert Jan Louwe, Paul G. Raymond, Noah Saavedra)
In a dystopian 2054, three young rebels go on a journey to find traces of the long lost beauty of nature, hoping to discover what happened to their planet.
Forest – I See You Everywhere (Rengeteg – mindenhol látlak)
(Country: Hungary; Year: 2021; Director: Benedek Fliegauf; Writer: Benedek Fliegauf; Stars: Juli Jakab, Eszter Balla, Ági Gubík, Mihály Vig, Péter Fancsikai, Zsolt Végh, Eliza Sodró, Felicián Keresztes, István Lénárt, Natasa Kovalik, Lilla Kizlinger, Laszlo Cziffer, Réka Lukoviczki, András Lukács, Barnabás Prukner)
A sequel to Fliegauf's earlier film Forest.
For A Fistful Of Fries (Poulet frites)
(Country: France, Belgium; Year: 2021; Director: Yves Hinant, Jean Libon; Writer: Yves Hinant, Jean Libon; Stars: Anne Gruwez, Jean-Michel Lemoine)
Inspector Lemoine is investigating a murder case in a dodgy district of Brussels. Kalima Sissou, an occasional street worker, has been murdered in her apartment. All signs point to Alain, a former butcher and her ex-boyfriend, except for his lack of recollection of that evening.
Gossamer Folds
(Country: US; Year: 2020; Director: Lisa Donato; Writer: Bridget Flanery; Stars: Jackson Robert Scott, Alexandra Grey, Sprague Grayden, Shane West)
In 1986, ten-year-old Tate is uprooted and unwillingly moved to the suburbs of Kansas City. As his parent's marriage unravels, Tate finds solace in the unlikely friendships of his next-door neighbours: a retired college professor and his transgender daughter, Gossamer.
The Great Movement (El Gran Movimiento)
(Country: Bolivia, France, Qatar, Switzerland; Year: 2021; Director: Kiro Russo; Writer: Kiro Russo; Stars: Francisa Arce de Aro, Israel Hurtado, Gustavo Milán Ticona, Julio César Ticona, Max Bautista Uchasara)
Mystical portrait of the contemporary central South American cityscape and those who work within its bowels and environs.
Intensive Life Unit (Jednotka Intenzivního Zivota, Jednotka Intenzivního Zivota)
(Country: Czech Republic; Year: 2021; Director: Adéla Komrzý; Writer: Adéla Komrzý)
A meditation on the ethics of palliative care..
Jack's Ride
(Country: Portugal; Year: 2021; Director: Susana Nobre; Writer: Susana Nobre; Stars: Maria Carvalho, Amindo Martins Rato, Joaquim Veríssimo)
At 63 years old and almost retired, Joaquim is forced to follow job centre rules so he can collect unemployment benefits. Despite knowing that he will never return to active life, he must go from company to company asking for stamps to attest that he is looking for work. In these trips he reminisces about his life.
Medusa
(Country: Brazil; Year: 2021; Director: Anita Rocha da Silveira; Writer: Anita Rocha da Silveira; Stars: Bruna Linzmeyer, Thiago Fragoso, Felipe Frazão, Joana Medeiros, Lara Tremouroux, Mariana Oliveira)
A woman who is part of a gang who hunt those who transgress their religious ideals, finds her values changing dramatically after she is injured.
Mirror
(Country: India, Lithuania, South Korea; Year: 2022; Director: Siddhant Sarin, Debankon S Solanky)
Documentary about the lives of a group of acid attack survivors.
Moncys. Samogitian from Paris (Mončys. Žemaitis iš Paryžiaus)
(Country: Lithuania; Year: 2022; Director: Linus Mikuta)
Who was Antanas Mončys? A Lithuanian. A Samogitian. An emigrant. A Parisian. A son. Father. Husband. Brother. Sculptor. A child who transformed a small chain of a spinning wheel into the symbol of his difficult path – from a small Lithuanian village to the salons of Paris.
Neptune Frost
(Country: US, France, Rwanda; Year: 2021; Director: Anisia Uzeyman, Saul Williams; Writer: Saul Williams; Stars: Eliane Umuhire, Eliane Umuhire)
The love story between an African intersex runaway and a coltan miner, and the virtual marvel born as a result of their union.
A Night Of Knowing Nothing
(Country: India, France; Year: 2021; Director: Payal Kapadia)
A poetic record of the experience of being a young Indian in a land of violence.
Otar's Death (Otarova Smrt)
(Country: Georgia, Germany, Lithuania; Year: 2021; Director: Ioseb "Soso" Bliadze; Writer: Elmar Imanov, Ioseb "Soso" Bliadze; Stars: Nutsa Kukhianidze, Iva Kimeridze, Eka Chavleishvili, Achi Makalatia)
Two families, each facing their own existential difficulties, are brought together by an unfortunate event.
Songs For A Fox (Dainos lapei)
(Country: Lithuania, Estonia, Latvia; Year: 2021; Director: Kristijonas Vildziunas; Writer: Kristijonas Vildziunas; Stars: Agnese Cirule, Lukas Malinauskas, Mantas Zemleckas, Agnieska Ravdo, Saulius Bareikis)
After his lover's death, a rock singer studies the art of lucid dreaming and descends into a netherworld in hopes of being together again.
Utama
(Country: Bolivia, Uruguay, France; Year: 2022; Director: Alejandro Loayza Grisi; Writer: Alejandro Loayza Grisi; Stars: José Calcina, Luisa Quispe, Santos Choque)
In the Bolivian highlands, an elderly Quechua couple has been living the same daily life for years. When an uncommon long drought threatens their entire way of life, Virginio and his wife Sisa face the dilemma of resisting or being defeated by the environment and time itself.
Women Do Cry
(Country: Bulgaria, France; Year: 2021; Director: Vesela Kazakova, Mina Mileva; Writer: Bilyana Kazakova, Vesela Kazakova, Mina Mileva; Stars: Maria Bakalova, Vesela Kazakova, Bilyana Kazakova)
A family full of women in a society where 'gender' is not a familiar word.