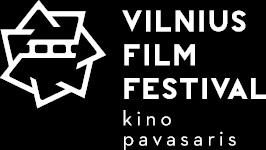 View other Vilnius Film Festival Films by strand: Critics' Choice, European Debut Competition, Masters, Opening and Closing Galas, Panorama
Alcarràs
(Country: Spain, Italy; Year: 2022; Director: Carla Simón; Stars: Jordi Pujol Dolcet, Anna Otin, Xènia Roset, Albert Bosch, Ainet Jounou, Josep Abad, Montse Oró, Carles Cabós, Berta Pipó, Isaac Rovira, Joel Rovira)
The Solé family spends the summer picking peaches - but this year's crop may well be their last as new owners plan to replace the peach trees with solar panels and the family's livelihood is threatened.
American Movie
(Country: US; Year: 1999; Director: Chris Smith; Stars: Mark Borchardt, Tom Schimmels, Monica Borchardt, Alex Borchardt, Chris Borchardt, Ken Keen, Mike Schank, Matt Weisman, Bill Borchardt, Cliff Borchardt, Tom Beach, Joan Petrie, Robert Richard Jorge, Dean Allen, Tommy Dallace)
A man strives to finish a short horror film with the help of friends and family.
Arthur Rambo
(Country: France; Year: 2021; Director: Laurent Cantet; Writer: Fanny Burdino, Laurent Cantet, Samuel Doux; Stars: Sofian Khammes, Rabah Nait Oufella, Antoine Reinartz, Anaël Snoek, Aleksandra Yermak, Sofian Khammes, Rabah Nait Oufella, Antoine Reinartz, Anaël Snoek, Aleksandra Yermak)
Who is this Karim D? The new young writer whom the media can't get enough of? Or his alias, Arthur Rambo, the author of old hate-fuelled messages which are dredged up, one day, from social media websites?
Calendar
(Country: Armenia, Canada, Germany; Year: 1993; Director: Atom Egoyan; Writer: Atom Egoyan; Stars: Arsinée Khanjian, Ashot Adamyan, Atom Egoyan, Michelle Bellerose, Natalia Jasen, Susan Hamann, Sveta Kohli, Viva Tsvetnova, Roula Said, Annie Szamosi, Anna Pappas, Amanda Martínez, Diane Kofri)
A couple take photos of an Armenian churches for a calendar but the husband becomes increasingly jealous of her bond with the driver who is helping them.
Do The Right Thing
(Country: US; Year: 1989; Director: Spike Lee; Writer: Spike Lee; Stars: Danny Aiello, Ossie Davis. Ruby Dee, Richard Edson, Giancarlo Esposito, Spike Lee, Bill Nunn, John Turturro, Rosie Perez, Samuel L Jackson, John Savage, Robin Harris, Steve Park)
Racial tensions come to the boil on the hottest day of summer in Brooklyn.
First Cow
(Country: US; Year: 2019; Director: Kelly Reichardt; Writer: Jonathan Raymond, Kelly Reichardt, based on the book by Jonathan Raymond; Stars: John Magaro, Orion Lee, Toby Jones, Alia Shawkat)
A cook with a group of fur trappers strikes up a connection with a Chinese emigre in the Old West.
Flee
(Country: Denmark, France, Sweden, Norway; Year: 2021; Director: Jonas Poher Rasmussen; Writer: Jonas Poher Rasmussen)
Amin arrived as an unaccompanied minor in Denmark from Afghanistan. Today, he is a successful academic and is getting married to his long-time boyfriend. A secret he has been hiding for 20 years threatens to ruin the life he has built.
The Fire Within (Le Feu Follet)
(Country: France; Year: 1963; Director: Louis Malle; Writer: Louis Malle, based on the book by Pierre Drieu La Rochelle; Stars: Maurice Ronet, Léna Skerla, Yvonne Clech, Hubert Deschamps, Jean-Paul Moulinot, Mona Dol, Pierre Moncorbier, René Dupuy, Bernard Tiphaine, Bernard Noël, Ursula Kubler, Jeanne Moreau, Alain Mottet, François Gragnon, Romain Bouteille, Jacques Sereys, Alexandra Stewart)
A suicidal man struggling to avoid sliding back into alcoholism visits former friends and lovers to say goodbye.
Geographies Of Solitude
(Country: Canada; Year: 2022; Director: Jacquelyn Mills)
An immersion into the rich ecosystem of Sable Island and the life of Zoe Lucas, a naturalist and environmentalist who has lived over 40 years on this remote strip of land.
Histoires d'Amérique: Food, Family And Philosophy
(Country: Belgium, France; Year: 1989; Director: Chantal Akerman; Writer: Chantal Akerman; Stars: Mark Amitin, Eszter Balint, Kirk Baltz, George Bartenieff, Billy Bastiani, Isha Manna Beck, Jacob Becker, Max Brandt, Maurice Brenner, David Buntzman, István Bálint, Marilyn Chris, Sharon Diskin, Carl Don, Dean Zeth Jackson)
Somewhere between documentary and fiction, Chantal Akerman tells the informal history of Jewish immigrants in New York.
Hit The Road
(Country: Iran; Year: 2021; Director: Panah Panahi; Writer: Panah Panahi; Stars: Hassan Madjooni, Pantea Panahiha, Rayan Sarlak, Amin Simiar)
Drama based around a road trip in a borrowed car.
Il Posto
(Country: Italy; Year: 1961; Director: Ermanno Olmi; Writer: Ettore Lombardo, Ermanno Olmi; Stars: Loredana Detto, Sandro Panseri, Corrado Aprile, Guido Chiti, Tullio Kezich, Bice Melegari, Mara Revel, Guido Spadea, Loredana Detto, Sandro Panseri, Corrado Aprile, Guido Chiti, Tullio Kezich, Bice Melegari, Mara Revel)
Drama about two Italian youths seeking a job for life.
Letter from My Village (Kaddu Beykat)
(Country: Senegal; Year: 1976; Director: Safi Faye; Stars: Assane Faye, Maguette Gueye, Safi Faye)
Ngor and Columba live in a Senegalese village. They wish to marry, but due to the droughts and reduction in crops, Ngor does not have enough to pay the dowry. He travels to the city to find work, but there he faces exploitation and returns to the village to tell of his experiences.
A Man And A Camera
(Country: Netherlands; Director: Guido Hendrikx)
Filmmaker Guido Hendrikx doorsteps the unsuspecting residents of Dutch suburbia.
Mr Bachmann and His Class (Herr Bachmann und seine Klasse)
(Country: Germany; Year: 2021; Director: Maria Speth)
Documentary about a teacher and his pupils.
The Mushroom Speaks
(Country: Switzerland; Year: 2021; Director: Marion Neumann; Writer: Marion Neumann, Marion Neumann)
This exploration of the fungi world taking a walk alongside parasites, symbionts and decomposers offers ideas of interconnectedness and collaboration.
Întregalde
(Country: Romania; Year: 2021; Director: Radu Muntean; Writer: Alexandru Baciu, Radu Muntean, Razvan Radulescu; Stars: Maria Popistasu, Ilona Brezoianu, Alex Bogdan)
A group of people on a humanitarian mission arrive in a remote area of Transylvania to offer the inhabitants various goods, but when they try to help a disorientated local, things take a turn for the worse.
Possession (The Night The Screaming Stops)
(Country: France, West Germany; Year: 1981; Director: Andrzej Zulawski; Writer: Andrzej Zulawski; Stars: Isabelle Adjani, Sam Neill, Margit Carstensen, Heinz Bennent, Johanna Hofer, Carl Duering, Shaun Lawton, Michael Hogben, Maximilian Rüthlein),
Trailer
After his wife walks out on the family with no explanation, a distressed man hires a detective to help him find out why.
Twilight
(Country: Hungary; Year: 1990; Director: György Fehér; Writer: Friedrich Dürrenmatt, György Fehér; Stars: Péter Haumann, János Derzsi, Judit Pogány, Kati Lázár, István Lénárt, Gyula Pauer, Miklós Székely B., László Németh, István Fogarasi, Pál Hetényi, Zsuzsa Erdõsi, József Pethõ, Erzsébet Nagy, Mónika Varga)
A policeman becomes obsessed with solving the mystery of a serial killer.
The Watermelon Woman
(Country: US; Year: 1996; Director: Cheryl Dunye; Writer: Cheryl Dunye; Stars: Cheryl Dunye, Guinevere Turner, Valarie Walker, Lisa Marie Bronson, Cheryl Clarke)
A young black lesbian in Philadelphia tries to track down a once legendary actress.
Where Is Anne Frank?
(Country: Belgium, France, Netherlands, Luxembourg, Israel; Year: 2021; Director: Ari Folman; Writer: Anne Frank; Stars: Emily Carey, Ruby Stokes, Nell Barlow, Skye Bennett, Sebastian Croft, Stewart Scudamore, Emily Carey, Ruby Stokes, Nell Barlow, Skye Bennett, Sebastian Croft, Stewart Scudamore)
Kitty, Anne Frank's imaginary friend and who her diary was dedicated, wakes up in the near future and embarks on a journey to find Anne, who she believes is still alive.
Who We Were
(Country: Germany; Year: 2021; Director: Marc Bauder; Writer: Marc Bauder; Stars: Manfred Zapatka, Sylvia Earle, Alexander Gerst, Janina Loh, Dennis J. Snower, Felwine Sarr, Matthieu Ricard)
A cinematic essay - inspired by the book "who we were" by Roger Willemsen.