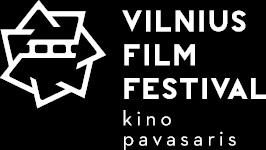 View other Vilnius Film Festival Films by strand: European Debut Competition, Masters, Opening and Closing Galas, Panorama, To Exist You Coexist
107 Mothers (Cenzorka)
(Country: Slovakia, Czech Republic, Ukraine; Year: 2021; Director: Péter Kerekes; Writer: Péter Kerekes, Ivan Ostrochovský, Ivan Ostrochovský; Stars: Maryna Klimova, Iryna Kiryazeva, Lyubov Vasylyna, Maryna Klimova, Iryna Kiryazeva, Lyubov Vasylyna)
Docufiction considering the lives of mothers in Odessa women's prison.
Ahed's Knee
(Country: France, Israel; Year: 2021; Director: Nadav Lapid; Writer: Nadav Lapid; Stars: Nur Fibak, Avshalom Pollak)
An Israeli filmmaker throws himself in the midst of two battles doomed to fail: one against the death of freedom, the other against the death of a mother.
Boiling Point
(Country: UK; Year: 2020; Director: Philip Barantini; Writer: James Cummings, Philip Barantini; Stars: Stephen Graham, Vinette Robinson, Jason Flemyng, Ray Panthaki, Malachi Kirby, Alice Feetham, izuka Hoyle, Hannah Walters, Taz Skylar, Lauryn Ajufo)
The shift has hardly begun for head chef Andy and he's already behind with everything. His restaurant is overbooked, there's a disgruntled inspector combing the kitchen and, if that weren't enough, a culinary icon and a respected food critic have turned up for dinner.
Concerned Citizen
(Country: Germany; Year: 2022; Director: Idan Haguel; Writer: Idan Haguel; Stars: Shlomi Bertonov, Ariel Wolf)
Drama about the perils of gentrification
Feathers
(Country: Egypt, Netherlands, Greece, France; Year: 2021; Director: Omar El Zohairy; Writer: Ahmed Amer, Omar El Zohairy; Stars: Samy Bassouny, Mohamed Abd El Hady, Fady Mina Fawzy, Demyana Nassar, Abo Sefen Nabil Wesa)
When a magic trick goes awry at a children's birthday party, the authoritative father of the family turns into a chicken. An avalanche of coincidental absurdities befalls everyone...
The Good Boss (El buen patrón)
(Country: Spain; Year: 2021; Director: Fernando León de Aranoa; Writer: Fernando León de Aranoa; Stars: Javier Bardem, Manolo Solo, María de Nati, Fernando Albizu, Sonia Almarcha, Almudena Amor, Celso Bugallo, Óscar de la Fuente, Mara Guil, Dalit Streett Tejeda, Daniel Chamorro, Yaël Belicha, Tarik Rmili, Martín Páez, Rafa Castejón)
Trouble brews at a factory after a boss finds himself in line for an award for excellence.
Happening (L'Evenment)
(Country: France; Year: 2021; Director: Audrey Diwan; Writer: Audrey Diwan, Marcia Romano, based on the book by Annie Ernaux; Stars: Anamaria Vartolomei, Kacey Mottet Klein, Luàna Bajrami, Louise Orry-Diquéro, Louise Chevillotte, Pio Marmaï, Sandrine Bonnaire, Leonor Oberson, Anna Mouglalis, Cyril Metzger, Eric Verdin, Madeleine Baudot, Alice de Lencquesaing, Fabrizio Rongione, Isabelle Mazin)
France, 1963. Anne is a bright young student with a promising future ahead of her. But when she falls pregnant, she sees the opportunity to finish her studies and escape the constraints of her social background disappearing.
A New Old Play
(Country: Hong Kong, France; Year: 2021; Director: Qiu Jiongjiong; Writer: Qiu Jiongjiong; Stars: Tao Gu, Yi Sicheng)
One evening in the 1980s, Qiu Fu, a leading clown-role actor in Sichuan opera, is killed in an accident. He must reluctantly set off for the Ghost City under escort of two underworld officials.
Onoda: 10,000 Nights In The Jungle
(Country: France, Germany, Italy, Belgium, Japan; Year: 2021; Director: Arthur Harari; Writer: Bernard Cendron, Arthur Harari, Vincent Poymiro; Stars: Endô Yûya, Tsuda Kanji, Matsuura Yûya, Chiba Tetsuya, Kato Shinsuke , Inowaki Kai, Issey Ogata, Taiga Nakano, Nobuhiro Suwa, Mutsuo Yoshioka, Tomomitsu Adachi, Kyûsaku Shimada, Angeli Bayani, Jemuel Satumba, Kuu Izima)
It's the end of 1944. Japan is losing the war. Hiroo Onoda is sent to an island in the Philippines just before the American landing. The handful of soldiers that he takes with him into the jungle keep fighting, not realising the war is over.
Petite Maman
(Country: France; Year: 2021; Director: Céline Sciamma; Writer: Céline Sciamma; Stars: Gabrielle Sanz, Joséphine Sanz, Nina Meurisse, Stéphane Varupenne, Margot Abascal,)
Something magical happens to a young girl after the death of her grandma.
Playground (Un Monde)
(Country: Belgium; Year: 2021; Director: Laura Wandel; Writer: Laura Wandel; Stars: Maya Vanderbeque, Günter Duret, Lena Girard Voss, Laura Verlinden, Karim Leklou)
A little girl faces a moral dilemma after she sees her brother being bullied.
Red Rocket
(Country: US; Year: 2021; Director: Sean Baker; Writer: Sean Baker, Chris Bergoch; Stars: Simon Rex, Suzanna Son, Bree Elrod, Brenda Deiss, Ethan Darbone)
A washed-up ex-porn star tries to get his life back together in his hometown, sparking trouble for those in his orbit.
The Sparks Brothers
(Country: UK; Year: 2021; Director: Edgar Wright; Stars: Ron Mael, Russell Mael)
How can one rock band be successful, underrated, hugely influential, and criminally overlooked all at the same time? Take a musical odyssey through five weird and wonderful decades with brothers Ron & Russell Mael, celebrating the inspiring legacy of Sparks: your favorite band's favorite band.
Speak No Evil
(Country: Denmark, Netherlands; Year: 2022; Director: Christian Tafdrup; Writer: Christian Tafdrup, Mads Tafdrup; Stars: Morten Burian, Sidsel Siem Koch, Fedja van Huêt, Karina Smulders, Liva Forsberg, Marius Damslev, Hichem Yacoubi, Lea Baastrup Rønne, Jesper Dupont, Sieger Sloot, Andrea Benucci, Adrian Blanchard, Alessio Barni, Ilaria Casai, Ilaria Di Raimo)
A Danish family visits a Dutch family they met on a holiday. What was supposed to be an idyllic weekend slowly starts unraveling as the Danes try to stay polite in the face of unpleasantness.
The Worst Person In The World (Verdens Verste Menneske)
(Country: Norway, France, Sweden; Year: 2021; Director: Joachim Trier; Writer: Joachim Trier, Eskil Vogt; Stars: Anders Danielsen Lie, Renate Reinsve, Herbert Nordrum)
Four years in the life of Julie, a young woman who navigates the troubled waters of her love life and struggles to find her career path, leading her to take a realistic look at who she really is.