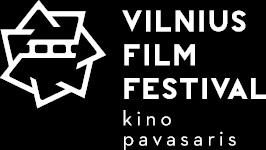 View other Vilnius Film Festival Films by strand: Critics' Choice, European Debut Competition, Opening and Closing Galas, Panorama, To Exist You Coexist
Annette
(Country: France, Mexico, US, Switzerland, Belgium, Japan, Germany; Year: 2021; Director: Leos Carax; Writer: Ron Mael, Russell Mael; Stars: Marion Cotillard, Adam Driver, Simon Helberg, Ron Mael, Russel Mael, Devyn McDowell)
A stand-up comedian and his opera singer wife have a daughter with a surprising gift.
The Balcony Movie (Film Balkonowy)
(Country: Poland; Year: 2021; Director: Pawel Lozinski; Writer: Pawel Lozinski)
Documentary composed from the conversations that the director holds with people passing by in the street under his Warsaw apartment.
Benediction
(Country: UK, US; Year: 2021; Director: Terence Davies; Writer: Terence Davies; Stars: Jack Lowden, Peter Capaldi, Jeremy Irvine, Matthew Tennyson, Ben Daniels, Kate Phillips, Geraldine James, Gemma Jones, Anton Lesser, Lia Williams, Simon Russell Beale, Kellie Shirley, Suzanne Bertish, Harry Lawtey, Tom Blyth)
Siegfried Sassoon biopic.
The Circus
(Country: US; Year: 1928; Director: Charles Chaplin; Writer: Charles Chaplin; Stars: Charlie Chaplin, Merna Kennedy, Al Ernest Garcia)
The Little Tramp takes a job as a clown and falls for the ringmaster's daughter.
Evolution
(Country: Hungary; Year: 2021; Director: Kornél Mundruczo; Writer: Kornél Mundruczo, based on his own play.)
The story of three generations of a family, asking if we repeat the mistakes of those who have gone before us.
France (On A Half Clear Morning)
(Country: France, Italy, Germany, Belgium; Year: 2021; Director: Bruno Dumont; Writer: Bruno Dumont; Stars: Léa Seydoux, Blanche Gardin, Benjamin Biolay, Emanuele Arioli, Juliane Köhler, Gaëtan Amiel, Jewad Zemmar, Marc Bettinelli)
A TV journalist's career, home life, and psychological stability are shaken after a driving accident.
A Hero (Ghahreman)
(Country: Iran; Year: 2021; Director: Asghar Farhadi; Writer: Asghar Farhadi; Stars: Amir Jadidi, Mohsen Tanabandeh, Fereshteh Sadre Orafaiy, Sarina Farhadi)
When an ex-con's decides to try and rehabilitate himself by returning a lost bag of coins and exploiting the media attention, nothing goes to plan.
I Want to Talk About Duras
(Country: France; Year: 2021; Director: Claire Simon; Writer: Claire Simon, based on the book by Yann Andréa; Stars: Emmanuelle Devos, Swann Arlaud)
Portrait of the complex romantic relationship between epochal experimental novelist and filmmaker Marguerite Duras and her much younger, homosexual partner, Yann Andréa.
Mariner Of The Mountains
(Country: Brazil, France, Germany, Algeria; Year: 2021; Director: Karim Aïnouz; Writer: Karim Aïnouz, Murilo Hauser)
In January 2019, Brazilian filmmaker Karim Aïnouz boards a boat in Marseille in order to make his first ever visit to his father's homeland, Algeria.
Memoria
(Country: Colombia, Mexico, France, UK, Thailand, Germany, China, Switzerland; Year: 2021; Director: Apichatpong Weerasethakul; Writer: Apichatpong Weerasethakul; Stars: Tilda Swinton, Daniel Giménez Cacho, Jeanne Balibar, Juan Pablo Urrego, Daniel Toro)
A woman from Scotland, while traveling in Colombia, begins to notice strange sounds. Soon she begins to think about their appearance.
Mutzenbacher
(Country: Austria; Year: 2022; Director: Ruth Beckermann; Writer: Ruth Beckermann, Claus Philipp)
With an ad in a newspaper, Ruth Beckermann announces a casting call for a film based on a well-known pornographic text. The film, Mutzenbacher, sees a hundred men confronted with excerpts from the novel, Josefine Mutzenbacher or The Story of a Viennese Whore, in an age when sex is more ubiquitous than ever, and yet at same time is met with a highly charged moral environment.
The Restless (Les Intranquilles, De Peur qu'Il Ne Sauve)
(Country: Belgium, France, Luxembourg; Year: 2021; Director: Joachim Lafosse; Writer: Lou Du Pontavice, Juliette Goudot, Pablo Guarise, Joachim Lafosse, Chloé Leonil, Anne-Lise Morin, François Pirot; Stars: Damien Bonnard, Leïla Bekhti, Gabriel Merz Chammah Patrick Descamps, Alexandre Gavras)
A family struggles with the father's bipolar disorder.
Sundown
(Country: France, Mexico; Year: 2021; Director: Michel Franco; Writer: Michel Franco; Stars: Tim Roth, Charlotte Gainsbourg, Samuel Bottomley, Henry Goodman, Iazua Larios, Mónica Del Carmen, James Tarpey, Albertine Kotting McMillan)
Alice and Neil Bennett are the core of a wealthy British family on vacation in Acapulco with younger members Colin and Alexa until a distant emergency cuts their trip short. When one relative disrupts the family's tight-knit order, surprising tensions rise to the fore.
The Wedding Day (Wesele)
(Country: Poland, Latvia; Year: 2021; Director: Wojciech Smarzowski; Writer: Wojciech Smarzowski; Stars: Robert Wieckiewicz, Michalina Labacz, Agata Kulesza, Ryszard Ronczewski, Mateusz Wieclawek, Agata Turkot, Tomasz Schuchardt, Arkadiusz Jakubik, Andrzej Chyra, Michal Gadomski, Przemyslaw Przestrzelski, Krzysztof Kowalewski, Anna Szymanczyk, Michael S. Ruscheinsky, Katarzyna Cynke)
The past and present blurs at an eventful wedding.