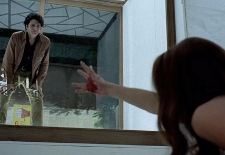 The Bird With The Crystal Plumage will be introduced by Dario Argento
This year's festival will see Mia Farrow, Juliette Binoche and Armin Mueller-Stahl pick up career achievement awards and there will be a special tribute to one of Italy's iconic studios Titanus, founded by Gustavo Lombardo in 1904.
Among the guests for the Titanus retrospective will be Dario Argento, introducing his first feature film The Bird With The Crystal Plumage, actress and singer Rita Pavone, with Lina Wertmüller's Non Stuzzicate La Zanzara, and Eleonora Brown, introducing Two Women and Amore Mio.
The festival will open with Luc Besson's Lucy on August 6 and run until August 18.
View Films by Strand:
View previous years coverage of the Locarno Film Festival festival:
Locarno Latest Reviews
Locarno Film Festival Features
Locarno Film Festival News